Meet Kingsley the Baby Sloth, the Newest Fingerlings Interactive Pet!
Have you had enough of the Fingerlings yet?  Neither have we.  We just adore those sweet little guys and the way they react to the affection we give them.  It's hard to tire of their laughter and kisses, and nothing is more precious than watching your little one rock her Fingerlings friends to sleep.
The baby monkeys and Gigi the Unicorn have become part of the family, and we're thrilled to let you know that our family is getting even bigger.  This week, we welcomed WowWee's newest Fingerling, Kingsley the Baby Sloth, into our home.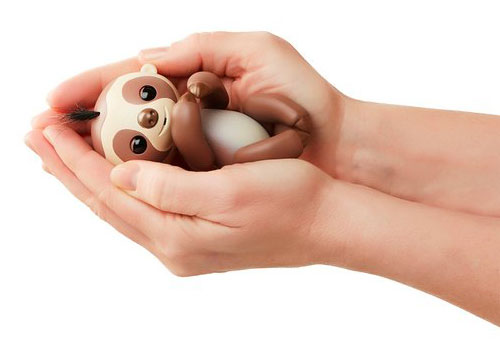 He's just as interactive and adorable as all of the other Fingerlings pets, so he'll respond to sounds and motion with more than 40 different sounds and motions of his own.  But Kingsley is a little different from other Fingerlings.  Like a true sloth, he's taking life at a relaxed pace, and thus he moves 20% more slowly than the other pets.  WowWee says that slow and steady wins your heart, and I think you can see that my son thoroughly agrees.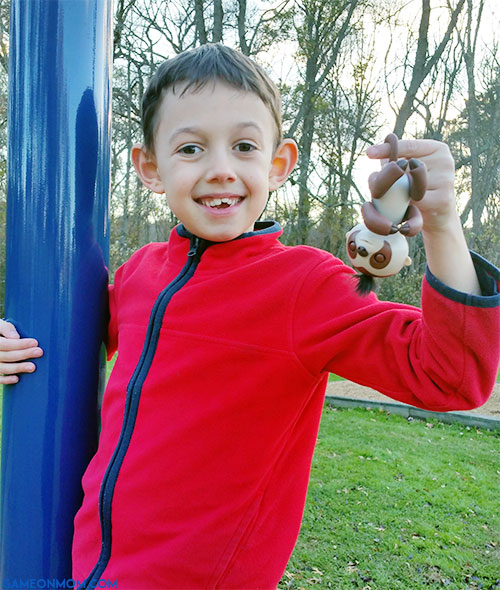 Swing him, pet him, and make loud noises.  What you'll get in return is the sweetest display of silly sloth noises, and I promise you'll find yourself saying "awww" over and over again.
If you ask me, Kingsley the Sloth might be the cutest Fingerling yet.  What do you think?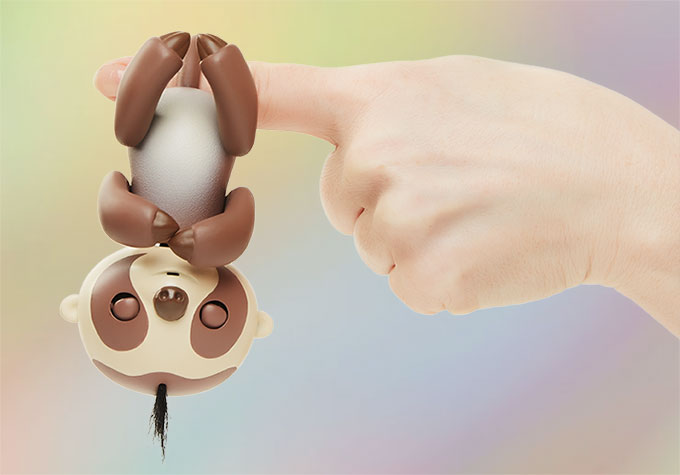 At this point, you're probably wondering if you'll actually be able to find one of these toys in a store.  I can't say for sure, but what I can tell you is that Kingsley the Sloth will be available exclusively at Walmart and that they and WowWee are doing everything they can to make as many available as possible.  They don't want anyone to be left out this holiday season!
If you're on the hunt for Kingsley and/or any of his Fingerlings friends, I wish you luck.  Visit MyFingerlings.com to learn more and find out where to buy them near you.