Fingerlings Has a Magical New Addition to their Family: Gigi the Unicorn!
Thank you to WowWee for sending us Gigi so we could announce her arrival with you guys!
We've told you all about WowWee's Fingerlings, the little friends who cling to your fingers (and other things) and react to sounds, touch, and motion.  They're beyond adorable, and they've just added a new member to the family!
Meet Gigi the baby unicorn.  She's every bit as sweet as the original Fingerlings Monkeys, but she's even more magical.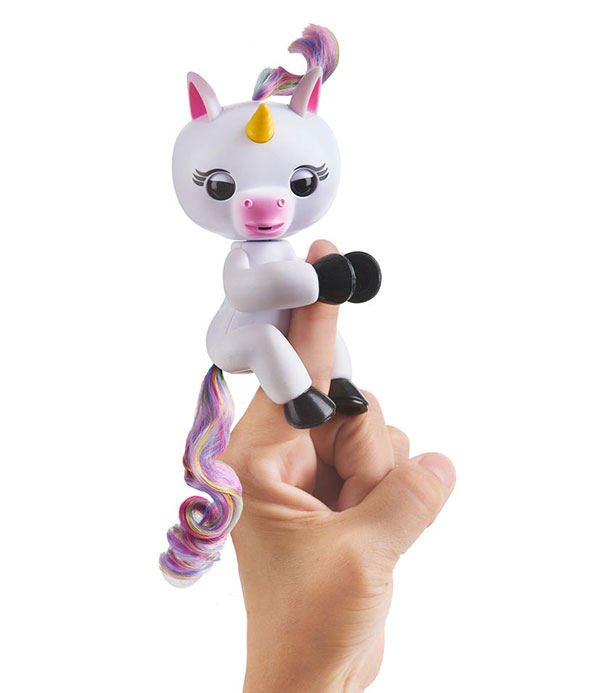 Little girls will love brushing her beautiful rainbow main and tail, and they'll squeal with delight once they see how interactive and affectionate she is.  With more than 40 movements and noises, you're kids will have endless fun discovering how to make her sleep, sneeze, kiss, and make all sort of mystical unicorn sounds.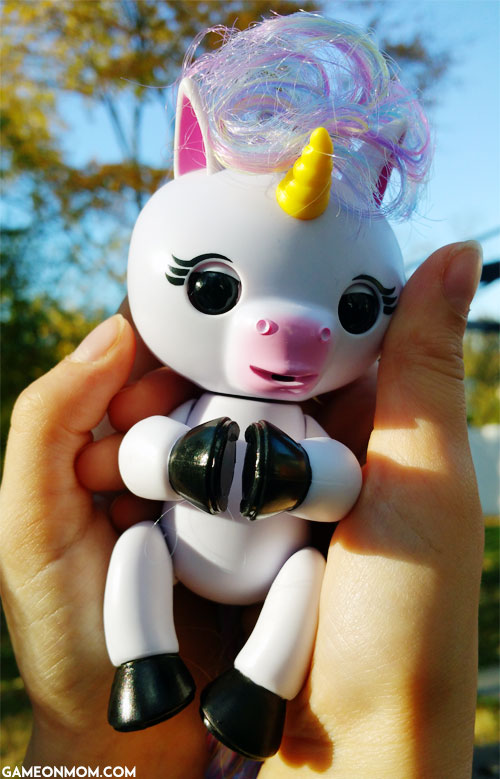 I knew my daughter would love Gigi, but I still wasn't quite prepared for her reaction.  She went absolutely nuts when she opened the package!  She actually screamed with excitement, and she gave me such a big hug that she nearly knocked me over.  There's really nothing like seeing your child so ecstatically happy.
Gigi is available exclusively at Toys 'R Us, and according to their web site, they have limited stock, so don't delay.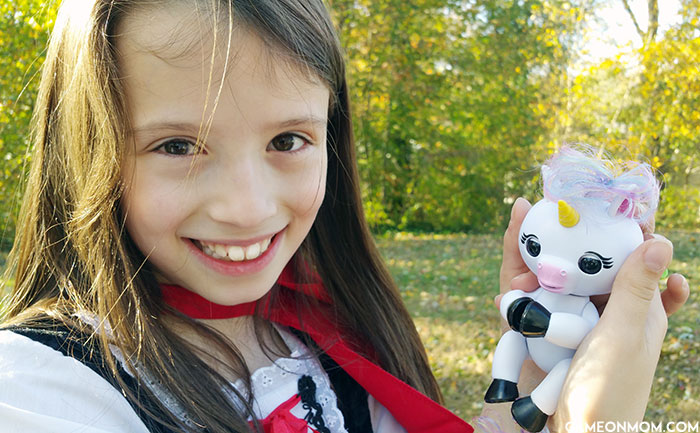 This little baby unicorn is a darling addition to our Fingerlings collection, and we're very happy to have her.  Welcome to the family, Gigi!