I received this product for free from Moms Meet (momsmeet.com), May Media Group LLC, who received it directly from the manufacturer. As a Moms Meet blogger, I agree to use this product and post my honest opinion on my blog. The opinions posted are my own.
This chaotic world of ours can sometimes leave us feeling powerless–like nothing we do makes a difference.  But that's not true; the choices you make matter.  Maybe you carpool to work, turn off your lights when you're not using them, or eat locally-produced food.  It might not seem like a big deal to do these things, but even small actions can have lasting effects on the planet.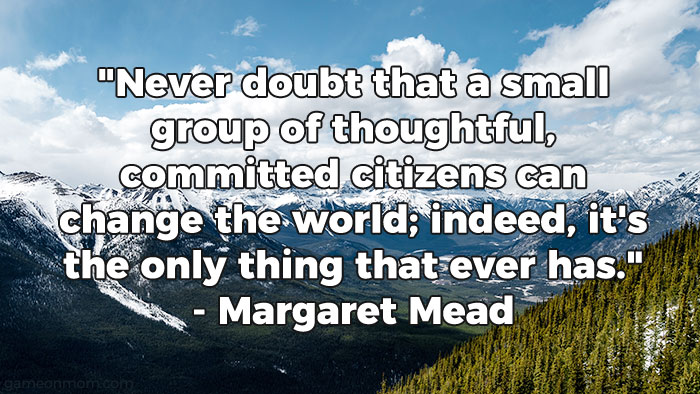 While many of us are already taking simple steps toward reducing our environmental footprint, there's one area we often forget to address:  clothing.  We all wear it (I hope!), but we don't always think about the enormous impact our fashion choices can make.  Take conventional (non-organic) cotton for example.  For a long time now, I've made it a point to buy clothing made of natural materials instead of man-made.  As a result, I've got a lot of cotton in my closet, and I was feeling pretty good about it.  Little did I know how much more complicated the situation really is.
Did you know that many MILLIONS of pounds of pesticides are used on cotton crops in the US every year?  Or how about that it takes 11,000 liters of water to make a single pair of jeans?  I was floored by both of those stats, and they've definitely made me think twice about my wardrobe.
Thankfully, companies like prAna are making it easier to be a conscious consumer. Sustainability is at the heart of every decision they make, from the materials they use to how they package their products. Take a look at their web site, and you'll find fabric options like organic cotton, recycled polyester, and hemp.  When you open your package, you'll find that their tags are all made of 100% post consumer recycled paper, they use soy-based inks, and as part of their polybag reduction initiative, they tie the clothing with raffia fiber.  As if that weren't enough, they were one of the first companies to offer Fair Trade Certified products.  Yeah.  They rock.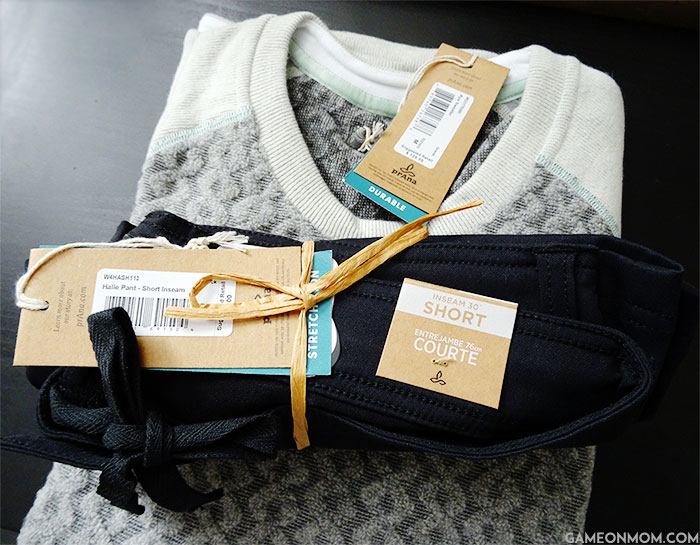 Not only are they committed to sustainable and ethical business practices, but they make some darn cute clothing–and it's not all yoga pants.  Whether you're looking for clothes for work, hanging out, or your next adventure, prAna has it covered.  Since it's Fall, and that's my favorite time to be out and about exploring the forests and mountains of NJ, I went with something that I thought would be perfect for hiking, and I'm absolutely thrilled with my choice.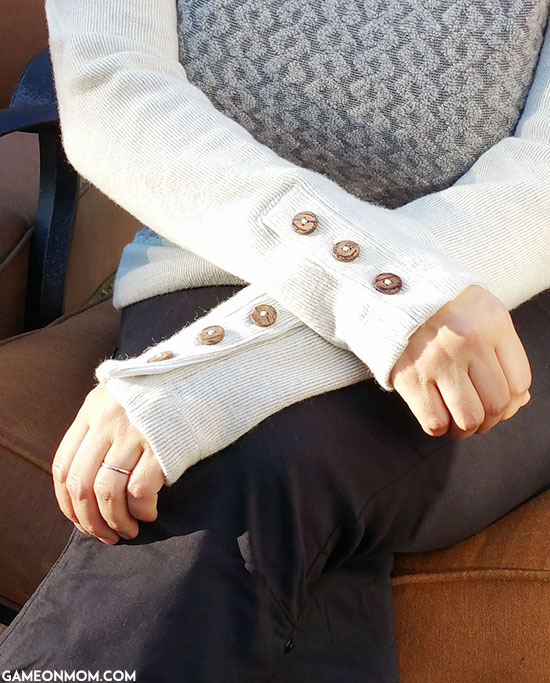 With the Aya Sweater, prAna has managed to create a wool top that doesn't make me want to remove it the second it touches my skin.  The recycled wool blend is surprisingly not itchy, and I think the button detail on the sleeves is just adorable.  I love to feel warm and cozy, so this sweater is just the ticket for me.  I only wish they offered this (and other tops) in petite sizes, because the sleeves are a bit long for my short arms.
Their water-repellent, relaxed-fit  Halle Pants are exactly what I needed for our hiking trips.  They're flexible and very easy to move around in, but they never get more baggy or lose their shape as the day goes on.  The pockets are sort of small, so they don't add any unflattering bulk to the pants, and they have an additional zip stash pocket hidden on the right leg for larger items like your ID and keys.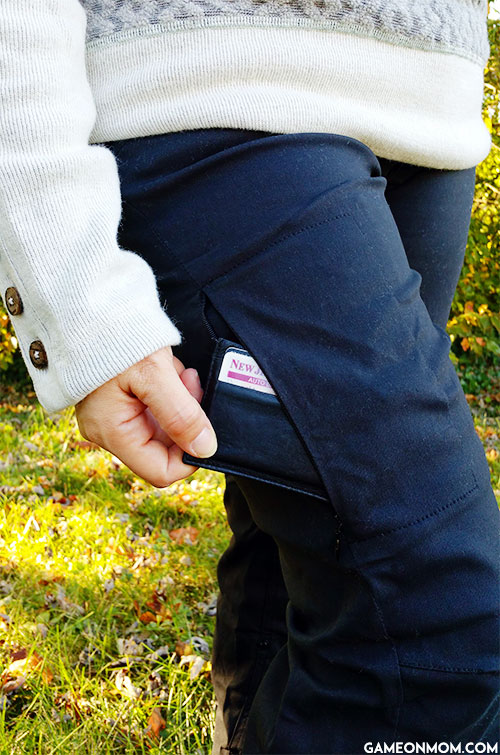 The zip pocket is definitely handy, but I love the roll up legs even more. [Read more…]