Back to School with the Magic of Chia + Giveaway
There's still some time before school starts for us, and I haven't done much to prepare yet.  Food is always my first priority though, as I'm a firm believer that a healthy diet is a lot more important than a new shirt or the ridiculously specific school supplies we're expected to get.  Food is more fun anyway!
While I still don't have the soft pencil case my son needs (a hard case would apparently mean the end of the world), I am ready for the things that really count:  breakfast, lunch snacks, and after-school snacks.  Every parent knows how hectic school mornings are, but having a plan ahead of time can make things go more smoothly.  Part of my plan is to have some healthy food options that don't require much (or any) time to prep, so that even on those extra crazy days, the kids don't end up with junk food.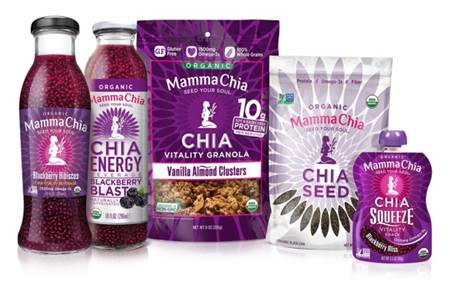 We've mentioned Mamma Chia before, and we actually handed them out for Halloween last year.  We're all big fans of their Chia Squeeze Pouches and Vitality Beverages because they have some great flavors, and the squishy, jello-like texture is so much fun.  They're super convenient, so we have them for snacks year round, and the fruity deliciousness makes for a refreshing and satisfying snack.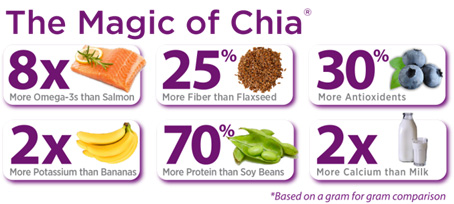 Sure, it tastes good, but what's the big deal about Mamma Chia?  Let me tell you.  Chia seeds are pretty cool.  Those tiny, nutty, crunchy guys are chock-full of goodness, like protein, fiber, and lots of vitamins and minerals.  They also happen to be very rich in omega-3 fatty acids, and as someone who doesn't eat fish, I know how hard that is to come by.  A small serving packs a big punch, which makes chia one of my favorite ways to give our diets a bit of a nutritional boost.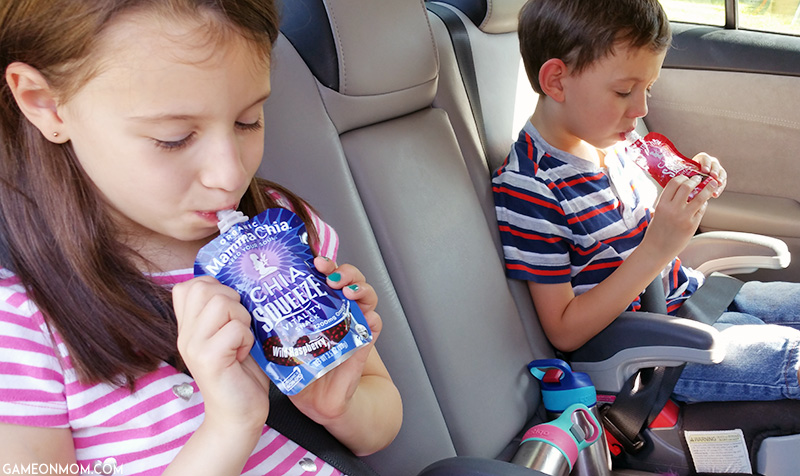 We've stocked up on Mamma Chia Squeeze Pouches, and they're going to come in handy when I need a no-prep lunch snack or an on-the-go, after-school treat, but this year, Mamma Chia is going to make breakfast time easier too. Brand new to my family, and a welcome addition, is the Mamma Chia Vitality Granola.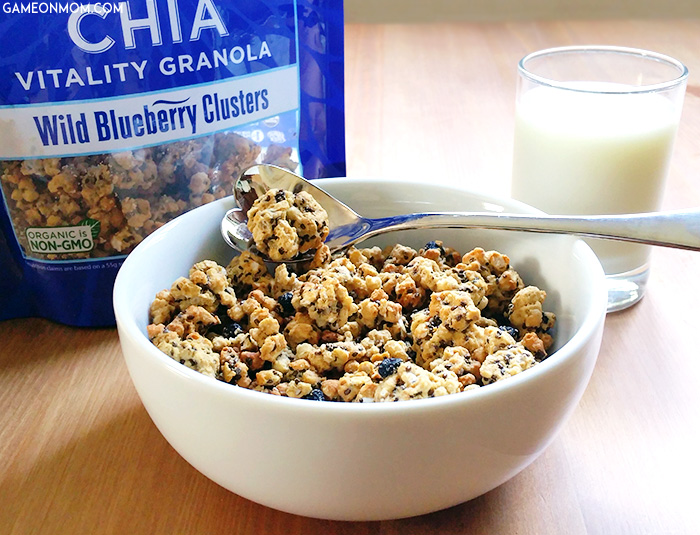 I can already tell that this one is going to be a lifesaver on mornings when I just don't have time to cook.  (I'll admit, that's a lot of mornings during the school year.)  I don't know why I haven't considered chia for breakfast before, but what better way to start the day than with a healthy serving of protein, whole grains, and omega-3s?  My daughter's favorite is the Wild Blueberry, and it's also available in Vanilla Almond, Cinnamon Pecan, and Honey and Oats.
Whichever Mamma Chia product you go with, you can rest assured that you're getting only the best ingredients.  On top of the amazing nutritional profile of the chia seed, all of the Mamma Chia products are organic, and like their packaging says, organic is non-gmo!  (They're also vegan and gluten-free, for those of you who were wondering.)
Mamma Chia products can be purchased online at MammaChia.com or use their store locator to find a store near you.
Thanks to the generous people at Mamma Chia, you guys have a chance to win a Mamma Chia Prize Pack!  Enter via the Giveaway Tools form below.  Giveaway is open to US residents who are 18 and older.  Ends 9/15/17.  Good luck!