A Bear Called Paddington was the first book I remember having read to me as a child, and it was the first book I purchased when I found out I was having a child of my own.  It's one of my very favorite stories, so you can imagine my excitement when I heard they were making a Paddington movie.  Love that bear!
PADDINGTON tells the story of the comic misadventures of a young Peruvian bear who travels to London in search of a home. Finding himself lost and alone, he begins to realize that city life is not all he had imagined until he meets the kindly Brown family (Bonneville and Hawkins) who take him home after reading the label around his neck. It looks as though his luck has changed until this rare talking bear catches the eye of Millicent (Nicole Kidman), a museum taxidermist.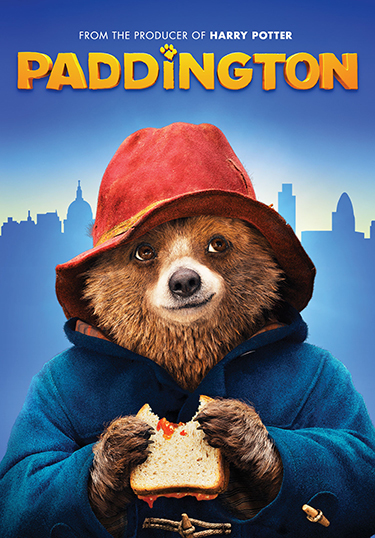 From writer-director Paul King and producer David Heyman, the film features a stellar cast with Emmy® nominee Hugh Bonneville (TV's "Downton Abbey"), Oscar® nominee Sally Hawkins (Blue Jasmine), Oscar nominee Julie Walters (Billy Elliot, Educating Rita), Oscar winner Jim Broadbent (Iris), Peter Capaldi (TV's "Doctor Who", "The Musketeers"), with Oscar winner Nicole Kidman (The Hours), and Ben Whishaw (Skyfall) as the voice of Paddington. The Rotten Tomatoes Certified Fresh film is "stuffed with family fun", according to the Los Angeles Times, and has earned over $228 million worldwide at the box office to date.
For more info, head over to Paddington-Movie.com.
Available on BLU-RAY™, DVD and On Demand April 28, 2015
Early Digital Download Window Begins April 17, 2015
To celebrate this occasion, we have some fun, printable Paddington activity sheets for you!  Just click the image below to download them.
Have fun, and try not to drip any marmalade onto the activity sheets.