Living in New Jersey makes us lucky enough to be near some really great cultural centers and museums.  It's nice for me and my husband, but even better for our kids. I love knowing that I have places nearby that can open their minds, teach them about new things, and entertain them.
One of those nearby places is the Liberty Science Center, located in Liberty State Park in Jersey City. This learning center is huge; it has 12 museum exhibition halls, a live animal collection, giant aquariums, the world's largest IMAX dome theater, and so much more. It's one of our favorite places.
Right now Liberty Science Center is hosting an exhibit that I'm so excited to share with you, called Curious George: Let's Get Curious!  This exhibit celebrates the 75th anniversary of Curious George's debut, and includes several different buildings and locales from the Curious George book series and PBS Kids television show.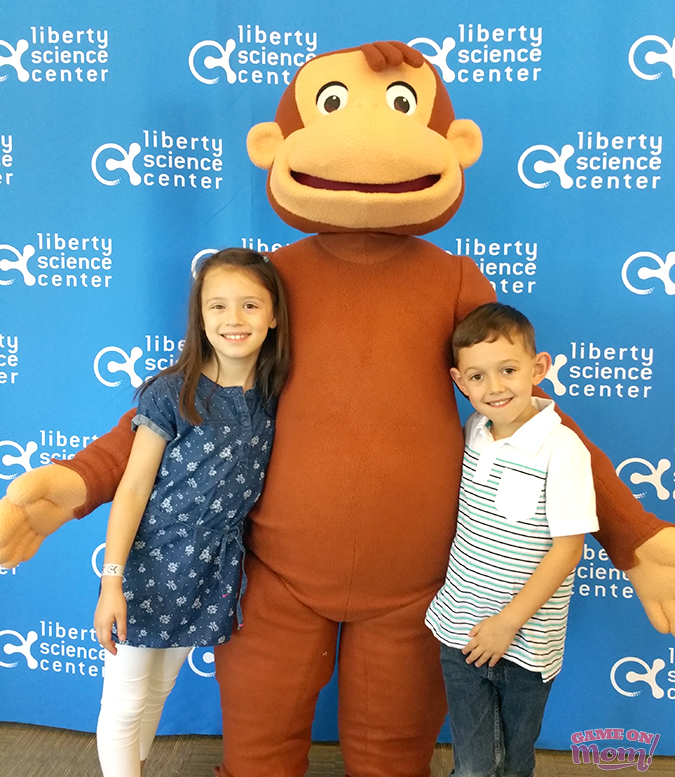 The event isn't just about having fun, though. It features key STEM concepts (science, engineering, and math) that are woven throughout the exhibit, and you know how much we love anything that makes STEM learning fun! Some of our favorite features were:
The architect station, where the kids were able to design their own buildings: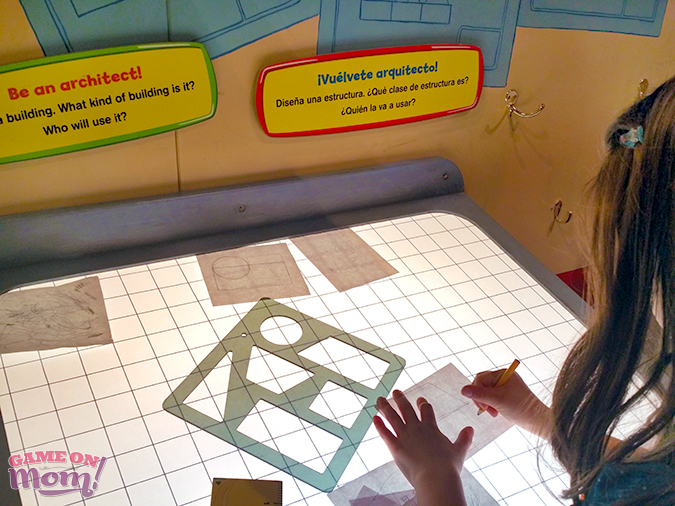 The mini-golf area, which features ramps and pipes that encourage kids to work around roadblocks: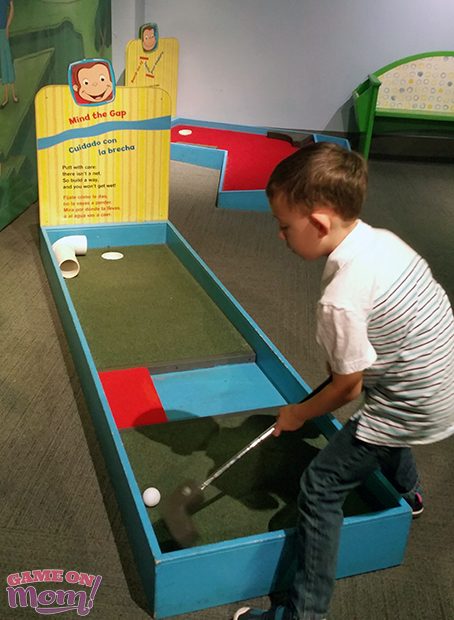 A phone station featuring a black rotary phone that allows you to call George (my kids were particularly interested in this ancient relic):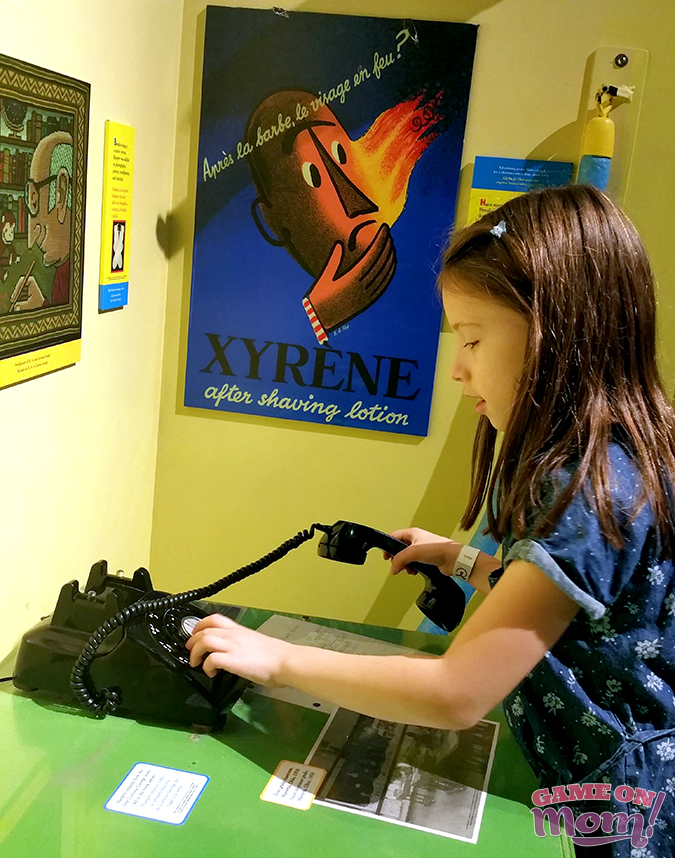 A pretend play area where kids can dress up as the Curious George doorman: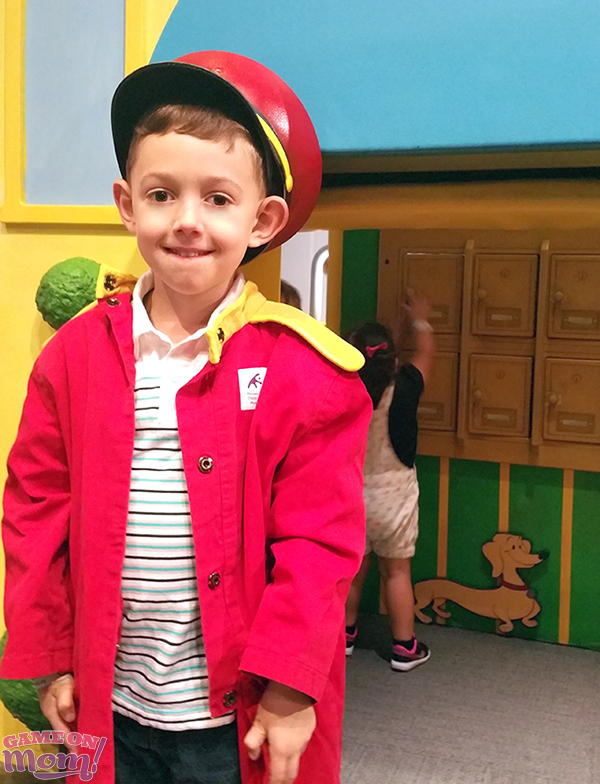 This exhibit was a lot of fun for the entire family. Curious George has been a big presence in my children's lives, just as he was in my own childhood. It was wonderful to share something loved by all of us!
As I mentioned earlier, Liberty Science Center is huge. There are far more activities than I can share in one blog post, so I encourage you to check out the LSC website. I also suggest checking out some of my family's favorite activities: Infinity Climber, Wonder Why, and Eat and Be Eaten.
The Infinity Climber is a suspended multi-story play space where families can climb and navigate through pathways, exercising bodies and imaginations.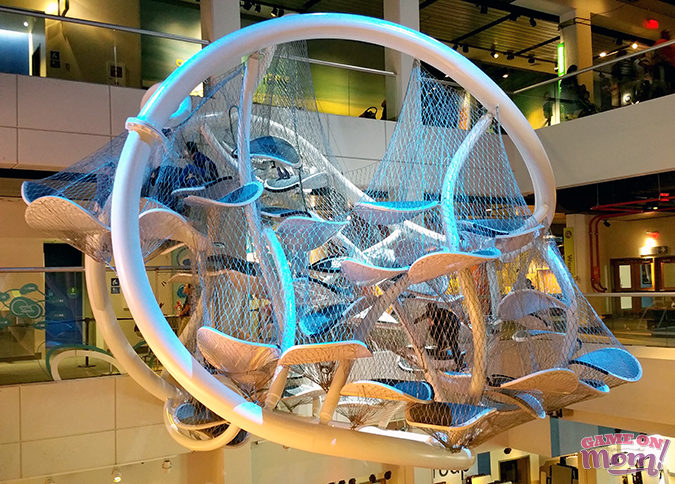 Wonder Why is a science exhibit that includes a climbing wall, soap bubbles, air simulators, a Digital Picasso station, and more.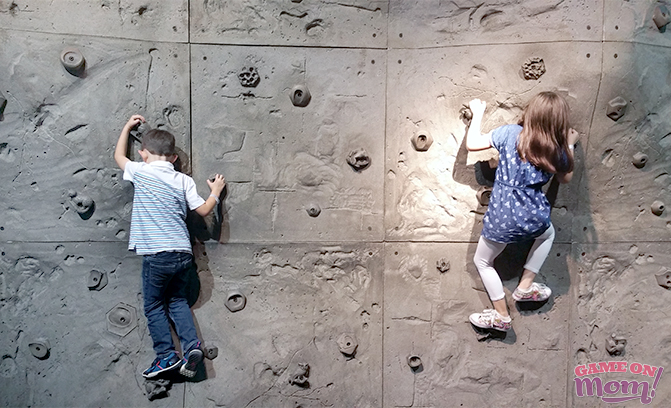 Eat and Be Eaten is an exhibit with real animals and teaches kids about adaptation and surviving in the wild. This is one of my favorites; the animals are fascinating.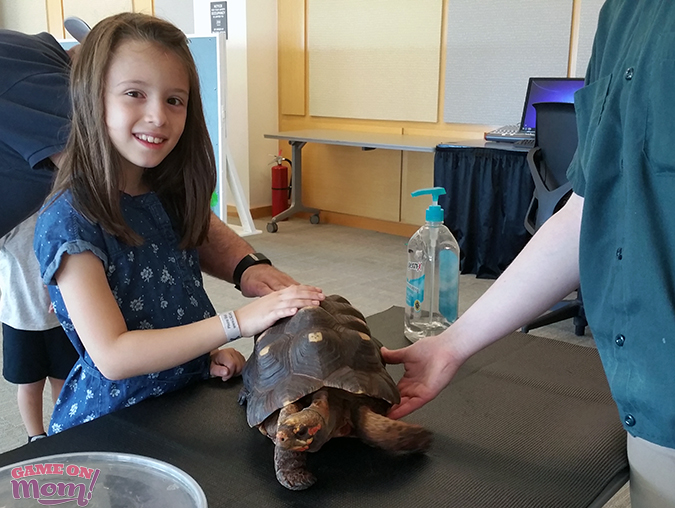 Curious George: Let's Get Curious runs from now through January 8, 2017, so you have time to plan your visit. Curious George himself will be at the exhibit on October 1, November 11, November 25, December 28, and December 29, so those would be excellent days to attend!  Your kids can meet and take photos with George before exploring all Liberty Science Center has to offer.  To learn more about the exhibit, purchase tickets, and explore what the learning center has to offer, visit LSC.org.
Enter now to win FOUR Combination Tickets (General Admission + Special Exhibitions) to the Liberty Science Center!  Giveaway is open to US residents who are 18 and older.  Ends 10/10/16.  Good luck!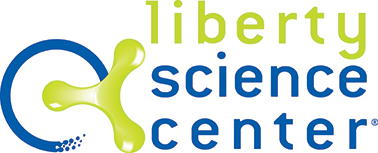 [Read more…]