This post is brought to you buy Febreze and SheSpeaks.

We still have another week or so before fall officially arrives, but that hasn't stopped me from trying to ring in the season early!  September always marks the beginning of my favorite time of year.  From now until Christmas, everything is made just a little bit better by all the changes that come with new seasons.
What do you differently at your house as fall approaches?  At mine, one of the biggest changes comes from the scents in my home.  When the days get shorter and the air gets crisper, you can bet I'll have switched my bright, summery air fresheners to something warmer and more fitting for the season.  Give me pumpkin!  Give me vanilla!  Give me all the Fall scents!  Honestly, it's one of my favorite things, and I love it when stores put out their seasonal Febreze displays.  It's so fun to see what new scents they unveil each year, and to pick which ones I'll have warming up my home's atmosphere until Christmas is near.
This year, Febreze has really gone above and beyond with their fall scents.  If you haven't been to Walmart in a while, you need to get there and check out the Febreze Home Harvest Collection as soon as possible (or see them on the Walmart website)!
This year, Febreze has an awesome lineup for the season!  Toasted Almond, Sugared Cranberry, Spiced Pear, Vanilla Latte, and Autumn Harvest are all waiting to spice up your home for fall.  Delicious!
I've been trying out some of these scents, and they're fantastic.  I'm currently using two different Febreze Noticeables:  Vanilla Latte (which is a mix of vanilla and sugar) and Autumn Harvest (a mix of sandalwood and chai).  The Vanilla Latte scent is perfect for rooms near the kitchen, because it smells like you've got something yummy in the works.  Autumn Harvest is equally nice, but spicier and more reminiscent of a cozy living room with a fireplace, which is why I keep it in our main living area.  And as for my car?  I didn't leave it out of the fall fun!  I'm using the Toasted Almond Vent Clip, which makes my car smell terrific.
So what do you think?  Are you like me, and change up your home scents with the season?  What about decorations?  That's another biggie for me: when Fall approaches, I switch out my summery floral arrangements and replace everything with beautiful fall leaves, pumpkins, and all things woodland.
Febreze sent along a fun activity box with lots of amazing ideas for bringing fall in with a bang.  From décor ideas to recipes, there were so many things to choose from!
After setting aside some of their ideas for later in the season, I decided to make a fall leaf wreath with a burlap bow using materials I got at Walmart.
I've enjoyed prepping for fall with Febreze and their fun ideas.  Now it's your turn!  Tell us what scents scream "fall" to you, which ones you might add to your home, and what fun fall craft ideas you have in the works.  We want to know!  Don't forget to check out Febreze's Home Harvest Collection at Walmart, either in-store or at Walmart.com.  Also follow Febreze on Facebook and Twitter to stay up-to-date on all their seasonal releases!
Enter to win a $15 Walmart Gift Card!  Giveaway is open to US residents who are 18 and older.  Ends 9/29/14.  Good luck!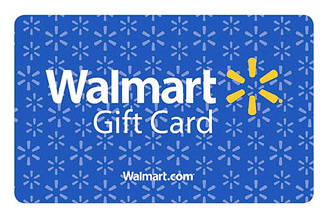 [Read more...]