Mother's Day:  that special time of year where we celebrate the special women in our lives.  Of course mothers are appreciated every day, but it can be easy to forget to say just how much they mean to us. I'm guilty of it. My mom, my aunt, my grandmother – they've made so many sacrifices for me over the years, and while they know I love them, sometimes they deserve to hear it in a little more detail.
That's one reason greeting cards are so important to me on holidays. I'll be frank: sometimes it's easier for me to write my feelings rather than speak them, and cards provide a perfect place to say those things. This year, I've decided that not only will I do a card as usual, I'll take it one step further. Instead of adding a few words to a pre-written greeting card, I'm going to choose blank cards and fill them with love myself.
BIC is helping me out with this goal with their Fight For Your Write campaign and their new smooth writing Gel-ocity pens.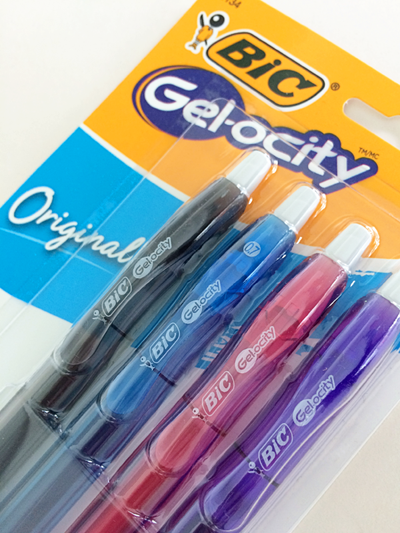 First, a quick note about Gel-ocity. These pens are so great!  I love a good gel pen, but it can be difficult to find one that doesn't skip or drag when you write.  Gel-ocity writes smooth every time, and comes in a variety of colors, including pink, my favorite!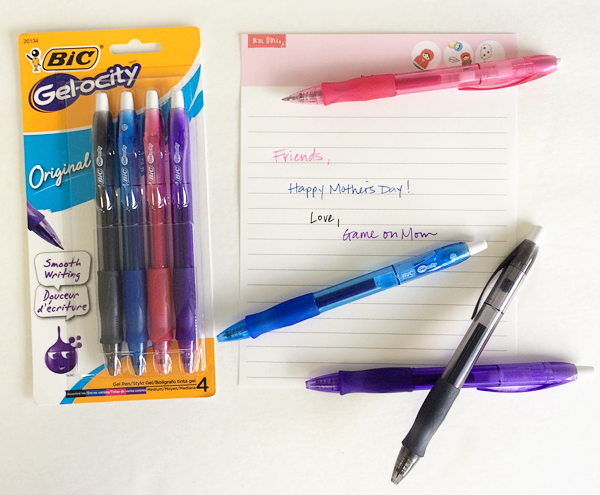 Now on to the campaign: BIC's Fight For Your Write is a program that encourages handwriting in a world where computers and cell phones are king. Handwriting has benefits for learning, creativity, and even brain function, but above all, it can be a fantastic way to make your words even more meaningful. Mother's Day is the perfect occasion to incorporate a special handwritten note to those strong women who shaped you!  Need a few more reasons to choose handwritten this year?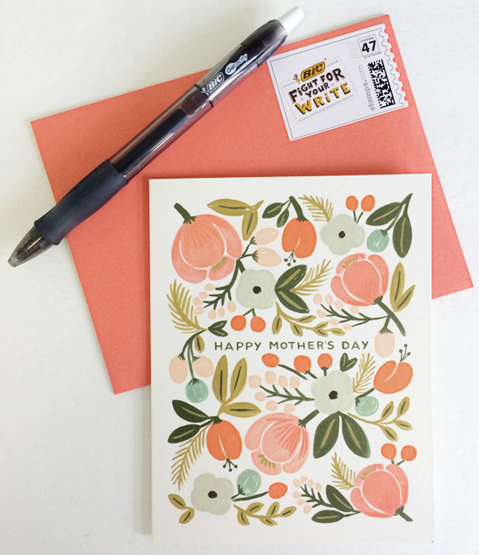 It's Thoughtful. Creating a personal handwritten note expresses love and appreciation in ways that words on a screen can't; and honestly, who doesn't love receiving a heartfelt note?
It's Affordable. Did you know that for the first time since 1919, the price of a postage stamp has actually dropped? The price has lowered from 49 cents to 47 cents, which means sending a handwritten card is even more affordable than before.
It Lasts Forever. Handwritten cards are unique and one-of-a-kind. This makes them the perfect keepsake that a loved one can treasure for years to come.
It's a Last-Minute Lifesaver. Let's all be honest: sometimes we put off gift buying until the last minute, and a thoughtful handwritten card is quick, easy, and straight from the heart.
It Could Make You Smarter. Writing by hand doesn't just make you feel good, it actually has a positive impact on brain function! You can learn more about the benefits of handwriting at BICFightForYourWrite.com.
There are plenty more reasons I could list, but I'm off to start writing my own handwritten notes to my special ladies.  I hope you'll join me!