e-cloth is generously sponsoring Game On Mom for this event.
Welcome to the 4th annual Spa for Ma Giveaway Hop hosted by Measuring Flower and Homemaking Hacks! I have teamed up with some incredible bloggers to bring you prizes that help mom to get some much awaited R&R after the kids head back to school!
If you're unfamiliar with what a giveaway hop is, here's how it works. After you enter my giveaway below, you can "hop" on to the next participating blog to enter their giveaway as well. You can find links to all the blogs towards the bottom of this post.
Also, don't forget to enter to win the grand prize! It is for an incredible $300 gift card to Kohl's! Enter HERE!

There's a really great brand of chemical-free cleaning goods called e-cloth, and they have a huge selection of items like mops, cleaning cloths, and scrubbers for any household job.  What makes them special? You can use them with plain old water and get an amazing clean with no chemicals, toxins, fumes, or allergens.
But I'm not here to tell you about mops today.  Instead, I want to introduce you to e-cloth's line of body products, ebody Spa Collection.

Like their original line of household products, the ebody Spa Collection offers products made with cutting-edge technology to create extraordinary cleansing and drying.  All the cloth products have superfine fibers that work perfectly with a little soap and water to create a rich lather for a deep, refreshing clean.  Why is this important?  It only takes 26 seconds for whatever we put on our skin to absorb into our bloodstream, which means I want to use better-for-you natural products.  Sometimes, though, natural products don't seem to produce the lather that makes us feel like the soaps are working.  These cloths are soft on your skin, make soaps lather exceptionally, and allow you to use smaller amounts of soap to do the job.  Anything that's environmentally friendly AND helps me save money every month is a winner to me!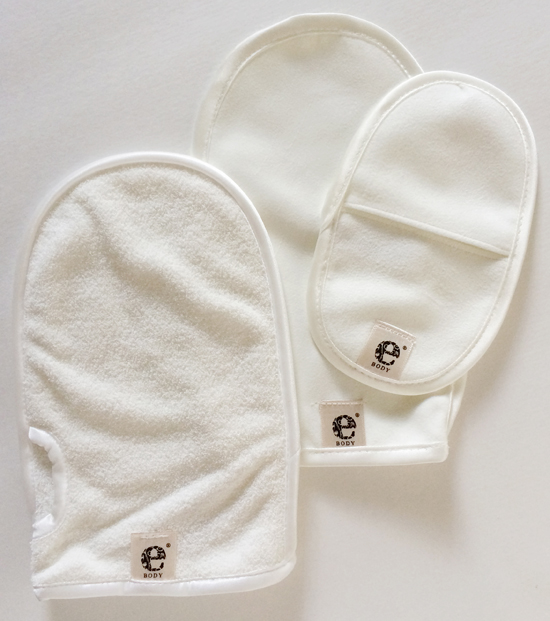 e-cloths graciously sent some products from their ebody Spa Collection for me to try out, and I love them!  I took the Exfoliating Body Mitt, Face Cleansing Mitt, and Eye Cleansing Pad for a spin.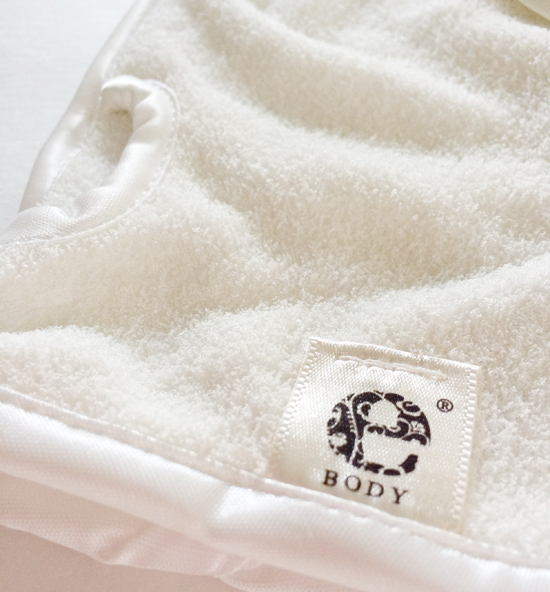 The Exfoliating Body Mitt was fabulous.  It has a texture similar to a washcloth, and gently exfoliates while it cleanses.  This mitt helps eliminate excess oils and skin impurities without the need for expensive chemical-laden products.  It produces a great bubbly lather and leaves you feeling sparkly and clean.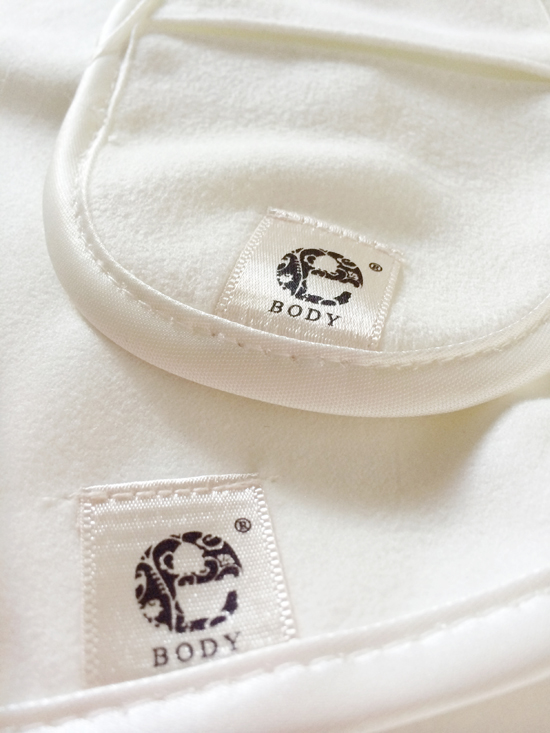 I also tried the Face Cleansing Mitt and Eye Cleansing Pad.  I can't tell you how much I like these!  You know how important it is to use gentle products on your face, especially around your eyes, and these are perfect.  They're made from a very gentle, superfine and soft fiber; they feel much softer than the cotton pads I've used before!  Speaking of cotton pads, I used to go through so many of those in a week it was shameful.  I hate producing that much waste, and I love this gentle, reusable option.  Like the Body Mitt, these facial cloths work great with the cleanser or makeup remover of your choice, and help cleanse without inadvertently harming your delicate skin.
If you're in the market for new cloths or cleansers, I definitely recommend giving the ebody Spa Collection a try!  You won't be disappointed.  To purchase online, visit ecloth.com.  While you're there, sign up for their newsletter to keep up with their latest promotions.  You can also stay up to date on new products by following them on Facebook or Twitter!
Enter via the Rafflecopter below to win a fabulous ebody Face & Body Care Set!  Giveaway is open to residents of the USA who are 18 and older.  Ends 9/15/2014 at 11:59 PM.  Good luck! [Read more...]