As a mom, I am always looking for the best ways to make learning an enjoyable experience for my children.  We have often relied on LeapFrog products for this, and we're doing it again with their new LeapStart Interactive Learning System.  My kids are hooked.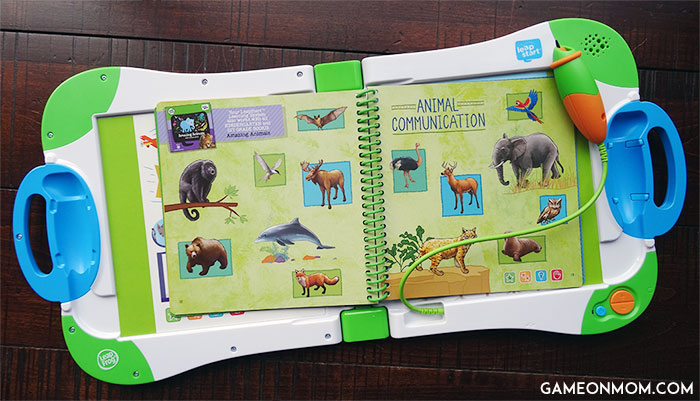 What I especially love about the LeapFrog LeapStart is that it spans four learning levels.  With a Preschool & Pre-Kindergarten system and a Kindergarten & 1st Grade system available, kids from 2-7 can benefit from all the LeapStart has to offer.  I am a firm believer that it is never too early to start teaching children the basics of learning, and I'm sure you'll agree that it's important to keep that momentum going as they grow older.
Level 1 – Preschool:  The building blocks, including ABC's, numbers, shapes, colors, music, and more.
Level 2 – Pre-Kindergarten:  Early STEM, reading, writing, social emotional skills, and more.
Level 3 – Kindergarten:  Amazing animals, health and safety, logic and reasoning, and geography.
Level 4 – 1st Grade:  STEM, space science, vocabulary, and critical thinking.
Both versions of the LeapStart include a 12-page sampler book, and there are lots of other activity books you can get to use with it too: [Read more…]