If you have ever opened your home to a pet, you know that animals can easily and quickly become a beloved member of the family. I'll admit that I never gave this much thought until our family got its first dog, but now I can't imagine our home without our little pup Gray. Unfortunately, there are many animals without homes. About 7 million animals go to shelters in the U.S. each year, and about 4 million of those are dogs. With those figures, you can imagine how many never find homes.
Luckily there are charities that work hard to help animals find forever homes, one of which is MuttNation.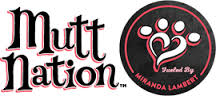 MuttNation is an organization founded by country music star Miranda Lambert and her mother Beverly in 2009. Together with you, the Lamberts hope to raise awareness and funds to aid adoption and rescue programs across the country. MuttNation has several initiatives that focus on ending animal neglect, cruelty, and homelessness, including sales of adorable merchandise that directly supports their fundraising efforts.
MuttNation offers a variety of items for your dog, from beds to chew toys and everything in between. All of their products feature fun designs and prints I haven't seen anywhere else, and I was excited to receive a few items for Gray. MuttNation was kind enough to send us the Bone Applique Pillow Bed, Food Mat, and Custom Fit Bandana Collar.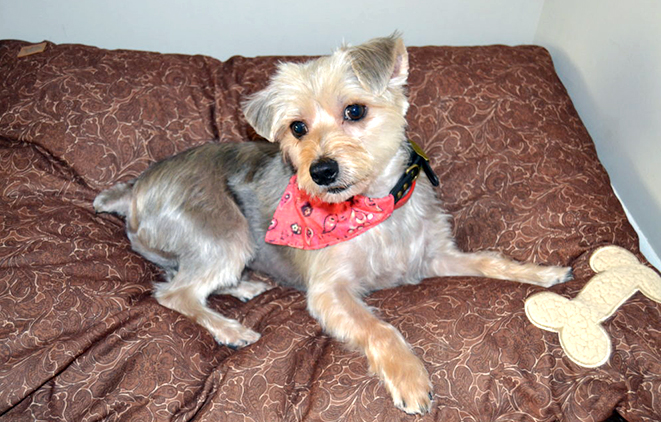 Gray has never been a big fan of dog beds. I don't know what kind of grudge he holds, but every dog bed we've tried in the past has ended up in the trash after being ripped open and chewed up. This is how I know MuttNation is doing something right; Gray loves this bed! We've been using it for about two weeks, and every time we look for him, he's sprawled out relaxing on his bed. It's obviously comfortable, so we're thrilled to have it. I'm also really fond of the print; the muted brown paisley offers a classic look that doesn't detract attention from your home's style, while the applique bone gives it a touch of cuteness for your cute furry friend.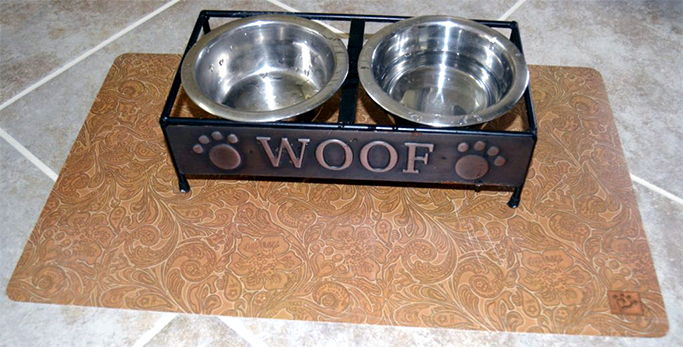 We're also really happy with MuttNation's food mat. Being a relatively new pet owner, I had never thought about some of the little details about caring for pets, like wiping up tiny puddles of water and crumb residue after they eat and drink. Tired of scrubbing Gray's food spot on a daily basis, I was happy to find a food mat to place under his bowls. Now all the little spills land nicely on a mat that can easily be wiped clean without the need to mop the floor. The food mat also comes in a muted paisley print that works perfectly with Gray's bowls.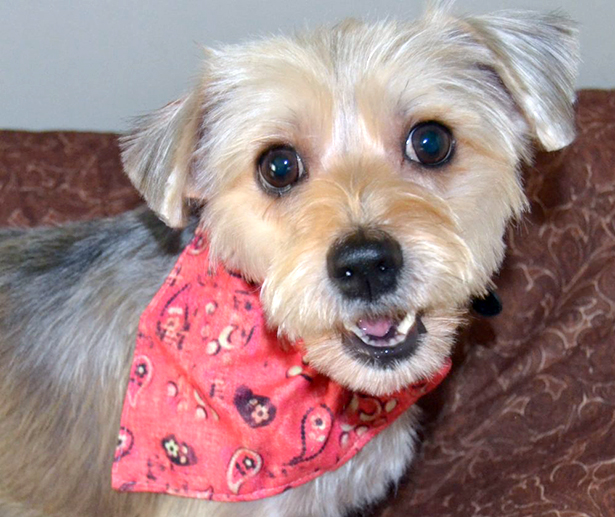 As for the bandana collar, I think Gray is in love with it; he's been wearing it nonstop and even pouts a little when we've taken it off.  The collar is made from a really soft material, which means it doesn't irritate his skin or tangle his fur. My daughter chose the pink bandana print, but there are several available. All the prints look great with the tooled leather portion of the collar, and they're incredibly well-made and sturdy.
Gray and I both love MuttNation products, and I'm happy to know that these goodies are available from an organization with a great cause. Every MuttNation purchase sends proceeds to dogs in need, so you can treat your pet while helping those less fortunate animals in need of homes and love. You can learn more about MuttNation and their mission at MuttNationFoundation.com and grab their products at PetMate.com. If you have pictures of your dog enjoying MuttNation gear, you can share the love on Instagram by tagging your photos with #MUTTNATION and #MUTTSPOTLIGHT. I hope to see your pets featured soon!
MuttNation is generously offering Game On Mom readers and chance to win the same products that we featured here.  Open to US residents who are 18 and older.  Ends 10/12/16.  Good luck!