Camp Nana Papa provided me with a sample of their product. All opinions are 100% my own. 
If you are parent, I am sure by now you have realized what a special bond grandchildren and grandparents have. I know my children enjoy such magical moments like getting ice cream or reading a bedtime story with their grandparents. Camp Nana Papa really came up with a wonderful idea that helps foster that bond between a grandparent and a grandchild. The book The Adventures of Camp Nana Papa follows Nick, Sarah, and Flash the Firefly during their fun-filled weekend with their grandparents at Camp Nana Papa. During the story, the children make wonderful memories with their grandparents as they go camping, visit a zoo, take a swim, and so much more–all while their firefly friend Flash joins them on their adventures!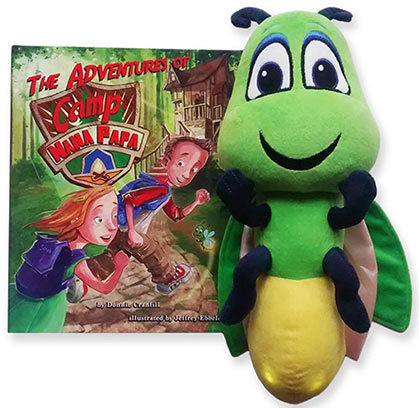 The hardcover book written by Donnie Cranfill is sturdy, easy to read, and just under 35 pages, which is the perfect length for my little one's attention span and the right length for my seven year old to read aloud to her brother and sister. The book is illustrated with great detail and plenty of color. My favorite part of the book is that the author has included six pages at the end of the book for your child to personalize. For example, there is a page where the children have a space to draw a picture of their favorite thing to do at Camp Nana Papa. I am a teacher and I understand that these opportunities for the children to respond to a text and share their ideas on paper and with their grandparents makes this book all the more magical!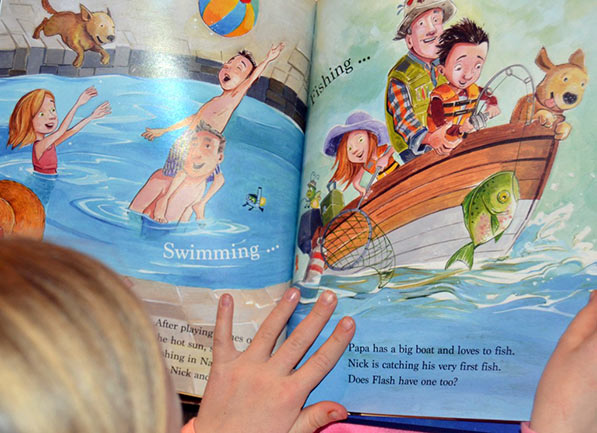 Not to be forgotten is the Flash the FireFly 14-inch plush! Flash was a big hit with my children. They all have had a turn cuddling up with the cozy firefly. He is super soft, and when you squeeze him he gives off his warm firefly glow! My son falls asleep with Flash every night!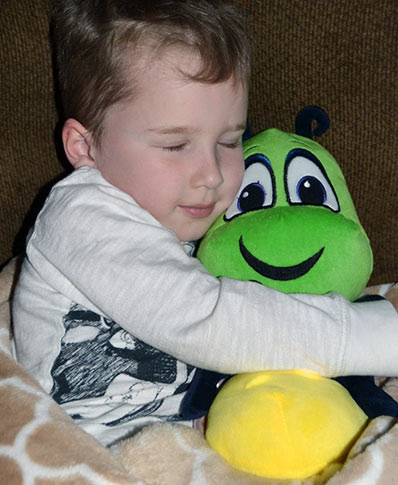 This book set is a great gift for any grandparent and wonderful experience for grandchildren of all ages. To see what other great products they offer, be sure to visit CampNanaPapa.com , the site where grandparents love to shop!
One lucky Game On Mom reader will win a copy of "The Adventures of Camp Nana Papa" and a large 14" Flash the Firefly! Enter via the Giveaway Tools form below.  Open to US residents who are 18 and older.  Ends 6/8/16.  Good luck! [Read more…]