Thank you to Bonefish Grill for providing gift cards to allow us to share our experience with our followers.
It's been a while since we've talked about Bonefish Grill, so we thought we'd give you an update on some specials they have for the spring season!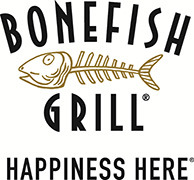 Their regular menu is always a safe bet, but Bonefish is so good at coming up with interesting and delicious seasonal items, and we never miss a chance to try them out.  (If that happens to afford me an opportunity to have my favorite bread and pesto dipping oil, so be it.)
First up for this trip were the Georges Bank Scallops:
Bonefish Grill gets these beauties off the coast of New England–apparently, that's considered "scallop paradise".  These scallops are grilled, served over a creamy parmesan risotto, and topped with Applewood bacon.  A side of their fresh green beans completes this delectable meal.
Also featured on their new seasonal menu is the Cedar Plank Norwegian Salmon: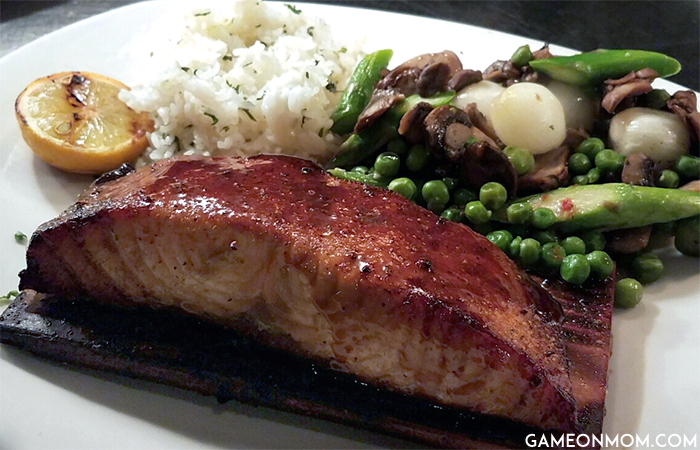 As the name indicates, the salmon is roasted on a cedar plank.  For an amazing sweet and savory flavor, they top this with a honey and Dijon glaze.  Jasmin rice is served on the side along with a vegetable medley of fresh asparagus, button mushrooms, pearl onions, and peas.
This one is part of their standard menu, but I always try to show something for those who aren't into seafood: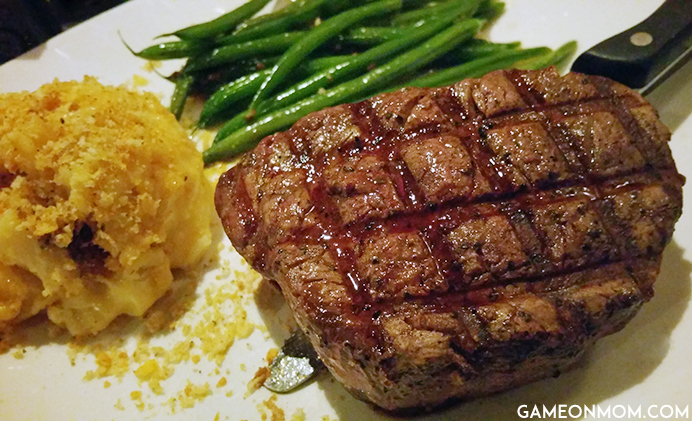 You can't go wrong with a Filet Mignon–tender, perfectly seasoned, and delicious.  My mouth is watering right now just remembering it.  Forgive me for not being more experimental with my choice of sides, but I find it impossible to not order their au gratin potatoes.  They're just too good to pass up.
We don't always get dessert, but when I saw the Chocolate Creme Brulee on the menu, I didn't hesitate to order it: [Read more…]