Spring break from school is coming to an end for us, and while we had a nice, somewhat leisurely week, we didn't go completely into relaxation mode.  We've kept the learning going at home with some help from the great people at Teach My, makers of award-winning learning kits for babies, toddlers, and preschoolers.  They were good enough to send out a complimentary Teach My Preschooler Kit for us to review, and we've been using it every day!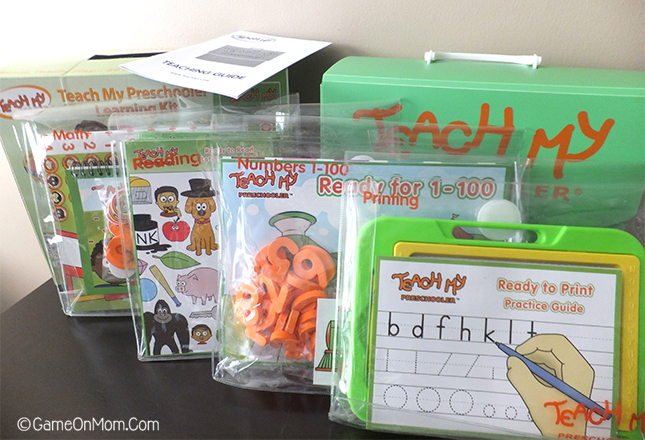 This fantastic kit from Teach My is packed full of engaging learning tools for kids ages 3 to 6.  In the box, you'll find four subjects:  Reading, Printing, Numbers to 100, and Math.  (Yep; I just said the "M" word.)  There are 71 pieces in total, including books, flashcards, posters, a magic drawing board, and more.  Each subject has it's own labeled envelope to keep all of the parts neatly organized in the sturdy carry case.  The idea is to cover one subject per day, just twenty minutes at a time.
My son is especially fond of counting, so Numbers to 100 is his favorite of the four subjects.  Before we started using Teach My Preschooler, he only knew his numbers up to 20.  We've been using this kit to work on his recognition of higher numbers, and he's up to 50 now!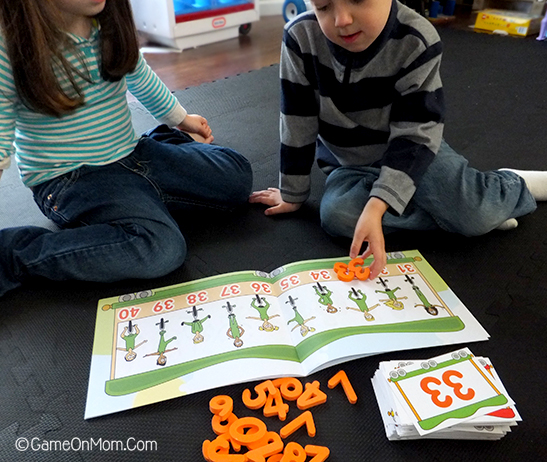 Like me, my daughter loves books.  (I sense a future librarian!)  So, it was no surprise that her favorite days are the ones when we break out the reading section of the kit.  She really enjoys learning the letter sounds from the books and then sounding out the words on the coordinating flash cards.  I'm not going to get into the teaching methods they use at her preschool and start a big reading debate, but I'm okay with her learning to read, and she's learned more after a few weeks of this than she has in seven months of school.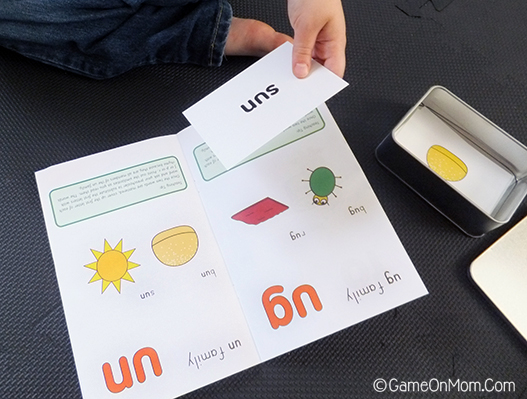 Math turned out to be the biggest surprise for me.  It's my least favorite subject of all subjects ever, and it's not something we've spent much time on at home, so we were really starting at the beginning with this one.  Fearing subtracting might be too complicated for them, I started with addition.  Teach My makes it very simple, and both of my kids picked it up right away.  We had such success, I found myself actually excited to try the subtraction, and my kids have done just as well with that.  The best part is the kids think they're just playing a game!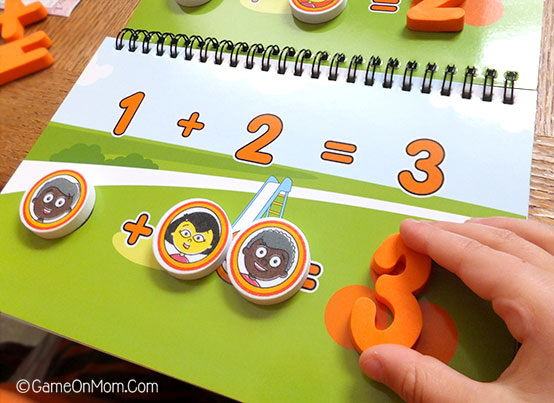 Printing is where the magic erase board comes in.  My son needs a lot of help with this particular subject, and we've been practicing his curves and humps.  My daughter already does an excellent job with her shapes, numbers, and uppercase letters, but she needs to spend some more time with her lowercase letters, and the transparencies have been great for that.  Next, we move onto whole words!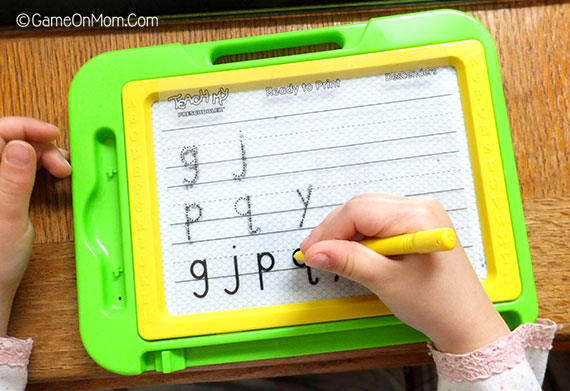 Summer will be here before we know it, but now I don't have to worry about any of that summer learning loss that happens when kids are out of school for too long.  By setting aside 20 little minutes for Teach My Preschooler every day, I'll be ensuring their little brains stay sharp.  It's such a small amount of time that it's pretty easy to fit into the schedule, and the kids have a lot of fun with it.
Visit TeachMy.com to learn more about their learning tools for babies, toddlers, and preschoolers.  Connect with them on Facebook, Twitter, and Pinterest too!
One lucky Game On Mom reader is going to win a Teach My kit of his/her choice!  Giveaway is open to US & Canadian residents who are 18 and older.  Ends 5/3/14.  Good luck! [Read more...]