This post is brought to you by Potty Patrol.
Let's face it:  potty training your child isn't exactly the stage of parenting most moms and dads look back on fondly and say, "wow, that was fun" (though you may pop a champagne cork when said child graduates to underwear completely without accident, daytime AND nighttime).  So, any tool that promises to facilitate and quicken the potty training stage for my child (and let's be real, for me too), I am first in line.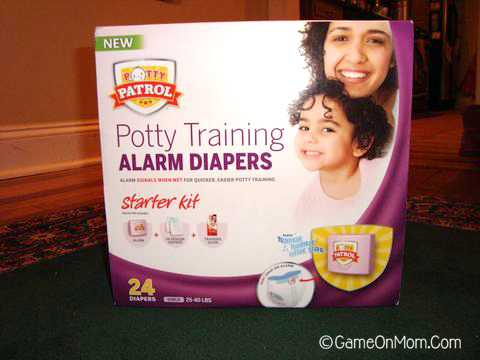 I was psyched to receive the Potty Patrol Potty Training Alarm Diapers on my doorstep recently.  My youngest daughter just began potty training, and I was excited to experiment with Potty Patrol.  Potty Patrol training alarm diapers feature special-designed sensor diapers that include a snap-on Potty Patrol alarm that sounds a siren, followed by "Twinkle, Twinkle Little Star" when the diaper becomes wet.  These diapers are designed to notify the parent and child when wetting occurs so that you can place your child on the toilet immediately.  As your child is placed on the toilet each time the song plays, he or she will quickly make the association between the music and using the potty.  This makes it easier and faster to achieve potty-training success.  It encourages kids to go to the bathroom for one sole purpose–to use the potty!  Think Pavlov's baby.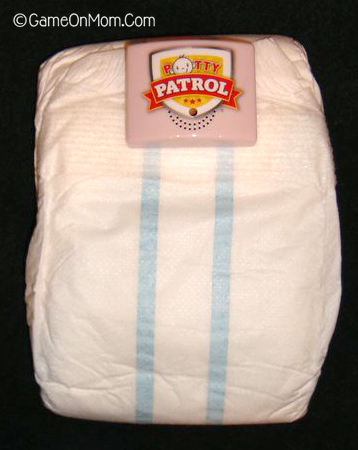 I actually got excited when I heard the song play on my daughter for the first time.  I scooped her up and placed her on the potty as quickly as possible, but by the time I got the diaper off she had finished her business.  This happened the first few times, but by the end of the second consecutive day, my daughter was telling my husband the word "potty" right before the alarm sounded.  We are experiencing potty training success very quickly with Potty Patrol!  My daughter felt like a rock star and we were so proud of her success so quickly.  We've found it's important to set aside time to use Potty Patrol and to use these diapers with the alarm consistently.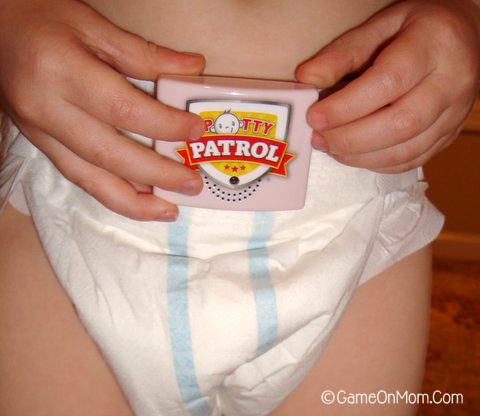 My husband and I have found Potty Patrol is helping to facilitate the potty training process more quickly, and hopefully save us time and money in diapers.  (Did you know parents use approximately 1,600 diapers a year, and the average child will use close to $2,000 worth of disposable diapers being potty-trained?!)  Bonus: by potty-training more quickly we are helping our carbon footprint by using fewer disposable diapers overall.
The Potty Patrol Starter Kit includes an alarm (with batteries built in), 24 sensor diapers, and a training guide.  Visit Potty Patrol to learn more about their alarm diapers and grab your starter and refill kits.  Make sure to follow them on Facebook to keep up with their latest news!
Enter to win a Potty Patrol Potty Training Alarm Diapers Starter Kit in your choice of pink or blue!  Giveaway is open to US residents who are 18 and older.  Ends 5/9/14.  Good luck!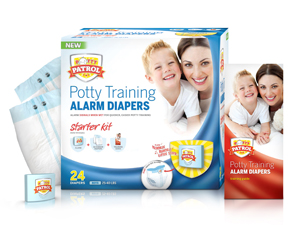 [Read more...]