This post is brought to you by AmLactin.
If I asked you to show me your hands (maybe I want to see your pretty manicure or beautiful ring), how many of you would be self-conscious because of dry skin? I definitely would.
Over the past year or two, I've really started noticing the lines and little wrinkles developing on my hands, as well as the fact that the skin on my hands seems to constantly be dry. This is a problem year-round, but you can imagine how much worse it gets in the winter. I'm rarely more than five feet from a bottle of lotion, to be honest.
Dry skin can be a problem for anyone, but it can be especially troublesome for women over 40. As we get older, the skin's natural renewal cycle slows down, which can make your skin dry and rough. Oil glands become less active, so it's harder to keep skin moisturized. Basically, aging causes dry skin, and dry skin is a problem we need to combat. A 2015 national online survey showed that women are ready to fight. Nearly two-thirds of U.S. women reported difficulty keeping their skin moisturized as they age. Dry skin can make skin look more aged than it really is, and 56% of women are just as concerned about signs of aging from the neck down as they are about aging on the face.
There are countless products on shelves at every store, and it can be impossibly hard to find the right products. I have often stood in front of a shelf for thirty minutes, scanning boxes and reading the back of every bottle looking for just the right thing. That's no fun, so I thought I'd save you a little trouble and share a product I'm enjoying these days: AmLactin.
The AmLactin line features several different products that I've been using as winter approaches:
AmLactin Alpha-Hydroxy Therapy Ultra Hydrating Body Cream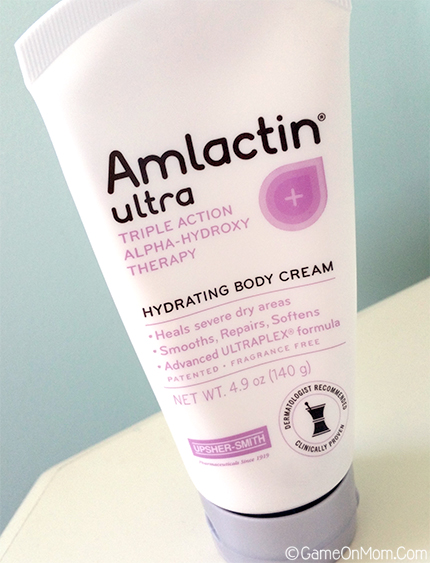 This body cream is the ultimate recovery therapy, and has a triple action moisturizing formula. This lotion is rich in humectants and emollients, and it gently exfoliates while it hydrates.
AmLactin Alpha-Hydroxy Therapy Cerapeutic Restoring Body Lotion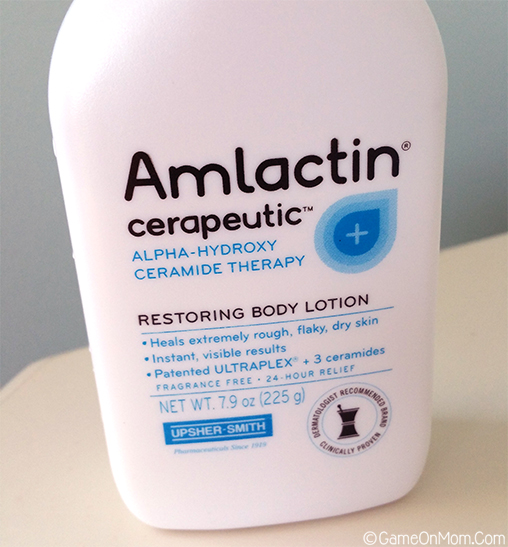 The restoring body lotion is intensely hydrating and features three essential ceramides that gently slough off dead skin cells and strengthen the skin's moisture barrier.
AmLactin Alpha-Hydroxy Therapy Foot Cream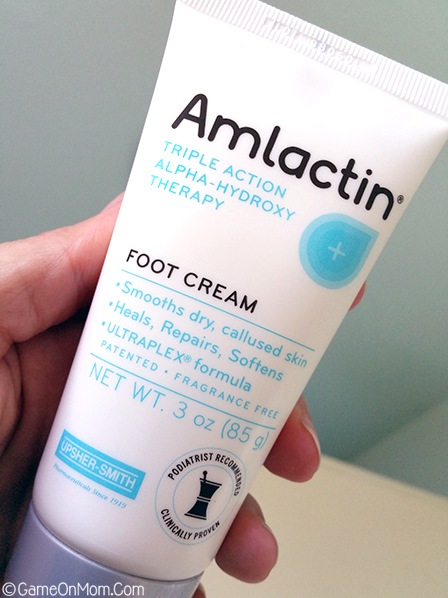 For feet, you'll want to try this recovery therapy. It has triple action alpha-hydroxy therapy to promote natural skin renewal through exfoliation, and can be used on feet daily.
AmLactin Alpha-Hydroxy Therapy Moisturizing Body Lotion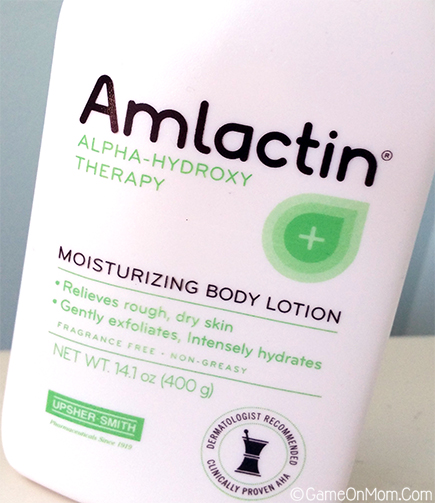 This special formula is made with 12% lactic acid and is p-H balanced for your skin. It gently encourages natural skin cell renewal through exfoliation.
I like all of these products, but I'm especially fond of the restoring body lotion. It's almost like I can feel my skin smiling as I apply it. I know that sounds silly, but the texture is really nice and it feels amazing as it absorbs. You should try it.
Speaking of trying it: would you like to try AmLactin Skin Care for FREE? Follow these steps to enter my Soft Skin Giveaway: [Read more…]