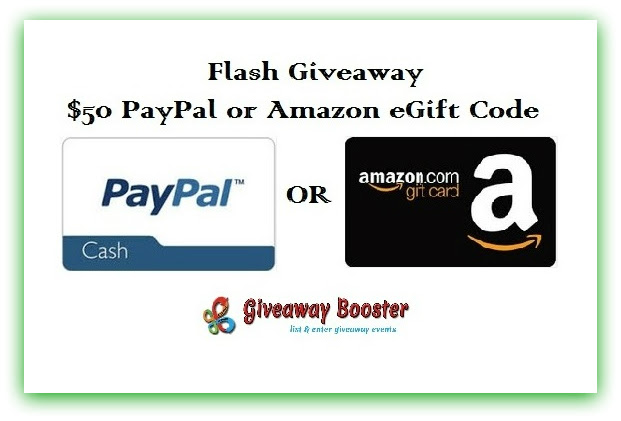 We have a special treat for you this weekend:  a flash giveaway for your choice of $50 PayPal payment or Amazon gift code!
Yes, I said FLASH giveaway, so you only have THREE days to enter.
We've made it super easy to enter this one; just use the Giveaway Tools form below.
Remember, this giveaway is only open for 3 days; it ends at 11:59 PM on 10/26/2014, so make sure you enter now!  Don't forget to tell your friends so they can enter too!
Good Luck! [Read more...]