Thank you to the Strawberry Shortcake people for providing the information and prizes featured in this post.
Now this is what you call thinking outside the box!  All you Strawberry Shortcake fans out there, you will love this hilarious sketch on "Unboxing", courtesy of Jimmy Kimmel.  Boxing champ Mike Tyson takes on a new physical challenge:  getting a Strawberry Shortcake doll out of her packaging!  His unconventional approach is something to see.
You, too, can have fun "unboxing" these great Strawberry Shortcake goodies when you enter to win my special giveaway.  In addition to the Strawberry Shortcake doll seen in the video, you'll win a Strawberry Shortcake tin purse, DIY lip gloss kit, a set of tea cups, and the DVD "Jammin with Cherry Jam" from Twentieth Century Fox Home Video.  Just share an "unboxing" photo or story of your own, and I'll pick one winner at random to win this great Strawberry Shortcake gift package.

If that video didn't make you laugh out loud, I don't think we can be friends anymore.  But seriously, unboxing is serious business.  Sometimes it's the kind of business that makes me want to pull my hair out, but this time it's all FUN.  If you'd like to "unbox" some great Strawberry Shortcake prizes of your own, just enter the giveaway via the Rafflecopter form below.  Open to US residents who are 18 and older.  Ends 6/2/15.  Good luck!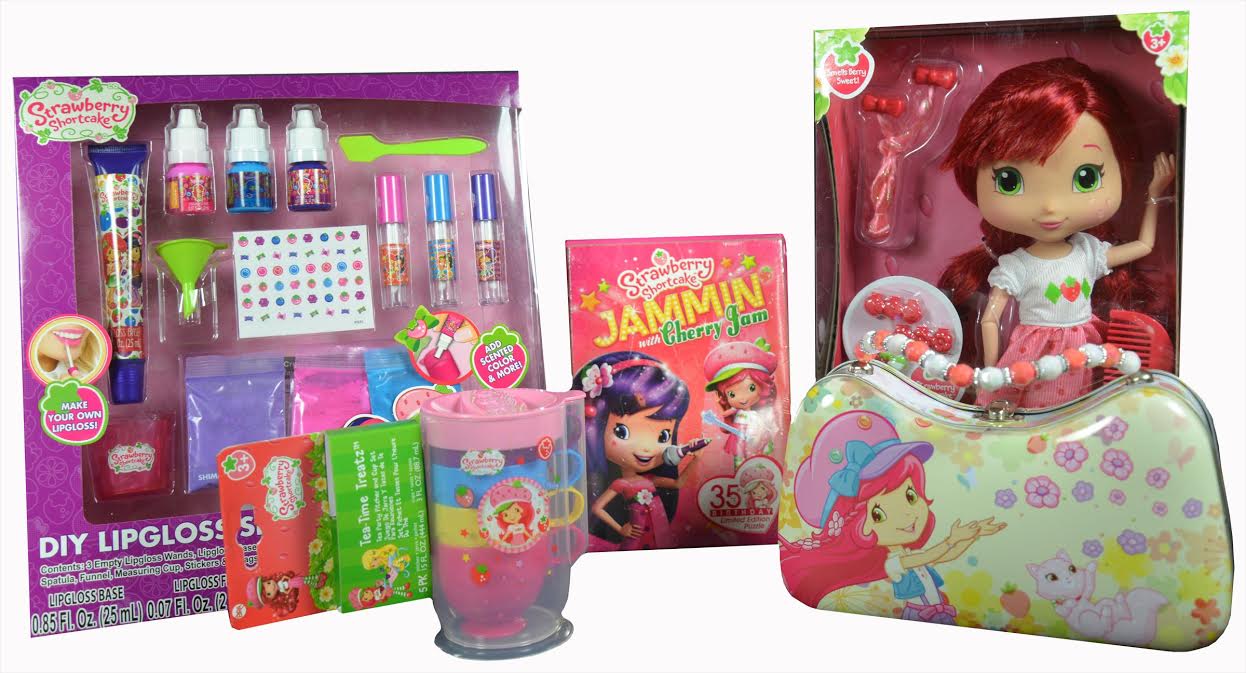 [Read more…]