CyberDERM Everyday Sun Whip: A Light, Matte-Finish Mineral Sunscreen for Your Face
With all the talking we've been doing about sunscreen, you might have noticed that I haven't yet addressed the face.  That was no accident. Regular mineral sunscreens make me break out and can sometimes look a little crazy when I try to layer them with my makeup.  My kids are lucky enough to be able to use our regular brands on their faces, and they don't mind at all if they occasionally resemble Casper, but I had to find a better solution for myself.
As you know, relying on wholly chemical sunscreens is just not an option for me, but I certainly can't go out unprotected.  Clearly, I needed something made specifically for the delicate skin of the face, but I just wasn't finding anything acceptable in my local stores.  Luckily, the Internet came to my rescue.  Again.
Obviously, I needed good UVA and UVB protection, but I didn't want any products containing oxybenzone or Vitamin A/retinol/retinal palmitate.  That cut out a pretty good chunk of options, but I finally landed on CyberDERM Every Morning Sun Whip SPF 25.  Oxybenzone?  No.  Vitamin A?  No.  So far, so good.  My final step was to check EWG, and hooray!  They give it the high rating of 1.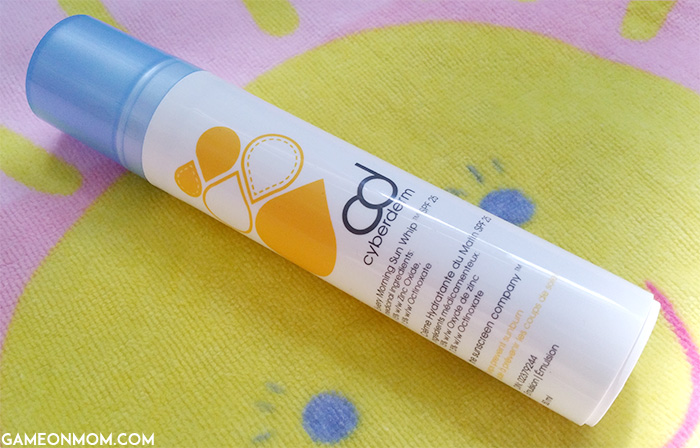 The real test, of course, is how it works for my skin.  I am happy to report that it's been wonderful.  The Sun Whip applies easily and feels light on my skin.  Unlike other mineral sunscreens I've used on my face, this ones doesn't crumble or leave white streaks.  It dries quickly to a lovely matte finish that makes a great base for makeup.  My skin is a bit oily in places, and I have found that I don't really need an additional moisturizer.  I'm not sure I'll feed the same way in the winter, but it's making my summer mornings more simple.
This smooth application is owed, in part, to one of the active ingredients.  The Every Morning Sun Whip contains 15% zinc oxide and 7.5% octinoxate, and you can bet the magic isn't due to the zinc oxide.  Octinoxate was new to me, and when I looked more closely at the EWG rating for this sunscreen, I saw that that specific ingredient actually has a 6 rating, which is less than impressive.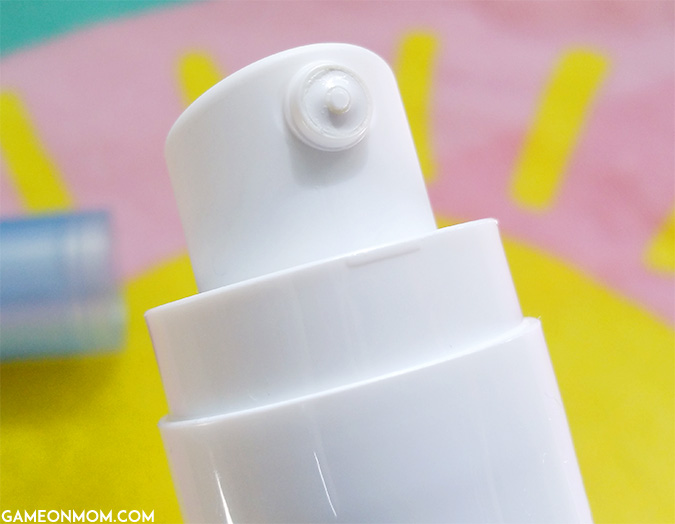 Turns out that octinoxate is a known endocrine disruptor that's easily absorbed into the skin.  Well, I was pretty uncomfortable about that for a few minutes, until I realized that the version used in this sunscreen is a little different.  CyberDERM uses encapsulated octinoxate, which means that instead of being absorbed, it sits on top of your skin where it absorbs UVB rays.  Phew!  Crisis averted.
The CyberDERM Every Morning Sun Whip has been working great for me.  It feels good to know that I'm protecting my skin from the damaging and aging rays of the sun, and it feels even better to be doing it without increased break outs.  For more information or to grab a bottle for yourself, visit The Sunscreen Company.