Medieval Times Dinner & Tournament + NJ Giveaway
Does anyone else feel like their time in the kitchen increases exponentially between Thanksgiving and Christmas? I'm pretty sure mine does. I like cooking for the family, and I really enjoy whipping up cookies and cakes and holiday treats, but sometimes I just need to catch a break.
I recently baked about a million cookies and decided to load my family into the car for dinner rather than stand over that stove another minute. Since it was a Sunday afternoon, instead of shuffling everyone into the nearest restaurant we decided to mix things up and add a little entertainment to our meal. We went straight to the Medieval Times in Lyndhurst, NJ!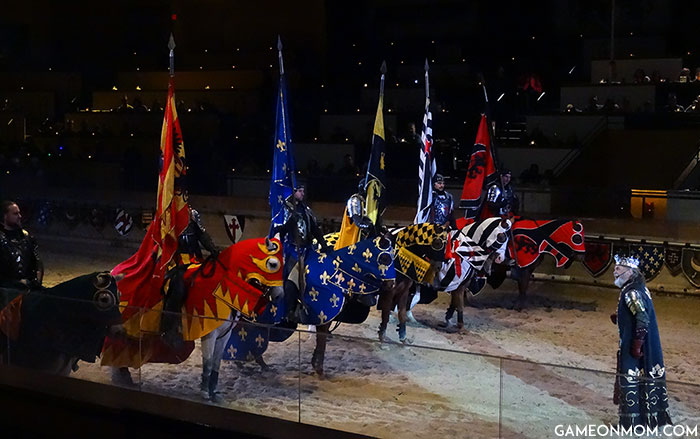 If you're not familiar with Medieval Times, it's a fun, family-friendly dinner attraction based on 11th century feasts and tournaments. Guests at the event are offered a delicious four-course banquet and are treated to a jousting tournament between six knights on horses (each seating area cheers for a different knight). The dinner and event last an exciting two hours.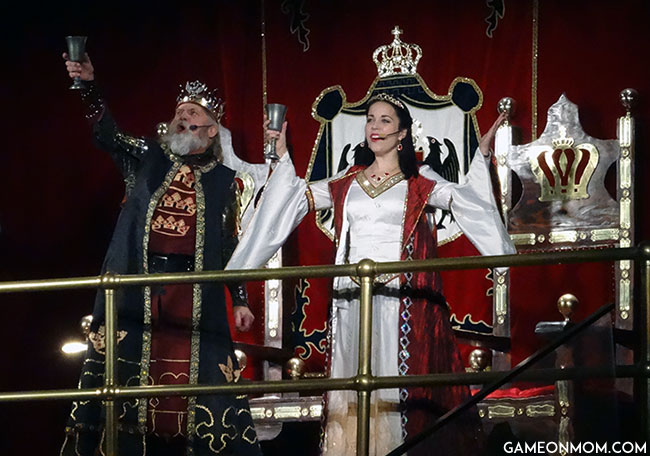 I had been to Medieval Times in the past, but this is the first time I took my children, and it really was an awesome experience for all of us. They loved the meal, but they were completely transfixed with the show. It was the first time they had seen jousting and sword fighting in person, and they were pretty much in heaven. We even bought them some glow swords, and they haven't stopped playing with them yet. (In fact, I saw a little crossover fight between a sword and a lightsaber yesterday. I love my kids so much). The show even includes live falcons, which is pretty amazing. Honestly, Medieval Times is a great time whether or not you bring the kids. One of my previous visits was for a friend's birthday party, and she was turning 29. It really is fun for any age or occasion!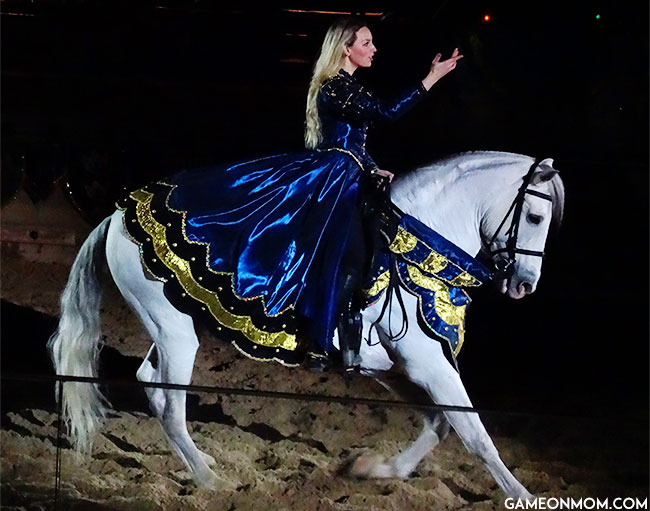 We had The Royalty Package, which includes tickets to the show, preferred seating, VIP lanyards, a cheering banner, and a knight's rally towel for each member of our party. These tickets are an extra $12.00 each, but between the great seats and extra goodies, they're so worth it.
As for the meal, oh my goodness. It truly is a feast! You'll get a giant serving of roasted chicken (wing, breast, and drumstick), sweet buttered corn on the cob, tomato bisque soup, garlic bread, herb-basted potatoes, pastries, coffee, and two rounds of beverages. All the food is delicious, but I'll admit we didn't love the pound cake. By the time dessert was served, though, we were already stuffed anyway.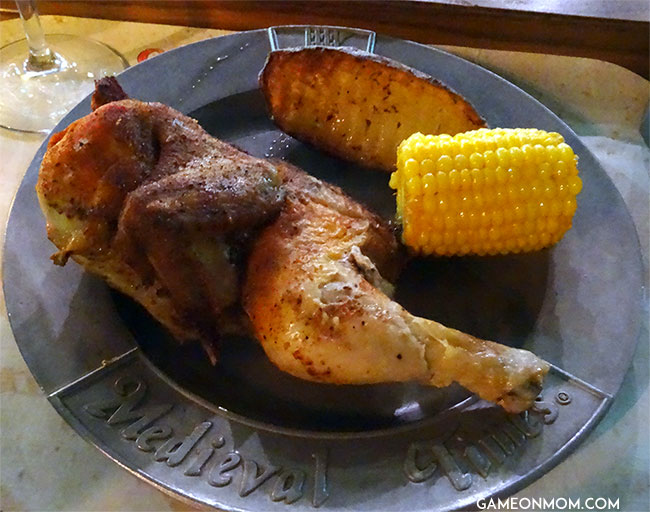 Just a quick note and a mini rant: the experience is set up like an authentic feast in the 11th century, so the meal isn't served with silverware, which I think is fun. Some people sneak in plastic forks, but I think that kind of ruins things. Enjoy eating chicken with your hands like the rest of the crowd; I mean, how often can you dig into dinner with such reckless abandon? 🙂
The whole family had a blast at Medieval Times, and the kids are already requesting a return visit, so I know we'll be going back for more food and fun. Hope to see you there!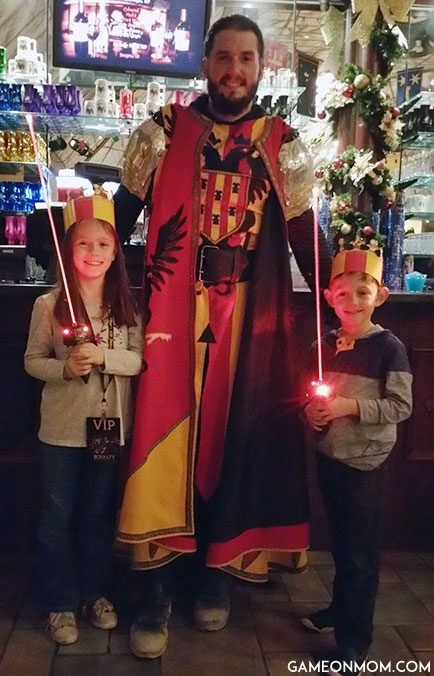 Oh, one more thing: right now, Game on Mom readers can grab Medieval Times tickets for a special price! With code MT3629 you can buy adult tickets for $36.95 and children's tickets (12 and under) for just $29.95. This code is valid through 2/28/2017, so don't miss your chance to snag this discount. Visit MedievalTimes.com to purchase today.
Enter now to win a 4 pack of tickets to the Lyndhurst, NJ Medieval Times!  Giveaway is open to US residents who are 18 and older.  Ends 1/5/17 at 11:59 PM ET.  Good luck!