Piper DIY Computer Kit Teaches Kids the Fundamentals of Engineering & Problem Solving
Shhhh. Listen. Can you hear it? Can you hear the sound of my panic that we're rapidly approaching Thanksgiving, which means we're rapidly approaching Christmas? I'm not ready. I'm not ready to get ready. I don't have time to get ready.
Needless to say, I'm currently looking out for anything at all that might help my holiday preparations go a little more smoothly. Since I'm always interested in toys that offer educational value, I'm on especially high alert for those. I recently learned about one such item, and it's so awesome I'm not sure I even want to call it a toy. I'm talking about the new Piper Computer Kit.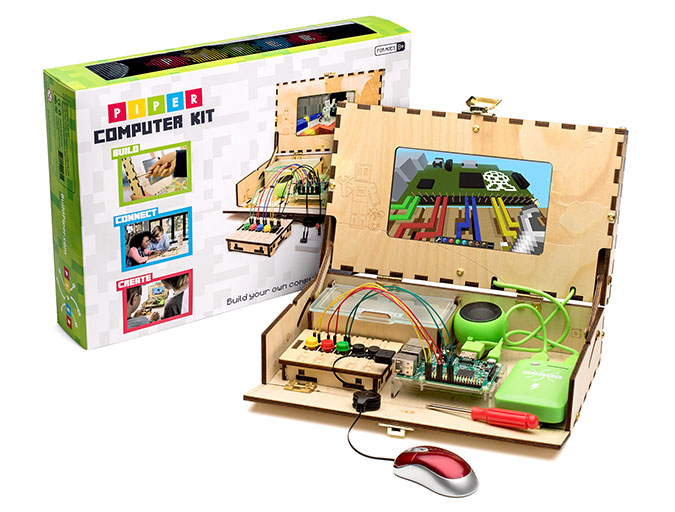 The Piper is a DIY kit for kids that uses both Minecraft and Raspberry Pi 3 to teach them fundamentals of electronics, coding, engineering, and problem solving. It's one of the highest rated STEM tools on Amazon, and it's been endorsed by Steve Wozniak (one of the co-founders of Apple). In other words, this little kit fits a whole lot of fun and education into one package.
This computer kit takes kids from mindlessly indulging in passive screen time to having an active role in the technology they enjoy every day. They're able to assemble a handcrafted wooden box and a screen into an actual computer, and after the computer is built, kids can program it! The Piper is a full functioning Raspberry Pi 3 computer.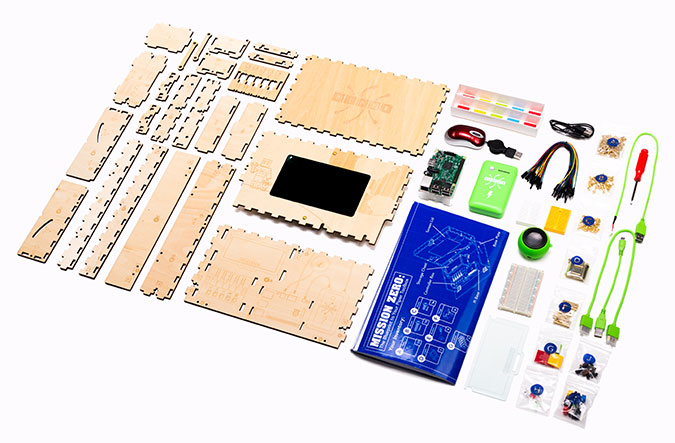 As I mentioned earlier, the computer is meant to be both a learning tool and a fun toy. Once they've stretched their STEM muscles while building and coding, they can play! Their first task? Saving the world, of course. During their first game, they'll play a damaged robot who needs to be fixed. As the levels progress, kids will find directions for adding onto their hardware. They will also find fun Minecraft: Pi Edition options, as well as get Power-Ups that can be used in the Minecraft game. There are over 20 games built in that teach kids how to build lights, buzzers, switches, and more. Kids (and grownups) will also be able to use their Piper for more practical purposes: it comes with an internet browser, a word processor, and a sandbox for scratch programming. Everything they need is included, and better yet, software updates are always free, so this will last a long time without becoming outdated.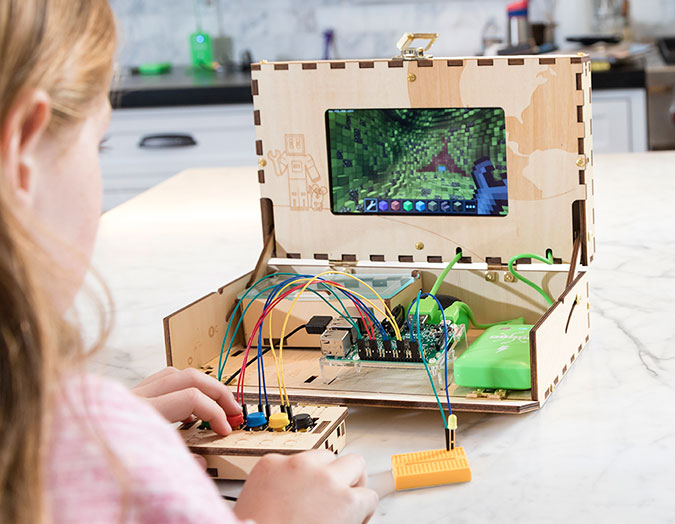 Assembling Piper takes a couple of hours, and the games and missions will fill a minimum of 10 hours, but they can be played and enjoyed indefinitely. Piper is recommended for children ages 8-12, and optionally teaches Stanford-endorsed curriculum that helps kids understand the basics of coding and engineering (this software is available for purchase separately). Assembling and coding the Piper is not meant to be easy, but it is fun and a great opportunity for families to spend time working together to build something awesome.
This awesome kit is available at Toys R Us, Barnes & Noble, Amazon.com, and straight from BuildPiper.com, so it's totally easy to find for the upcoming holiday season. Just make sure you don't wait til the last minute unless you want to stand in line with me.