The Most Delicious Nut Roll You'll Ever Taste + Coupon Code
So, I don't know if you've been to the store in the past few days (any store), but suddenly all traces of Halloween have been wiped from the shelves. That's okay with me. I enjoy Halloween, but I much prefer Thanksgiving and Christmas. As soon as the jack o'lanterns hit the clearance aisle, I know my favorite things are hitting the seasonal shelves! I love everything about the fall and winter holidays – the time spent with family, the music, the shopping, the food…
Especially the food! I love all the delicious treats that come with holiday parties and gatherings. Whether you're talking sweet or savory, I'm listening. And if you're talking about a Gourmet Nut Roll from The Gingerbread House, you have my full attention.
I've had nut rolls in the past, but I recently had my first from The Gingerbread House, and WOW. I'm not ashamed to admit that I am obsessed with them now. Just look at this: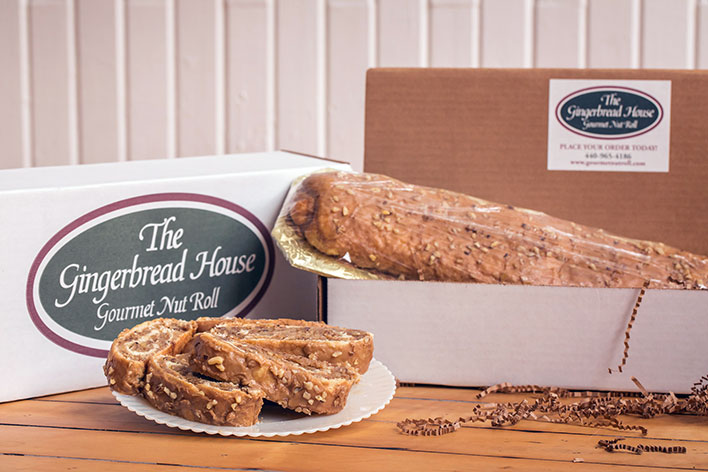 It's a thing of beauty.  I can't find the words to tell you how amazingly delicious these Nut Rolls are, but imagine what you think they would taste like based on the picture, and then multiply that by 50.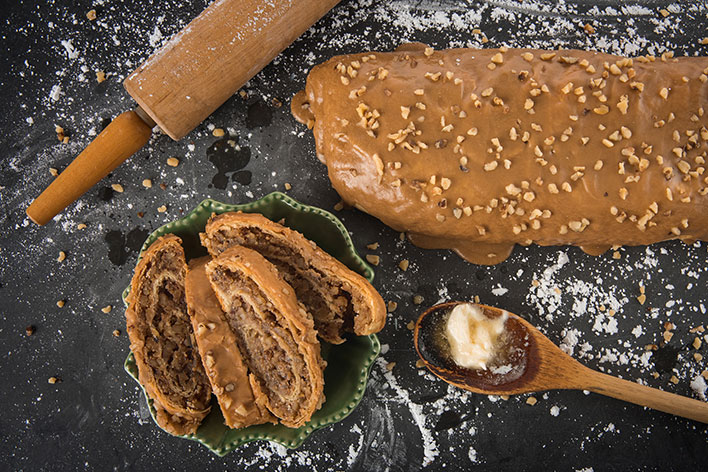 They're magically created with real butter, fresh eggs, and the highest quality walnuts. They're also made with absolutely no added preservatives or artificial ingredients, which is awesome and such a nice change from the artificial junk pushed on us during the holiday season.  It was really hard to do it, but I shared the Nut Roll with my family, and they loved it as much as I did.  In fact, my daughter thinks a slice of that mouth-watering nut roll should be her regular after-school snack.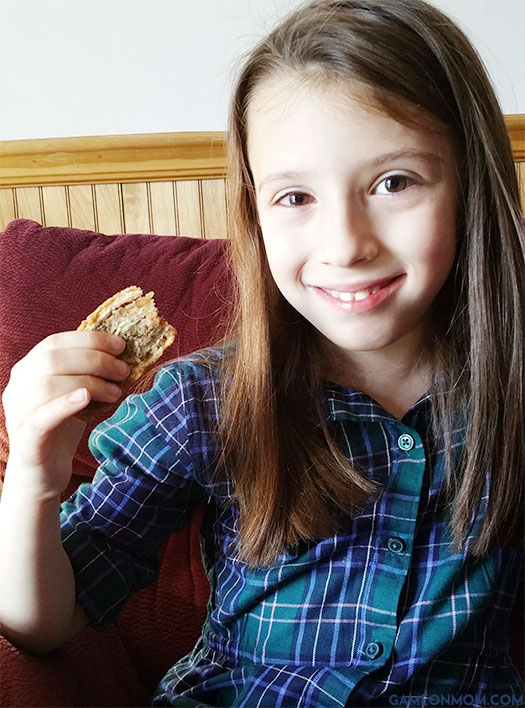 As for sharing: the benevolent part of me wants to point out that a Gingerbread House Gourmet Nut Roll would be the perfect addition to any holiday party. In fact, I plan on buying some for the events already on my calendar, as well as sending one to my husband's office party.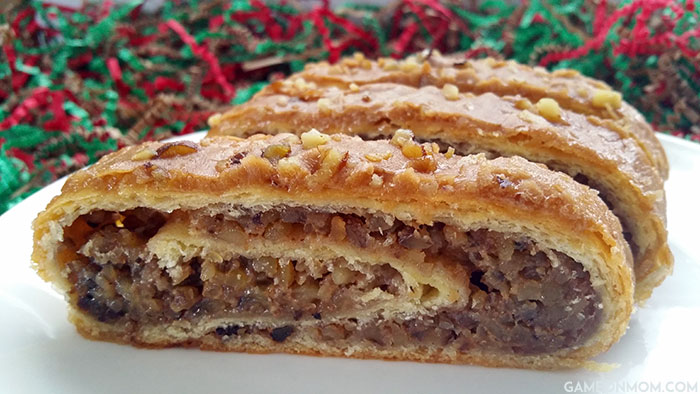 No matter where we take them, I know for a fact we won't have a single left over piece to bring home. The selfish part of me is pretty sad about that. They're just that good.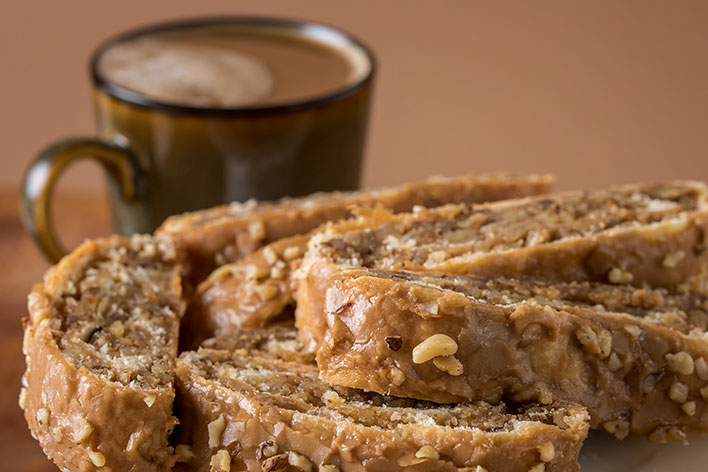 Have I piqued your interest? If you want to try The Gingerbread House's Gourmet Nut Roll, you're in luck:  Game On Mom readers can score 10% off their purchase with our special coupon code GOMGBH! This is the perfect time to take advantage of this deal and take care of some holiday shopping in advance, but trust me when I say you really don't need an excuse to buy one. Grab one just for yourself and savor every last morsel!  You can choose versions with or without a maple glaze, but I highly recommend that you go with the glaze. Also, they can be kept in the freezer for up to six months, so you can buy ahead for all those upcoming Spring holidays.
To purchase a Gingerbread House Gourmet Nut Roll for yourself or as a gift, go to www.gbhnutroll.com/shop.  Be sure to use promo code GOMGBH for 10% OFF!