It's Never Been Easier to Get Kids to Eat their Veggies
I received this product for free from Moms Meet to use and post my honest opinions.  Compensation for this post was provided and this page may contain affiliate links.
My kids are amazing eaters.  Really.  They eat fruits and nuts as snacks, and they always finish their vegetables at mealtimes.  I started early and put a lot of energy into making this happen, and I think the results speak for themselves.
If we stayed home all the time, we'd be set.  As relaxing and welcoming as that sounds, it's never going to happen.  We always seem to have some place to go, and that's when we get into trouble.  There isn't always time to prepare fresh fruit to go or measure out nuts, and restaurant vegetables are often less than appetizing–if they're offered to kids at all.  Do we just skip the healthy stuff when that happens?  No way.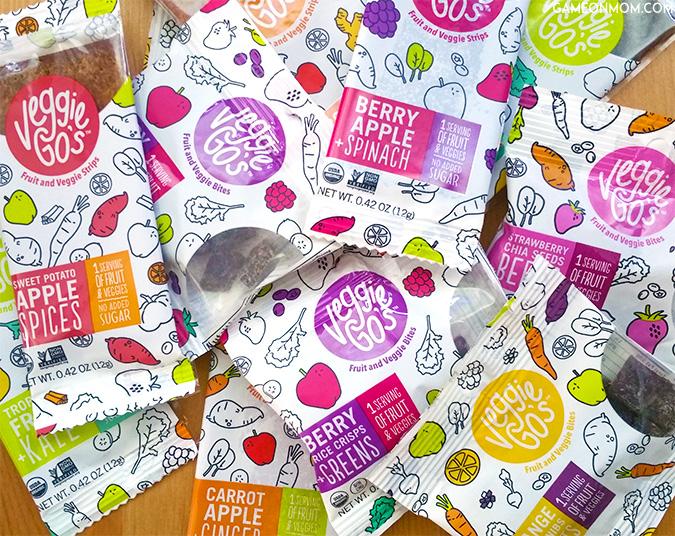 For those moments, I've come to depend on prepared snacks that help fill in nutritional gaps.  The hard part is finding something with good ingredients that still appeals to the kids' taste buds, but I've been able to find a few options that work really well.  The latest addition to our grab-n-go snack shelf are Veggie Gos, and they're just the kind of thing I'm looking for.
Veggie Gos were created by Lisa and John McHugh, two people who believe in real food.  It's what they eat, it's what they grow, and they want to help other people find real food options too.  They've lived and worked on organic farms throughout Europe and turned their experience and passion into a line of good-for-you snacks.
Veggie Gos are organic, gluten-free, and don't have any added sugar.  All the yummy flavor comes from the natural sweetness of the real foods used to make them. The best part is that each Veggie Gos snack provides one whole serving of fruits and vegetables.  They're the only brand that can say that!  This is definitely a treat you can feel good about serving your little ones, and I'd be lying if I said I didn't eat them myself.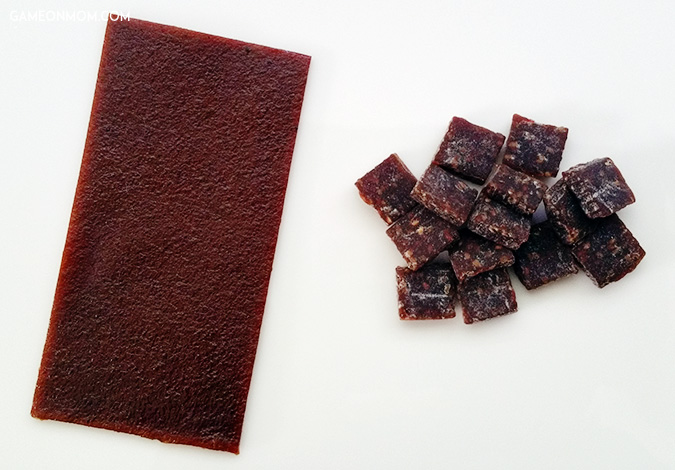 They come in strips and bites, and both are convenient snacking options that you can keep in your purse or throw in a lunch bag.  I have a little cooler that we take with us on outings, and I like to stash a few in there just in case.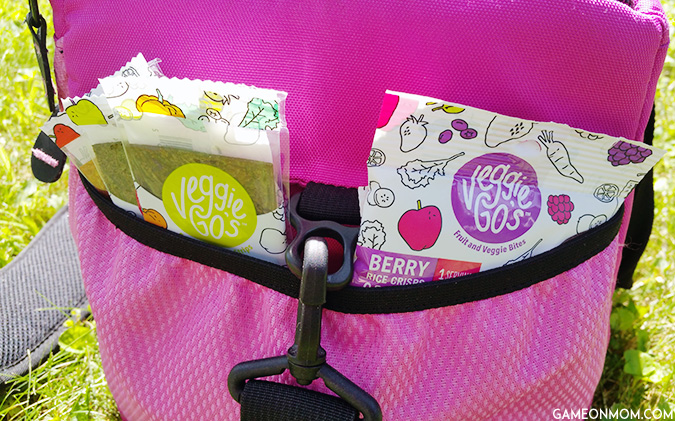 With simple, healthy ingredients, these are a no brainer, but Lisa and John really went above and beyond when they came up with their flavors.  The combinations are as interesting as they are delicious, and my kids love every single one.
Strips:
Berry, Apple, and Spinach
Sweet Potato, Apple, and Spices
Beet, Apple, and Cinnamon
Carrot, Apple, and Ginger
Tropical Fruit and Kale
Bites:
Strawberry, Chia, and Beets
Orange, Cocoa Nibs, and Carrots
Berry, Rice Crisps, and Greens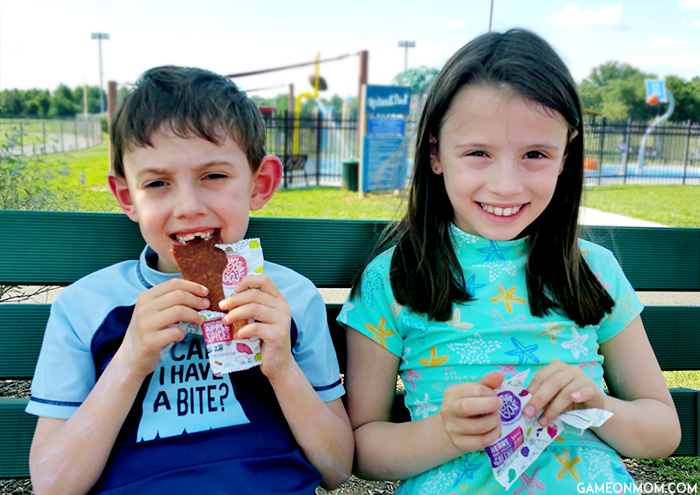 My son's favorite is the Carrot, Apple, and Ginger Strip, while my daughter goes nuts for the Berry, Rice Crisps, and Greens Bites, but they will both devour any and all of these snacks.  They ask for Veggie Gos by name, and I'm happy to oblige.  By keeping Veggie Gos on hand, I can be sure they get their fruits and veggies even when we're on-the-go.
Veggie-Gos Fruit & Veggie Snacks are available at most Whole Foods Markets, Sprouts Farmers Markets,
Amazon
, and
VeggieGos.com
.  Try their
store locator
to find a store close to you.