Win a Sea Buckthorn Wonder Pack for Mother's Day!
May is for mothers, and in early June, the new "Wonder Woman" movie is coming out.  Sounds like two good reasons to get ready for some adventure and major "woman power", right?!  To celebrate, SeabuckWonders is giving my readers a chance to win a SeabuckWonders Wonder Pack! 
This amazing health & beauty kit contains 4 products any woman can use for protection from the dangerous elements around her.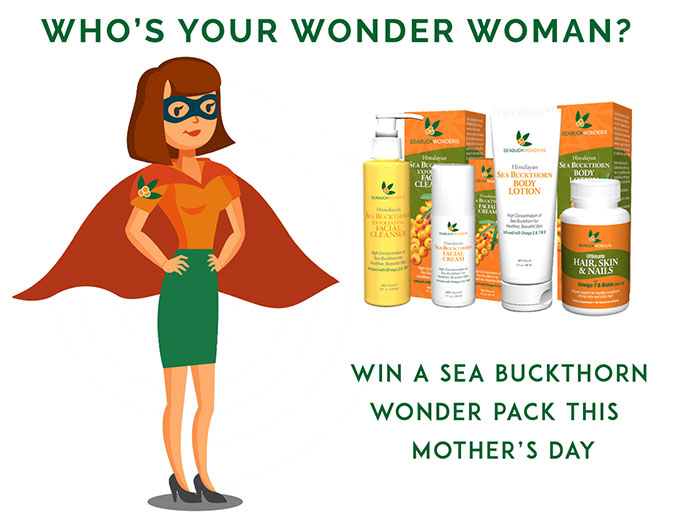 Fight the enemies of health and beauty with these 4 Weapons of Protection:
This amazing kit retails for $69.60!
About SeabuckWonders
SeabuckWonders was the first company to introduce sea buckthorn to United States consumers. Providing only Himalayan, USDA Certified Organic Sea Buckthorn berries for over 20 years. Consumers can depend on the highest quality sea buckthorn oils when choosing SeabuckWonders.
The SeabuckWonders Difference
What separates their products from other brands?  SeabuckWonders products contain the highest amount of sea buckthorn oil compared to competitors.  SeabuckWonders products are available at select retailers or online at:  http://www.seabuckwonders.com/products/ or on Amazon!
Connect with SBW on Facebook  |  Twitter  |  Instagram |  Pinterest
Enter via the Giveaway Tools form below.  Giveaway ends 5/15/17 and is open to US residents who are 18 and older.  Good luck!