The Cars 3 Road to the Races Tour is Bringing Life-Sized Fun to a City Near You, and It's Free!
Just over a month from now, Disney•Pixar's Cars 3 will be hitting theaters everywhere.  To gear up for the big event, we visited the NY installment of the Cars 3:  Road to the Races Tour!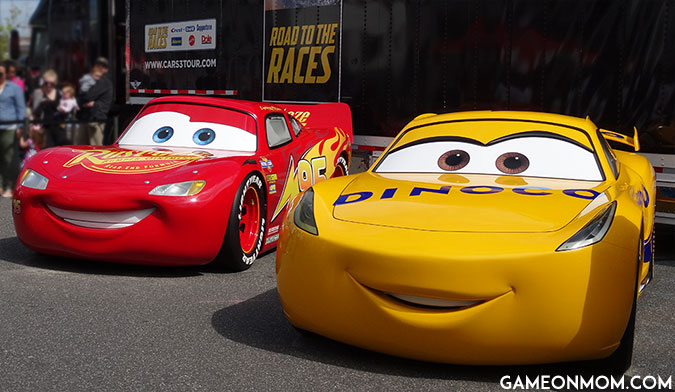 Road to the Races is a free and super fun event making pit stops across the country.   They've got a ton of activities for kids of all ages, and you even get a sneak peek of the movie.  If you're a fan of Lightning McQueen and his friends, you're not going want to miss this one.  Take a look at all the fun we had, and you'll see what I mean!
We started off with Alamo Rent A Car's street art booth where the kids helped color in a giant Cars mural.  They colored, they autographed, and they walked away with a pack of colored pencils to use at home.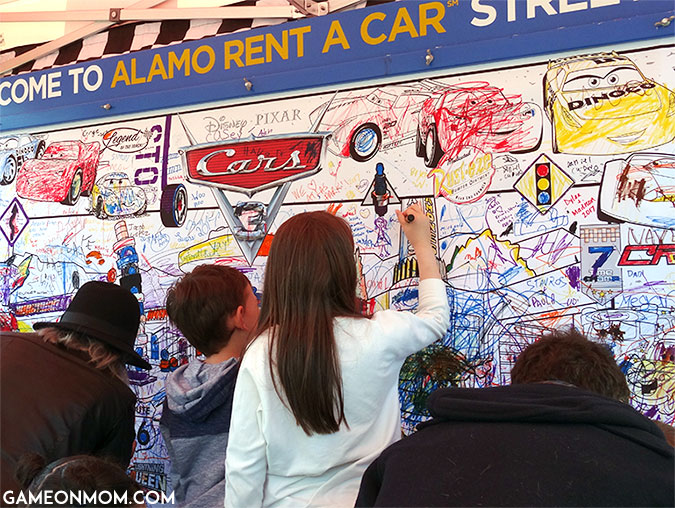 Over at the Coppertone booth, the kids not only had fun, but they picked up a new skill.  First they had their sunscreen touched up, and then they learned how to change a tire, which is something I can't even do.  Maybe I can cancel AAA now?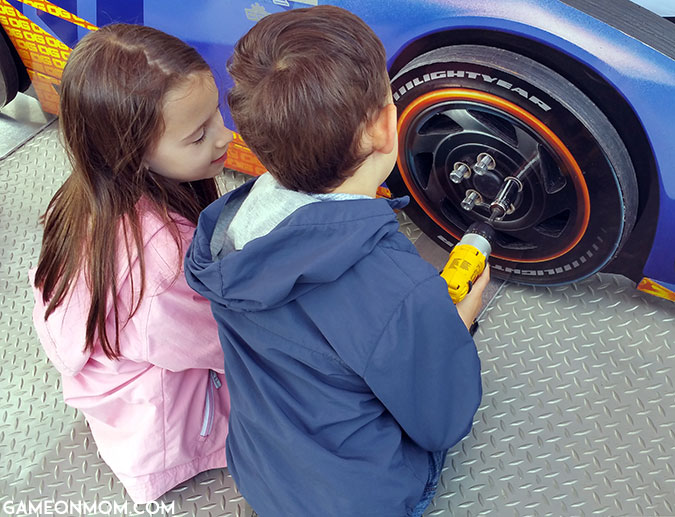 My son LOVES to race cars, so the Mattel booth was his favorite by far.  He would have spent the whole day there racing his sister if we had let him.  They also had old and new die cast cars on display.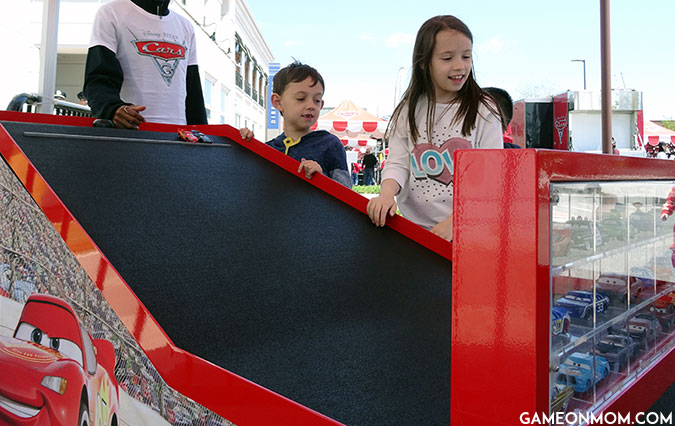 Crest and Oral-B brought some carnival style to the tour with a photo opp and spinner game.  I was hoping they'd win a Cars toothbrush, but they were much happier to have received the Cars temporary tattoos.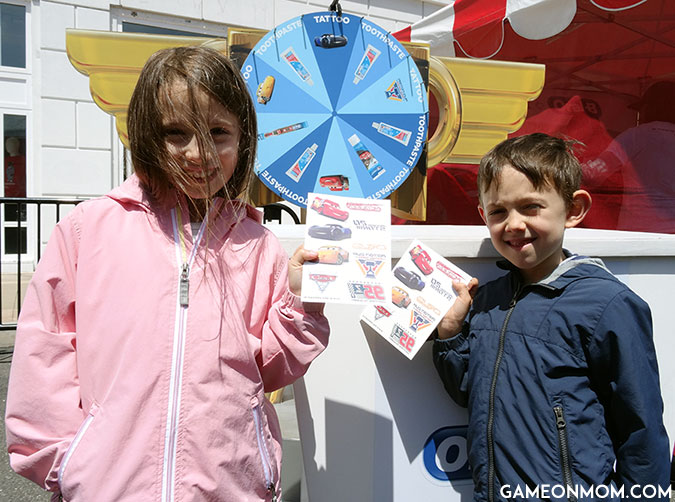 Dole also made an appearance and handed out some Cars 3-inspired recipes.  Samples weren't available at our location, but all or most of the other stops give you the opportunity to sample fruit and vegetable smoothies.
The kids were disappointed they didn't get to try the smoothies, but they quickly got over that once they realized they were going to pose for a picture with #95 himself.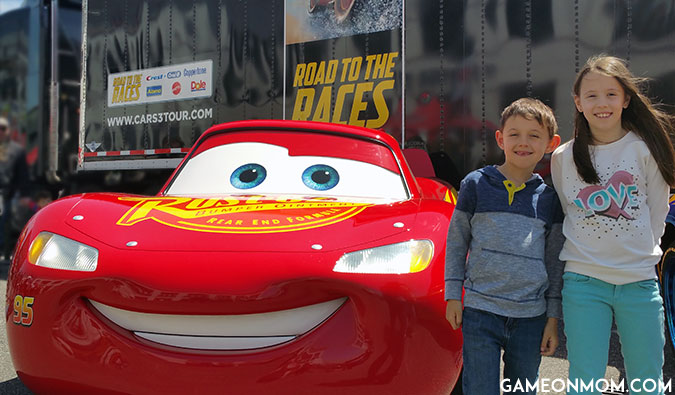 That would have been more than enough to make their days, but they also had their pictures taken with Cruz…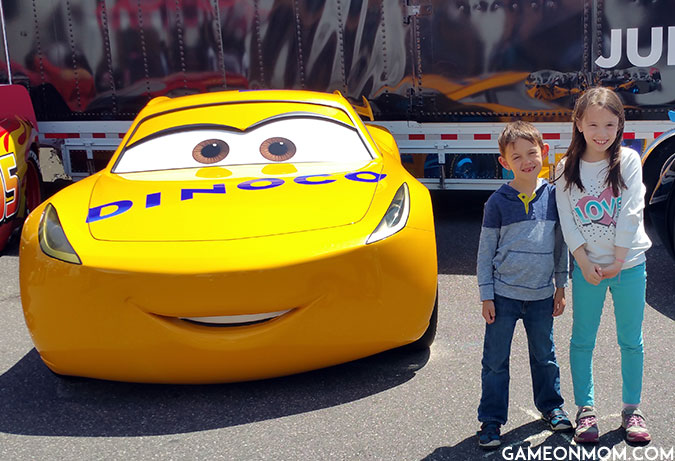 And the sleek next-gen racer Jackson Storm was there to celebrate too!
They were pretty much in heaven at this point, but there was one more thing to do, and this is the one that really knocked their socks off.  For our last activity, we headed to the Cinetransformer Mobile Movie Theater where we were shown behind-the-scenes footage AND a sneak peek of the movie that is exclusive to this event.  I wasn't allowed to take any pictures, and I won't spoil the surprise for you by describing it, but I will tell you that it was amazing.  My family was pretty excited about the movie before this, but now we're all just dying to see the whole thing.
Again, this event is not only heaps of fun, but is completely free and open to everyone, so there's no reason not to visit.  They've already been through some cities, but there are quite a few left on the schedule.  For a full list, hop over to CARS3tour.com.  (Make sure you scroll past the schedule for a chance to get priority entry.)  The Road to the Races nationwide tour wraps up in California with a visit to NASCAR at the Sonoma Raceway June 24-25, 2017, and the life-size character cars will also roll onto the red carpet for the Cars 3 world premiere on Saturday, June 10, 2017.