TODAY ONLY: Save 15% on Peanuts Apparel at Hanna Andersson!
Through my association with the Peanuts Brand Ambassador program, I was introduced to the Hanna Andersson brand by way of the most adorable backpack ever. I liked it so much that I quickly paid a visit to my local store so I could see what other fabulous things they might have, and I walked out with a bag full of clothes for the kids, including these super cute Peanuts pajamas: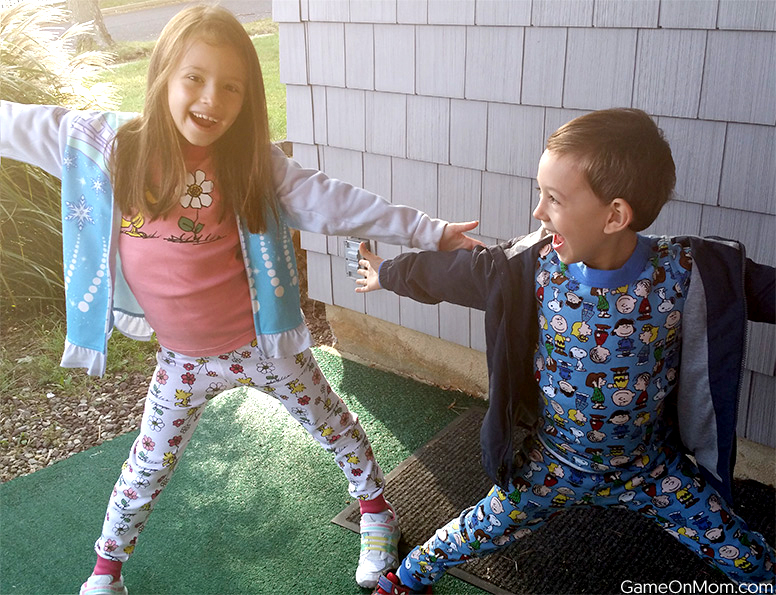 Two years later, and I'm still using my Peanuts backpack (yes…I might have stolen it from my son), and my kids are still wearing their Peanuts pajamas. In fact, my son just had a growth spurt, and even though they barely fit him anymore, he absolutely refuses to give them up.  What can I say?  The boy has good taste.
He likes the PJs because they're cute, comfy, and covered in his favorite characters.  I agree on all those points, but my favorite feature is that they're made of organic cotton.  I do my best to keep nasty chemicals away from my kids, so that's a huge selling point for me.  Plus, they're very high quality–they've been worn and washed something like a billion times (small exaggeration), and you can hardly tell.  Now that it's time to get new pajamas in sizes that actually fit them (they are growing up way too fast!), Hanna Andersson was the obvious choice.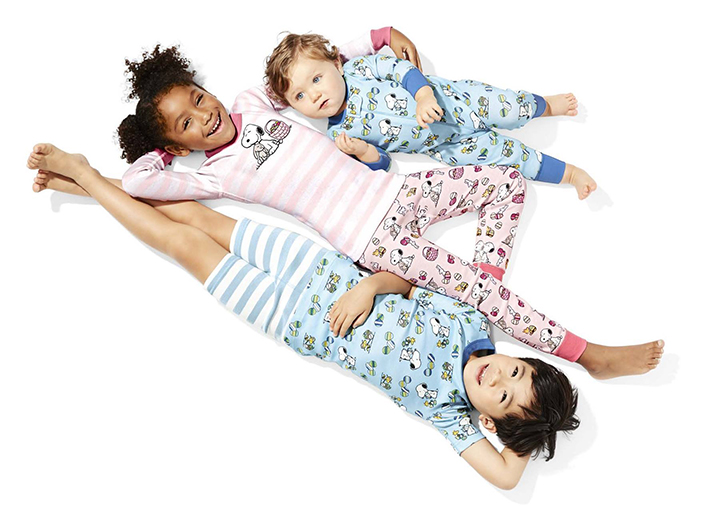 They've got some really fun new styles this year, and some of them are just perfect for Easter.  My kids always have more fun hunting for eggs on Easter morning when they're wearing special Easter pajamas.
If they offered these in adult sizes, you can bet my daughter and I would have matching Peanuts PJs.  (I'd live in them too.)  We'd be almost as cute as Snoopy and Belle are in these matching pajamas that Hanna Andersson created for the Denver debut of the Snoopy & Belle in Fashion exhibit.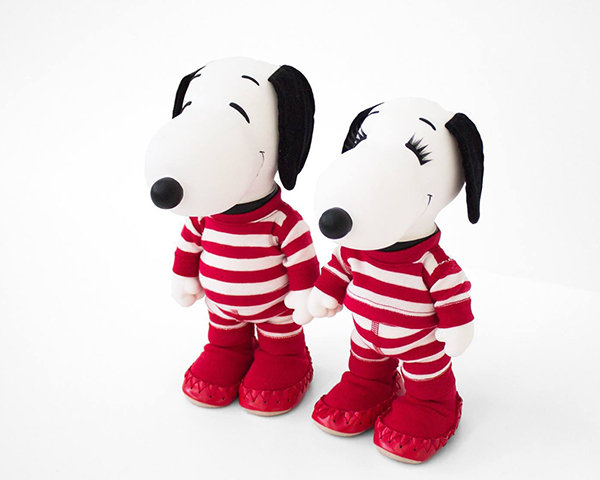 We're anxiously awaiting the arrival of our new Peanuts gear.  I'll update with pictures of the new stuff once it gets here, but I didn't want to wait to tell you about it and have you miss this amazing one-day-only discount!
Use the discount code PEANUTS to SAVE 15% off ALL merchandise at HannaAndersson.com–today, March 16th only!
Hanna Andersson has been offering quality apparel in designs that "let kids be kids" since 1983, and they've got a lot more than pajamas.  You'll find tops, sweatshirts, swimwear, and more for kids ages newborn to twelve.  Hop over to HannaAndersson.com and take a look.  Don't forget to use the promo code PEANUTS to save 15% today!