Fight Collagen Loss with mykind Organics Organic Plant Collagen Builder + Giveaway
As you might already know, collagen is the most abundant protein in our body.  It's in our bones, muscles, skin, and tendons, and it basically holds everything together.  As we age, collagen production declines, and because it's what gives our skin it's strength and structure, less collagen generally means more sagging and wrinkles.
Countless beauty products have been developed that claim to boost collagen and make your skin look younger and healthier, but they fall flat on their promises.  If you're lucky, what you end up with instead is a good (and probably very expensive) moisturizer.  Collagen molecules are simply too large to be absorbed by the skin, so topical application is not the way to go.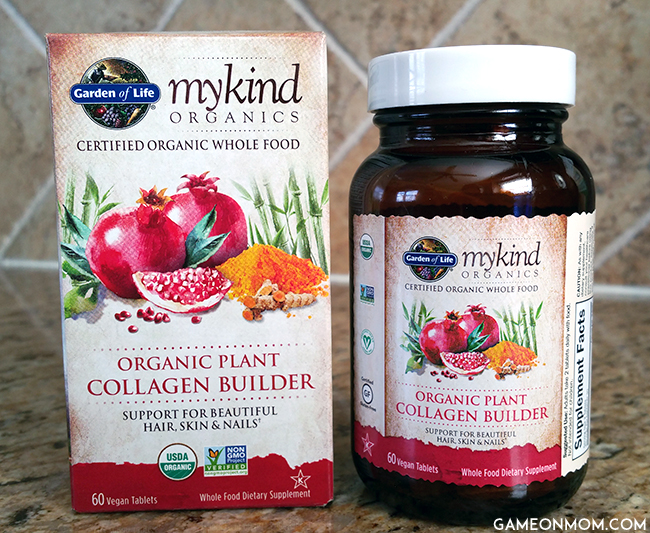 At this point, supplements might be the first solution that pops into your head.  You're on the right track, but you might be surprised to learn that whole collagen supplements aren't absorbed.  Like any other protein, collagen that you ingest gets broken down during the digestive process.  What's reassembled and put back into your bloodstream is not adequate to keep up with collagen loss.
Your best bet is to follow a diet full of healthy foods like dark, leafy greens and berries that will increase collagen production.  Bone broth will do the trick too, but if you're vegan, that one poses a bit of a problem.  The key is to get enough of the co-nutrients you need to build collagen.  We don't always get enough of them in our diets, and that's where supplements come in.  (I highly suggest cutting out the sugar too.)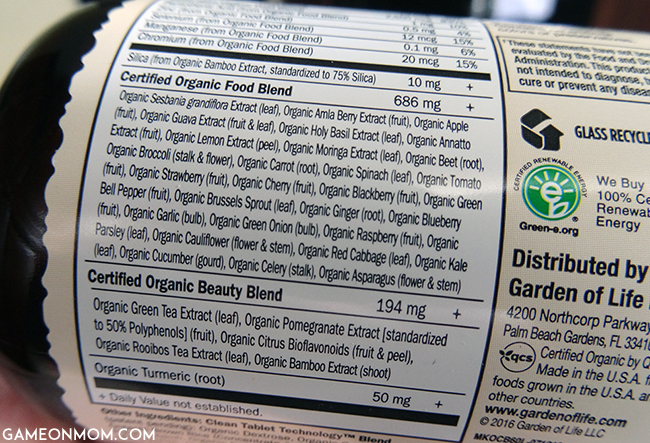 mykind Organics Organic Plant Collagen Builder is Certified USDA Organic, Non-GMO Project Verified, made only from organic plant foods, and can boost your body's own natural production of collagen.  Made from over 30 real, nutritious organic, family-farmed whole foods, their Organic Plant Collagen Builder helps restore not only collagen, but keratin and elastin as well.  That's a magical trio that will lead you down the path to beautiful hair, skin, and nails.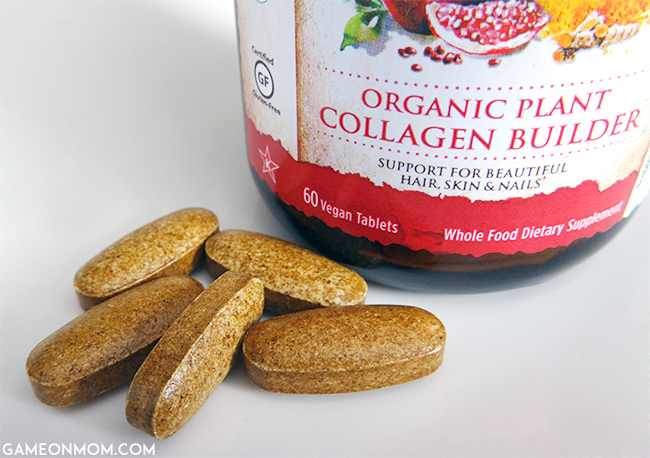 Don't give in to those lines and wrinkles that you see creeping up.  Fight back by getting your body all the nutrients it needs to maintain more youthful skin.  You can find this and other mykind products at stores like Whole Foods and Vitamin Shoppe.  I get mine at Vitacost because they usually have the best price, and they always have excellent customer service.
You could win a bottle of mykind Organics Organic Plant Collagen Builder from Garden of life.  Giveaway is open to US residents who are 18 and older.  Ends.  Good luck!