15 Fun Winter Crafts for Kids
How do you keep the kids busy when the weather causes them to be stuck indoors more than we'd all like?  In my home, we read, we play games, and we do puzzles, but what gets my kids most excited is a fantastic crafting project. If it keeps their minds off of electronics, then I'm all for it.
I've put together a list of some of my favorite, relatively easy winter crafts for kids so you can all have as much fun as we're having during the cold weather.  The kids will love these, and if you choose to use some of their crafts as winter decorations, they'll be really proud too.  Keep warm and enjoy!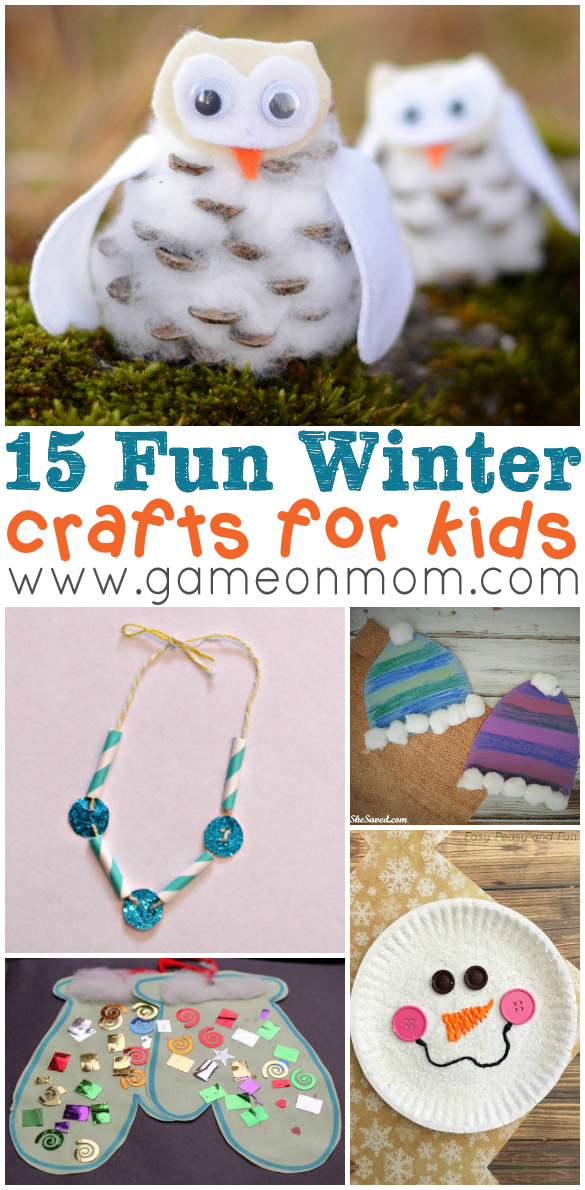 Just click through each link for details and more pictures:
1. Tin Can Snowman Craft
2. Repurposed Crayons
3. Paper Plate Snowman Craft
4. DIY Ballerina Balloon Snowman Garland
5. DIY Sparkle Playdough
6. Winter Hat Craft for Kids
7. Tissue Paper by Number Winter Scene
8. Science for Kids: Insect Hotel
9. Winter Mittens Craft
10. How-to Craft a Toilet Paper Roll Snowman
11. I for Igloo Craft
12. Frozen Winter Inspired Kid's Necklace Craft
13. DIY Magic Trick Christmas Card
14. How to Make Homemade Playdoh
15. Pinecone Winter Owls Craft
I'd love to hear which project is your favorite!