Fall Football Recipe: Baked Spinach and Artichoke Dip with Greek Yogurt
There are plenty of things I love about Fall: cooler air, pretty leaves, pumpkins, the usual. But one thing I love above all is football, especially college football.  I absolutely love game day.  I don my team's jersey and colors from head to toe, warm up my vocal chords for our songs and chants, and hang out with my other football loving friends for the day. It's a good time.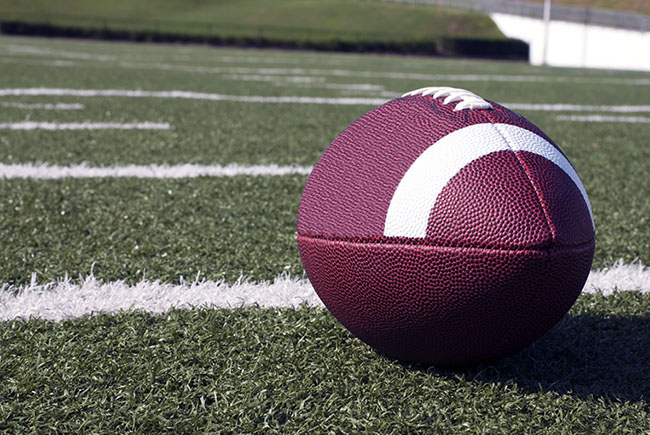 My favorite part, aside from the game itself, is the tailgating. Spending time with good friends and good food is awesome any time of year, but it's especially fun when you're surrounded by hundreds of like-minded fans.  In fact, even if we don't have game tickets we enjoy going to the stadium or campus to tailgate with friends and watch the games on portable devices.
That said, tailgating food is flexible and doesn't have to be done at a game or with tons of other people. You and your family and friends can easily have a tailgating party at home while you watch the game from the comfort of your own couch.  No matter where you decide to root for your team, you can consider BJ's Wholesale Club your defensive line because they have you covered! That was my sad attempt at football humor. I apologize.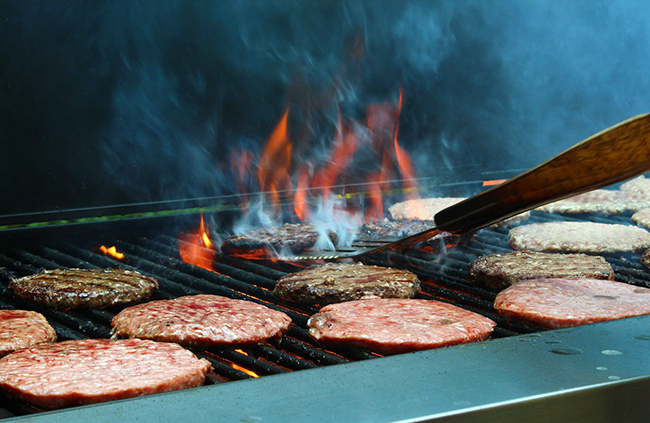 BJ's Wholesale Club recently conducted a survey of 1,001 tailgaters from 15 states on the East Coast to learn about their favorite game day foods. As you might have guessed, one of the most popular choices is chicken (wings, to be exact). As for sandwiches, burgers were the obvious winner with 49% of people listing them as their favorite, but pulled pork sandwiches and hot dogs also made a strong showing. Potato salad and pasta salad make frequent appearances, and tailgaters love dips, from French onion to salsa to guacamole.
No matter what foods you'd like to serve at your next tailgate, you can grab everything you need at BJ's. They have a huge selection of ingredients to make your goodies from scratch, high quality meats and veggies, and fun pre-made platters that are delicious, quick, and easy to serve with dips.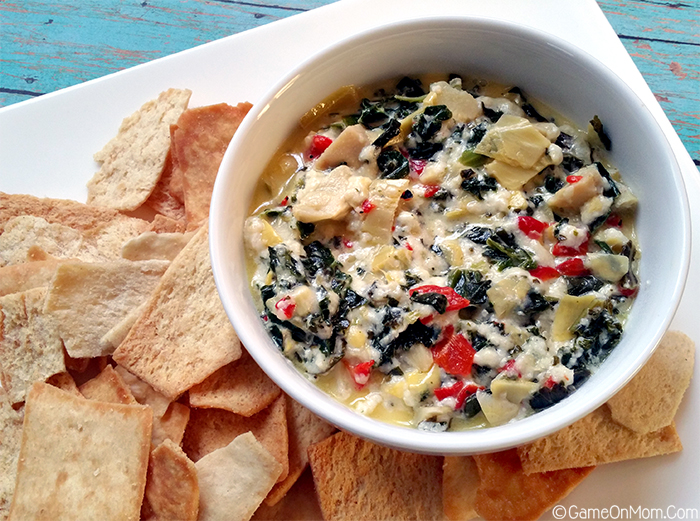 Speaking of dips, I have a recipe to share with you! One of our favorite tailgating treats is this Baked Spinach and Artichoke Dip. Most versions of this dip include a lot of mayonnaise, but our version is a bit healthier: it uses Greek yogurt instead. There are plenty of fattening goodies to be had on game day, so I love being able to offer something with a healthier twist. We serve this dip with toasted pita bread wedges or pita chips.
Check out this short video to see how easy it is to make:
Baked Spinach and Artichoke Dip with Greek Yogurt
Author:
Chef Glenn Lyman – BJ's Wholesale Club Cooking Ambassador
Ingredients
1 and ½ cups of Wellsley Farms Marinated Artichoke Hearts, drained and roughly chopped
1 and ½ cup of package frozen Wellsley Farms Spinach and Kale blend, thawed and drained (squeezed)
8 ounces of Wellsley Farms Organic Greek Plain Yogurt
2 cups shredded mozzarella cheese
¼ cup grated parmesan cheese
¼ cup chopped green onion
1 clove garlic, minced
2 tablespoons chopped Wellsley Farms Imported Roasted Red Peppers
Kosher salt and pepper
Pita bread
Instructions
Preheat oven to 350 degrees.
Add all the ingredients to a large mixing bowl and season to taste with kosher salt and pepper. Pour mixture into 1 ½ quart ovenproof container.
Bake at for 25-30 minutes or until hot and bubbly. Serve with toasted pita bread wedges or pita chips.
Trust me, this dip is delicious and is always a big hit with the crowd. I think you'll definitely want to give it a try!
BJ's also has all your non-food tailgating needs covered. You'll want paper goods, trash bags, a cooler with ice, and maybe even some sunscreen, all of which can be found at BJ's low prices. And good news for football season: BJ's Wholesale Club is offering a free 90-day trial membership now through December 31st. All you have to do is print this coupon and visit your local BJ's club to activate your free trial.
To learn more about BJ's Wholesale Club, visit BJs.com.  You can also sign up for exclusive content on Facebook and Twitter.