Do You Know Where Your Donations Are Going?
There is a common vein in most people that draws them toward wanting to help others in their time of need.  When tragedy happens, people want to give whatever they can to help fellow humans when they can.  The same goes for long-standing tragedies such as overwhelming poverty, disease, famine, and water shortages around the world.  In their hurry to help people, many will give their money to the first organization they find that purports to support that cause.  The bad thing, however, is that these organizations can sometimes be completely unaffiliated with the cause they say they represent.  This is a sad truth of the world that requires donors to look into the background of each charity they consider supporting.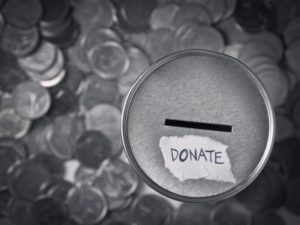 Image courtesy of winond / FreeDigitalPhotos.net
First, it's important to find out if the charity has a long-standing history of working within that cause.  For example, does it have a long history of providing relief like the UNICEF charity or has it only recently been started?  Of course, there are many charities that are relatively new and that don't have the history of UNICEF.  The fact that they're new doesn't necessarily mean that they are not worthwhile.  It just means that donors should take an extra layer of precaution and do some research on the charity before giving any money away.
Next, it's also very important to know where the money is going to be going once it's given.  Of course, most charities will openly tell you where the money will be spent but they may not be so forthcoming about "where" it's going to be spent.  This isn't because they're trying to hide something.  It's because they may have many different operations going on at any one time, making it difficult to always say outright what the money is going toward.  However, most reasonable charities are more than willing to accommodate a request from a donor to know where his or her money is going.
It's important for people to be willing to help each other out when times get tough.  While this is true, it's also important for people to realize that not all charities are the same.  Some people are more than willing to create a fake charity to take advantage of national sympathies and bilk people out of their hard-earned money.  Taking some time to thoroughly research a charity before giving it money is the safest route to take.
Do you have a favorite charity?