Crochet Hair: An Easy to Maintain and Protective Hairstyle Option
This is a sponsored post.  All opinions are my own.
Remember crochet braids from way back in the '90s?  They've come back in style, and for good reason.  They're relatively easy to do, easy to maintain, inexpensive, and there are countless color, length, and texture options.
How does it work?  Synthetic hair extensions are basically crocheted to your natural hair with a hook, and voila!  You've got an amazing style that actually protects your natural hair.  Plus, crochet braids themselves have never looked more natural than they do today.  In fact, it can often be difficult to tell them apart from real hair.
I'll show you some crochet hair choices from Divatress so you can see just what I mean.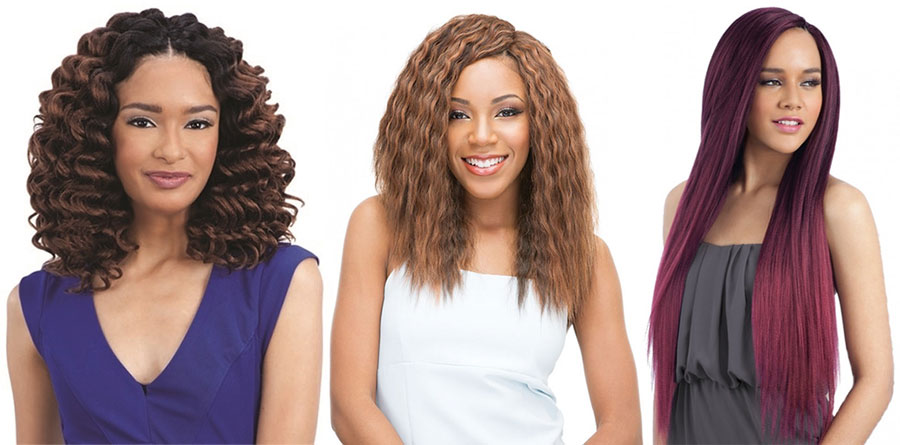 Lovely, don't you think?  And these are just a few of the different looks you can try out–there are so many more.  Go with straight, wavy, braided, or tightly curled.  If you can manage to pick just one, then you get to experiment with colors too!

Stick with something basic like medium or dark brown or go darker with an off or jet black.  Lighten the mood with a platinum or strawberry blonde or light auburn.  If you're feeling more colorful, give burgundy or black cherry a try–maybe even purple.
No matter the mood or the occasion, there's an option out there for you.  These aren't just for professional stylists either.  Divatress wants every woman to look and feel their best.  With a huge variety of styles perfect for any busy person, whether a student or stay-at-home mom, fabulousness is just a few clicks away.  You can have a beautiful, low-maintenance style without putting all of that stress on your own hair or investing hours every day.  Have fun with it!