Stocking Stuffers for Kids – 2017 Edition
Of all the different kinds of things I have to shop for during the holiday season, I'd say stocking stuffers are my favorite.  Maybe it's because somehow small things are always cuter, or maybe it's because my kids' eyes seem to light up a little extra when they see a full stocking waiting for them on Christmas morning.   They can't wait to turn that stocking upside down and see what exciting goodies tumble out, and I love that I get to be the person who makes that magic happen for them.  In case you need some inspiration on what to fill your stockings with, let me share what I'm putting in ours this year.
Orb Braini Putti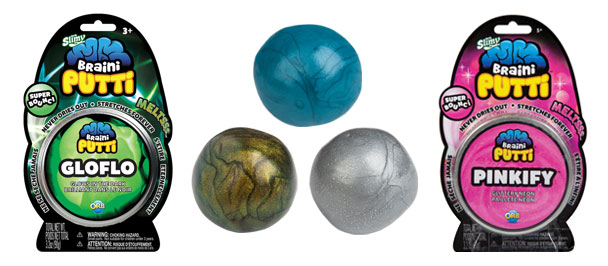 Brain Putti is NOT your ordinary putty.  It snaps and it also transfers images like the putty I played with as a child, but this one goes above and beyond all that.  Braini Putti is super stretchy, bounces higher than any other putty, and it will slowly melt over objects for a unique play experience.  There are a variety of versions available; some are glittery, some change color, and some even glow in the dark.  It will never dry out, so your kids will be able to play with it again and again.  Bonus:  Braini Putti is gluten-free and pthalate-free.
Spinzipz and Spinbladez from Zing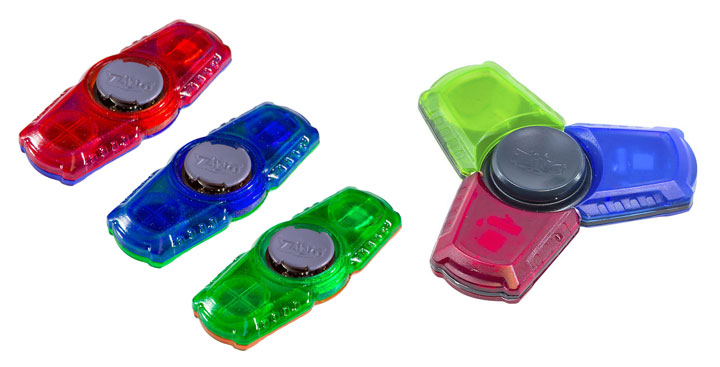 The fidget fad is still happening–just ask my kids.  Whether your child is hoping to get his first or add to an already established collection of spinners, don't settle for the plain, junky ones you can get almost anywhere these days.  With Spinzipz (two-point spinners) and Spinbladez (three points), Zing has raised the bar on the fidget spinner game.  The first notable difference is that they're made of higher quality materials, which makes them more durable than the more common variety, but they're also more fun.   Why?  Two reasons.  They come in different colors that light up, which is cool enough all by itself, but they're also stackable!  A special pin is used to link the spinners together, so you can create all sorts of spinner/color combinations.  I haven't come across any spinners that can do that, and it really makes for a more interesting fidget experience.
Buy Spinbladez:  Amazon | Toys R US
Mash'Ems and Fash'Ems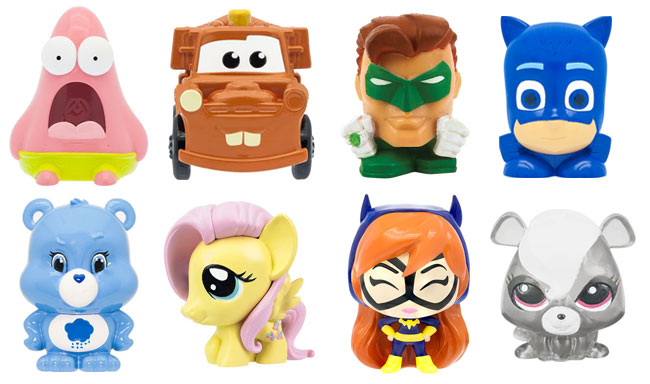 You've heard me talk about these before, but my kids have so much fun with them that I just had to include them again.  What are they exactly?  They're squishy, stretchy toys that my own kids love to collect.  Mash'Ems are aimed at boys and come in all sorts of character options, like SpongeBob, Paw Patrol, Pac-Man, Justice League, and Avengers to name just a few.  Fash'Ems feature favorite girl brands, including My Little Pony, Care Bears, DC SuperHero Girls, and more.  Both my son and my daughter enjoy both lines, and you'll find them twisting, squishing, and playing with them almost every day.  Kids can keep track of their collections, create wish lists, and learn more about all of the characters with the free Official Collectors Guide and Checklist app (available for iOS and Android).   Both Mash'Ems and Fash'Ems come in blind capsules–and you know how kids love the surprise of "blind" things!  The small size, the element of surprise, and the overall fun really make these the perfect stocking stuffer for kids. (BTW, I saw a 6-pack assortment at BJ's for only $9.99!)
Buy Mash'Ems:  Amazon | Walmart
Buy Fash'Ems:  Amazon | Walmart
Abatons Animals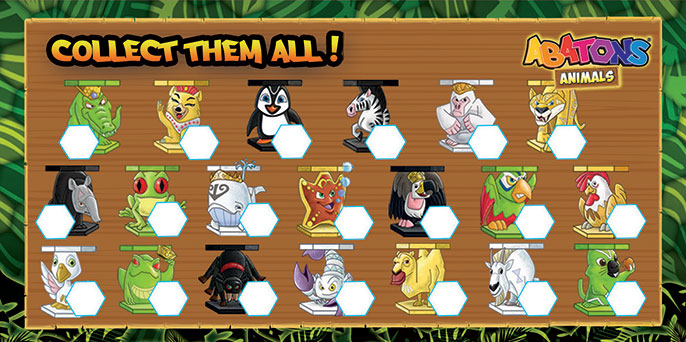 Abatons Animals is a line of collectible toys that is creating a roar in the toy space. Based on animal species from around the world, Series 1 is home to 20 characters including Salima the Camel, Kirvi the Tazmanian Devil, and Suttu the Scorpion. Every blind pack contains the necessary pieces for kids to build their collection and play six mini-games.  Added features of these hexagonal shaped collectibles revolve around their unique backstories. Each clan lives in a specific world based on its natural environment including the lush jungle, vast ocean, dry desert, and snowy mountain peaks. Look out for  rare and ultra rare variations of characters that are gold plated and transparent!
To buy Abatons Animals, look in the trading card and collectibles section at the front of all Target stores.
Popcake Surprise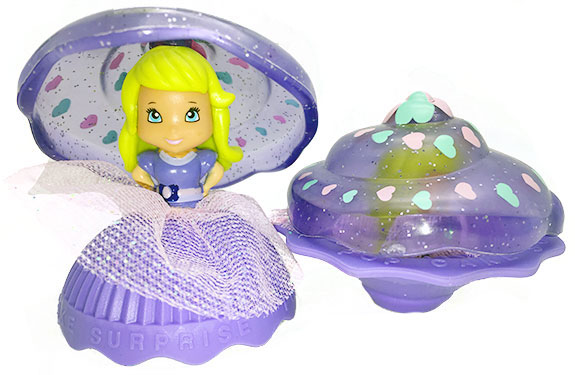 Inspired by desserts, Popcake Surprise is an adorable new collectible that pops open to reveal a beautiful surprise! Push down on the sides of the colorful base to pop open a charming,
surprise character.  Not only are they pretty, but they smell delicious too, and with 36 lovable characters to collect, the popping surprise is only half the fun.  Little girls will want to collect them all and pop them over and over again!
Keep your eye out for Popcake Surprise in stores where you find other blind bag kinds of toys.
Mayka Toy Block Tape

The ORIGINAL Mayka Toy Block Tape instantly transforms virtually any surface into a base for toy building blocks, figures, and accessories. So discard those boring old toy block base plates and take your building and creativity to new heights! Mayka Tape is 100% compatible with Lego, Mega Bloks, Kreo, and all other leading toy block brands. Only your imagination can stop you! Super-flexible so you can build around corners, up walls, and on all your favorite objects. Snip a length of Mayka Tape and mount cannons onto the hull of your pirate ship! Build planets and rocket ships off your ceiling, or race that police car right up the wall! Each roll has 6.5ft of high-grade, reusable, adhesive tape that can turn any surface into a toy brick base plate. Mayka Tape from ZURU is the ORIGINAL Toy Block Tape, launched on Indiegogo as Nimuno Loops by Chrome Cherry Design Studios. It's made from premium, non-toxic silicone that's non-marking.  Available in 9 colors.
Rubik's Mini Cube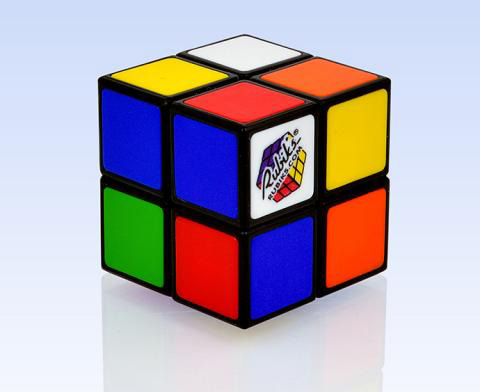 This 2×2 version of the original Rubik's Cube features tough tiles where the traditional stickers have been replaced with plastic to eliminate fading, peeling, or cheating.  Don't let the fact that it only has 4 faces on each side fool you–it's still a challenge.  It's smaller size makes it easy to slip into any bag or stocking!