Remote Control Machines: Construction Vehicles + Giveaway
Looking for a toy that will challenge your kids while still entertaining them?  I've got just the thing.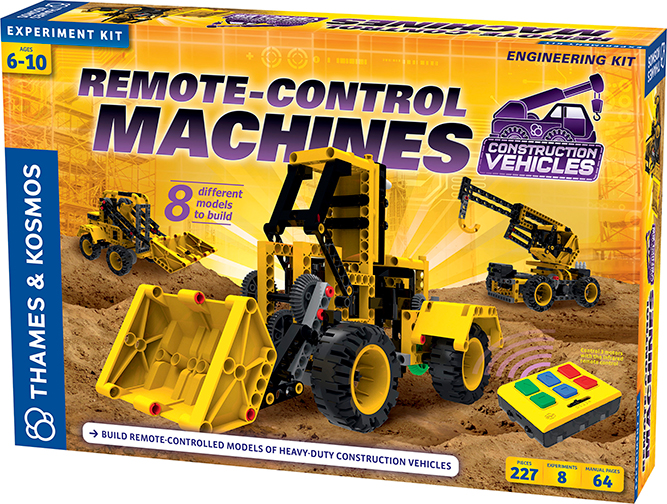 Thames & Kosmos has an amazing line of Remote Control Machines, and today we're going to discuss their Construction Vehicles.   Aimed at 6-10 year olds, the 227-piece set allows them to build 8 models of realistic heavy-duty construction vehicles.  If you think that sounds like a daunting task for young kids, let me assure you that the illustrated, full-color, step-by-step instruction manual will make it all possible.  The manual is really quite detailed, and it also includes a checklist of parts, safety information, and general tips and tricks for assembling and using the models.  I will be honest, however, and tell you that kids on the lower end of the age range will likely require some additional help from their parents.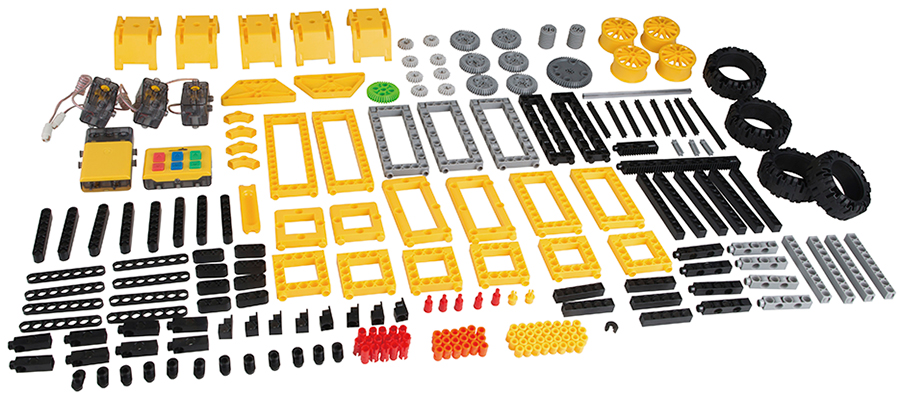 Whether they have assistance from you or they tackle the job all on their own, they're going to learn so much as they build a Bulldozer, Backhoe, Dump Truck, Crane, Skid-Steer Loader, Road Grader, Forklift, and Concrete Mixer.  The instruction manual almost doubles as a short construction vehicle encyclopedia.  It delves into how the real-life versions of these machines work, and discusses concepts from levers and pulleys to force and torque.  By the time they're done with this kit, your child will know more about physics than you do.
The whole assembly process is fascinating and a great learning experience all on its own, but just wait until they've completed a model.  Your child will be in awe as she watches something she created come to life.  How?  With this easy-to-use remote control.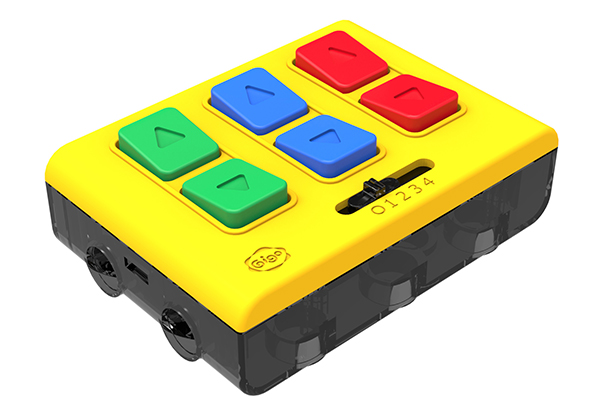 Using the included remote, you can drive the vehicles around on the floor, and you can also make their work tools move.  The bulldozer has a blade that can be raised and lowered, the dump truck has dump bed that will empty it's contents, and the mixing drum on the cement mixer actually rotates.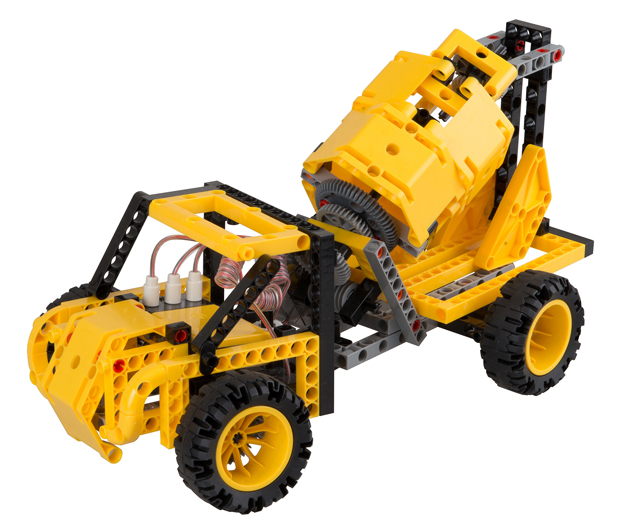 Another thing about that marvelous manual:  each set of instructions includes an experiment.  For example, once you've built the crane and mastered moving the crane arm up and down, the experiment gives you tasks to perform that will demonstrate how the machines put the concepts you've learned into action.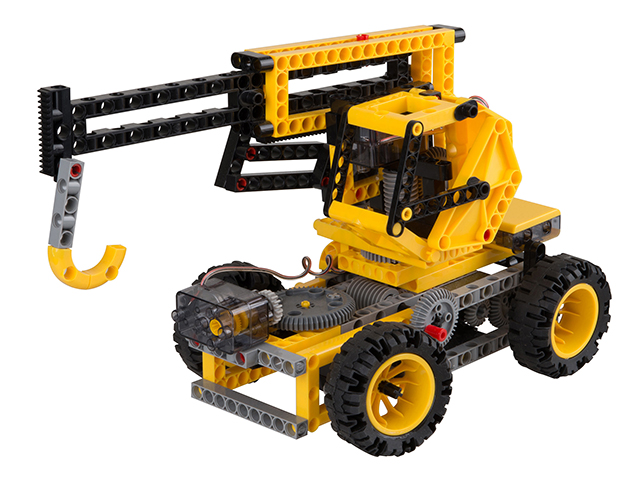 With Remote Control Machines, kids get a really interesting, hands-on play experience.  And they won't just build and play, they'll build and play and learn so much along the way.  This one is just dripping with STEM-my goodness!  It also teaches little ones how to follow directions and follow through on a project.  That's never a bad thing.
Bonus:  Instructions for building two additional models (a reach forklift and a wheel tractor-scraper) are available online!
Visit Thames & Kosmos to learn more about this and their other Science Kits.  You can purchase the Construction Vehicles Kit on Amazon.com and get it in time for Christmas.
Enter to win a Thames & Kosmos Remote Control Machines: Construction Vehicles Kit!  Giveaway is open to US residents who are 18 and older.  Ends 1/1/17.  Good luck!