Protect Your Eyes in Style with Prescription Sunglasses from Visionworks
Happy almost-New Year!  Here we are again, in the final stretch. It's that special time when we pause to reflect on our lives and the past year, and begin looking forward to a fresh start and positive changes.
At least that's the idea. I tend to just get stressed out and end up making resolutions that I don't keep. I have an endless list of changes I've wanted to make in Januarys past, but many of them don't come to fruition. That diet? Cheated. Keeping the house cleaner? There's clutter. Cutting out caffeine? Just finished my coffee.
That said, there's one resolution I made years ago, and I haven't failed to keep it going: taking care of my eyes.
I got my first pair of glasses when I was 12 years old, and that wasn't fun for me as a self-conscious preteen. These days, glasses are trendy, but not so much in the early 90s. Because I was embarrassed to wear them, I just didn't. This went on for years, but eventually things took a turn. I finally realized I was doing myself a disservice and I was needlessly suffering headaches and tired eyes. Also, I was setting myself up for some serious crow's feet, which just isn't okay. From that point on, I started wearing glasses or contacts daily, and I got my first pair of prescription sunglasses, which totally changed my life.
I have always been a huge fan of sunglasses, because they're fashionable and, you know, they protect your eyes. Even when I would keep my glasses at the back of a dresser drawer, I was eager to wear sunglasses every time I left the house. When I started wearing my glasses regularly, it frustrated me to have to skip sunglasses and deal with the bright sun. I don't know why it took me so long to realize that prescription sunglasses were a thing, but when I did, I was 100% on board and bought my first pair.

I also recently received a pair of sunglasses to review from Visionworks, a company that also does prescription sunglasses, eyeglasses, and contact lenses. If you've visited Visionworks, you've probably seen their commercials or storefronts – they're the third largest retail optical chain in the US, and have over 700 locations. I can almost guarantee there's a store near you! Visionworks also offers eye exams, and they have glasses to fit any budget. In fact, they often run BOGO and percent-off sales that can't be beat.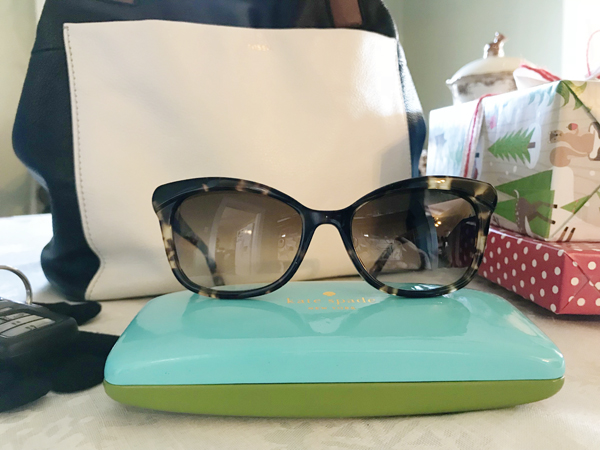 The glasses Visionworks provided were these gorgeous Kate Spade sunglasses, and I am in love with them.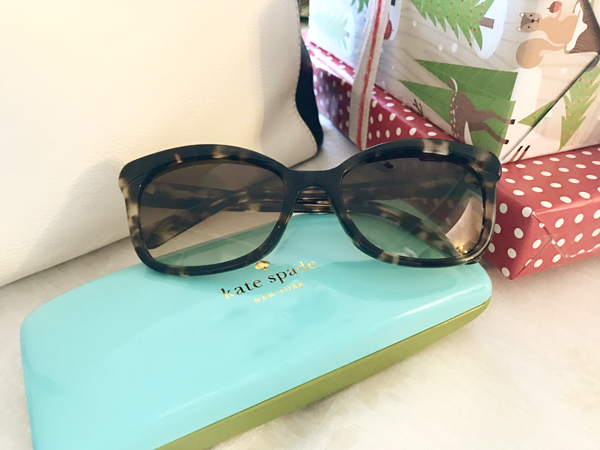 Just look at that vintage style frame! They fit my style perfectly.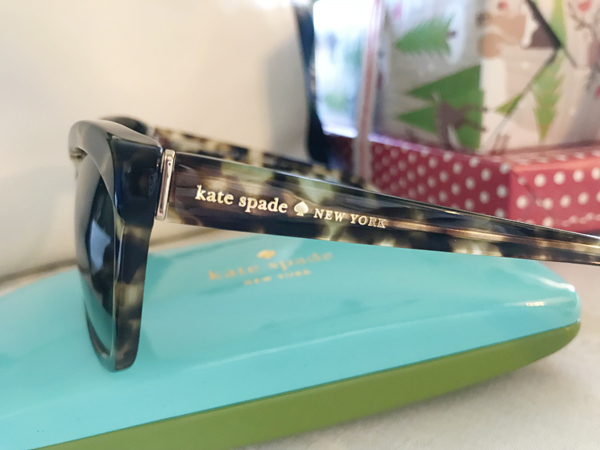 Visionworks has many brands available, from value frames to all the designer brands you'd expect to see at even the most posh retailer.  There's really something for everyone!
Visionworks also makes it super easy to get started with new glasses. You can schedule an eye exam straight from their website, and each time I've looked I've seen several appointments available on that same day. It couldn't be more convenient! They also accept any valid prescription, so even if you've had your eye exam somewhere else, you can still shop for your frames or contacts at a Visionworks store.
I'm due for an exam and new glasses in a few months, and I am definitely visiting Visionworks. Maybe I'll see you there?
To learn more and stay up to date on promotions and sales, visit Visionworks.com and follow them on Facebook, Twitter, and Instagram.