The New Liberty Science Center Planetarium is the Largest in the Western Hemisphere + Giveaway
My family and I already considered ourselves pretty lucky to be within driving distance of the Liberty Science Center and their amazing, interactive exhibits, but now we're even more excited about it.  On December 9th, the LSC opened the largest and most technically advanced planetarium in the Western Hemisphere!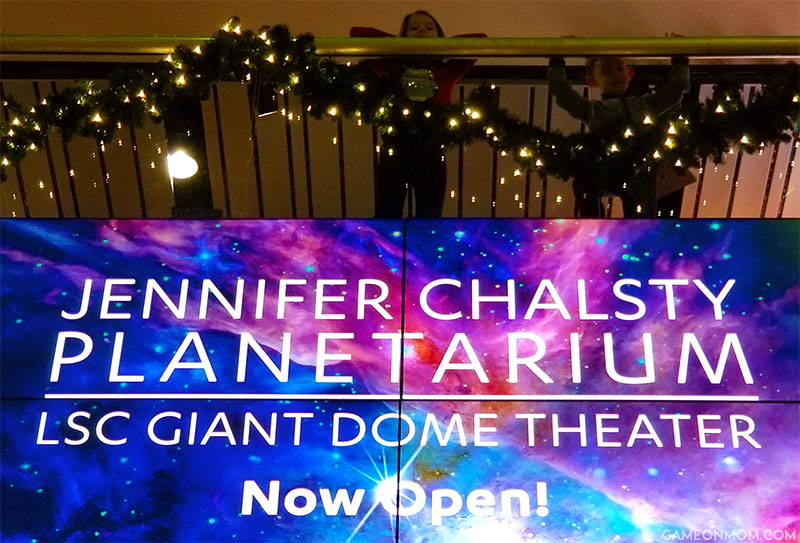 It really is HUGE!  Its diameter is almost twice as long as a bowling alley, and its screen is taller than four giraffes.  The domed screen is made up of 588 panels with a surface area that's roughly equivalent to the size of a four-bedroom, two-bathroom home.  The 10-projector system features 8K resolution and produces trillions of individual colors for a visually stunning experience that will make you feel like you're really traveling through space.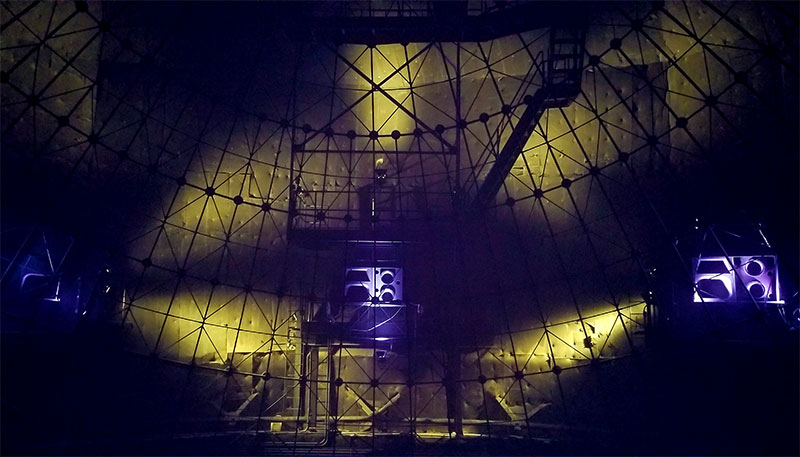 The new Jennifer Chalsty Planetarium is a spectacle that needs to be seen to be fully appreciated.  The two shows we caught demonstrated the state-of-the-art technology beautifully.  We first saw Wonders of the Universe, during which a live guide took us on a 45-minute tour of space and the planets.  Next we watched To Worlds Beyond:  Journey Through the Solar System + Live Show.  You can get a peek of that one below:
I would have been content to sit there for the rest of the day to watch their other fascinating shows, but during a trip to the restrooms, my kids spotted something they just had to check out more closely.
Through January 1st, there's a Cosmic Celebration going on!  Aspiring scientists of all ages can enjoy unique, space-focused activities, like feeling the texture of moon dust, cooking up a comet, and getting dizzy learning about rotational mechanics.
My daughter was determined to master the Space Gloves and prove she could work in space and perform tasks like a real astronaut.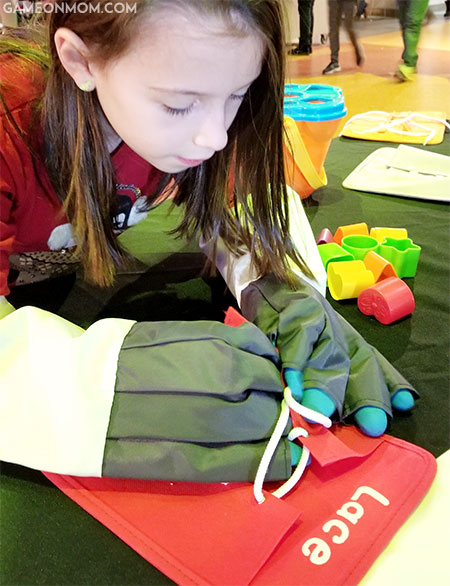 My son loved learning how to master the telescope in a game of space-style I Spy.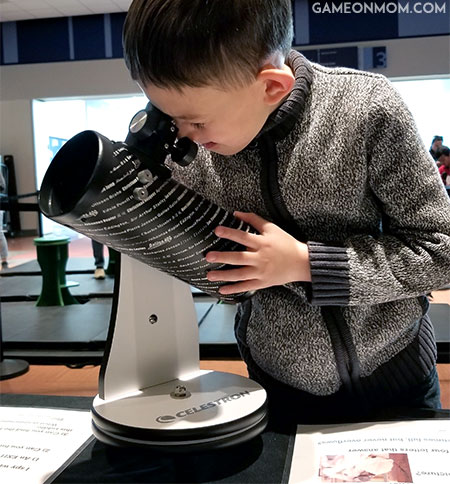 The Liberty Science Center never fails to impress us!  It's a year-round family favorite for sure, and we're delighted to be able to share our experience with our readers.  Visit the Liberty Science Center website to learn more about their the new planetarium and see what other events they have happening right now.
Before you go, enter for a chance to win 4 Tickets to the Liberty Science Center in Jersey City, NJ!  Giveaway is open to US residents who are 18 and older.  Ends 1/7/18.  Good luck!