Build & Play: Scooby-Doo Biplane Snap-Together Model Kit
We are frequent patrons of our local hobby shop, and I'm always impressed with the amount of model kits they offer.  Surrounded by impressive-looking battleships and space shuttles, I feel inspired to put together something really magnificent and imagine myself displaying it in my living room.  And then I go home with a doll or a frisbee.
To be quite honest, I've been afraid those models would be too difficult for me, someone with zero experience, to tackle.  With all the parts and the glue and the painting, I haven't had the confidence to get started on a project.  Then I found the plastic SnapTite models from Revell, and I was very curious.  When I saw they had a Scooby-Doo Biplane, well, that was all the convincing I needed.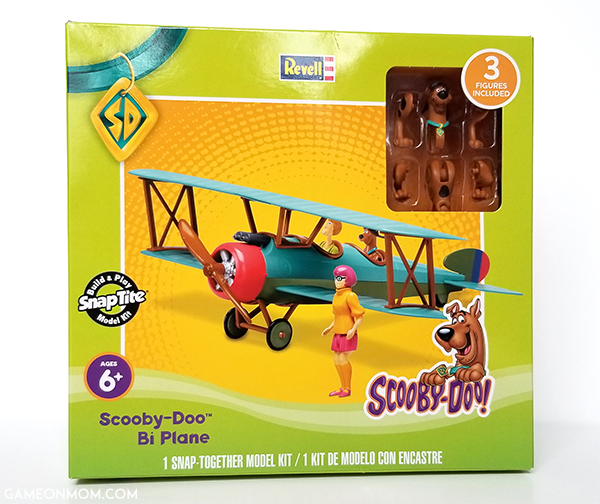 SnapTite is basically what it sounds like.  You get a set of plastic pieces that you put together.  It's really that easy.  You do want to be careful as you place the pieces, because once they're snapped tight, there's no going back.  They say the parts only snap together once, and I've chosen to believe them.
The model kit comes with three figures:  Scooby, Shaggy, and my favorite member of the Scooby Gang:  Velma.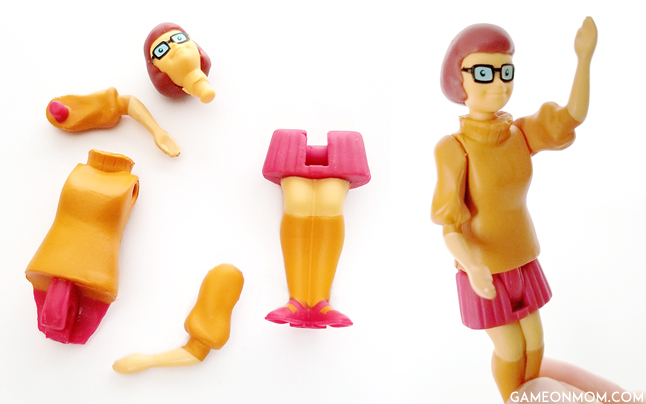 As you can see, the figures also need to be assembled.  Just a few snaps, and they're ready to fly!
The brightly-colored Scooby-Doo Biplane is obviously geared toward the younger modeler (6+), so it's a great project to do with the family.  You know what they say:  a happy family is a family that builds together.  Okay, maybe only I say that, but I fully expect it to catch on eventually.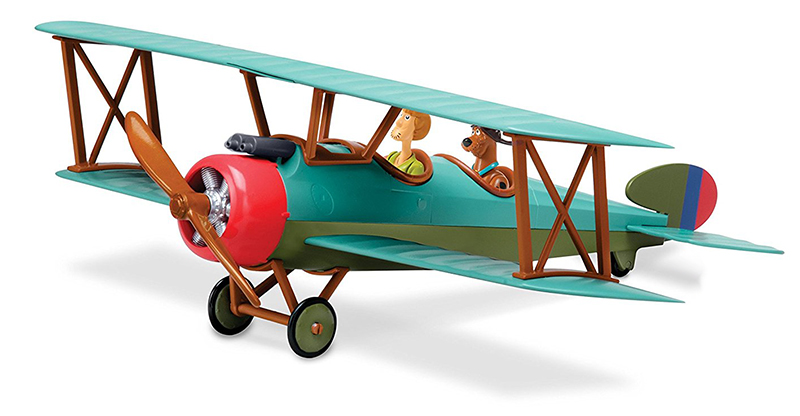 Seriously though, you know I love toys that let you work with your hands, and this one is simple enough for kids to do but still challenging enough to be interesting.  As a parent, you'll appreciate that there's no paint, no glue, and no mess.  Younger kids might need some help snapping pieces together, but that just encourages the togetherness, right?  And I'm pretty sure any Scooby fan is going to enjoy making him fly a plane around the house.  That's right, this is a model you can actually play with.
Now that I've done my first SnapTite model, I'm ready for another.  After that, I just might upgrade to something more advanced.  I'm pretty excited about it!
Learn more about this and other model kits at Revell.com.  You can purchase your own Scooby-Doo Biplane on their site or at Amazon.