IDO3D 3D Print Shop: An Affordable 3D Printing Experience for Kids
What do you know about 3D printers? For some reason, it took me a long time to wrap my mind about what they are and what they can do. I hope this doesn't mean I'm getting old and unable to understand new technology. I just don't think I could bear it.  Either way, I admit that I still don't understand the full potential of what 3D printers can create, but I do know how much fun people seem to be having with them. I've thought about taking my kids to the makerspace at our public library, but since school resumed, we've just been too busy.
Fortunately I discovered a new toy that lets my kids get an introductory look into the world of 3D printing in a way that's totally easy for them to understand. The IDO3D Print Shop is a battery operated device that provides simple functions for creating 3D items. There's no fancy, expensive computer software necessary, and the process is totally safe for kids ages 8+.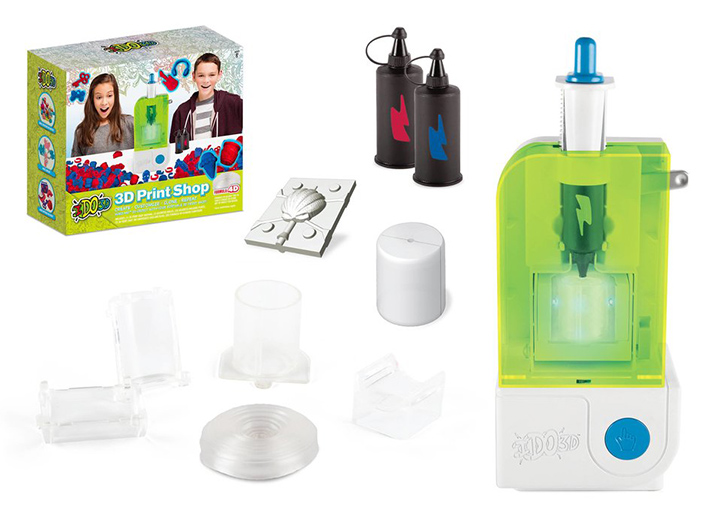 The IDO3D uses pre-made molds and a reusable cloning compound to create items like jewelry, toy vehicles, fashion accessories, and more. While this isn't a true 3D printing tool, it definitely gives kids an opportunity to learn about 3D printing and explore all its possibilities. The IDO3D has a special ink and an LED light that cures your child's new creations safely. There are countless ideas for objects to make, and I love how much it encourages my kids to use their imaginations while also learning core STEM skills.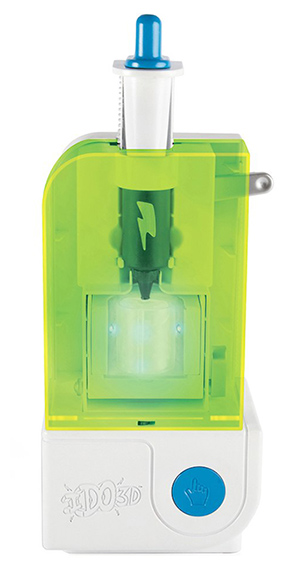 The IDO3D Print Shop is small, so it doesn't take up much space. It uses battery power and simple controls that make it easy for kids to understand. To make a new creation, you fit both sides of a mold together into the machine, and you choose a color ink cartridge to inject the "molding" ink that will soon become your object. As the ink fills the mold, the LED UV light cures and hardens the ink, and before long you have a brand new toy or item that you brought into the world all on your own. How cool is that?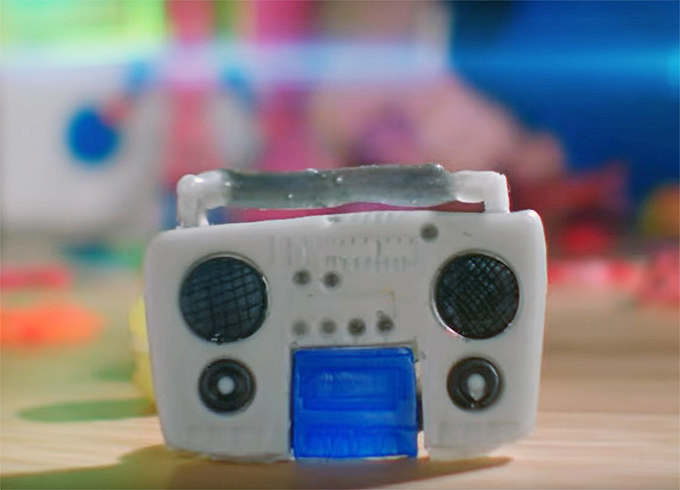 I mentioned that you can use the pre-created molds to make new items, but you can also do something equally fun: you can make your own molds! The Formula 4D system is a cloning compound that can form and reform molds into any shape. This means that you'll able to do things like clone items that you already have. If you have any kind of toy (like small snap-in building blocks), or maybe a toy ring, you can clone and create another one as long as it's under an inch tall. Obviously you'll be a bit limited in color choices and it won't look identical to the original, but to my kids that hasn't mattered at all. They're just enamored with how fun it is to make new plastic objects from something that starts as a liquid.
To learn more about the IDO3D Print Shop, visit IDO3Dart.com and check out their product line along with tips and tricks for making the perfect 3D objects.  You can buy the IDO3D Print Shop at Amazon, and it comes with free one-day shipping if you're a Prime member!  (Try Amazon Prime with a 30-Day Free Trial
)