Gifts Tweens Will Love + DIY Journaling Set Giveaway
Tweens can be a tough group to shop for.  They still love to play, but their tastes are expanding to include more mature products that go beyond the realm of dolls and toy cars.   Luckily for us, there have never been more tween-appropriate items to chose from.  I've put together a list of some of my favorites in the hopes that it will allay any fears you might have about finding the perfect gift for that special someone who isn't a little kid anymore but who isn't yet a teenager.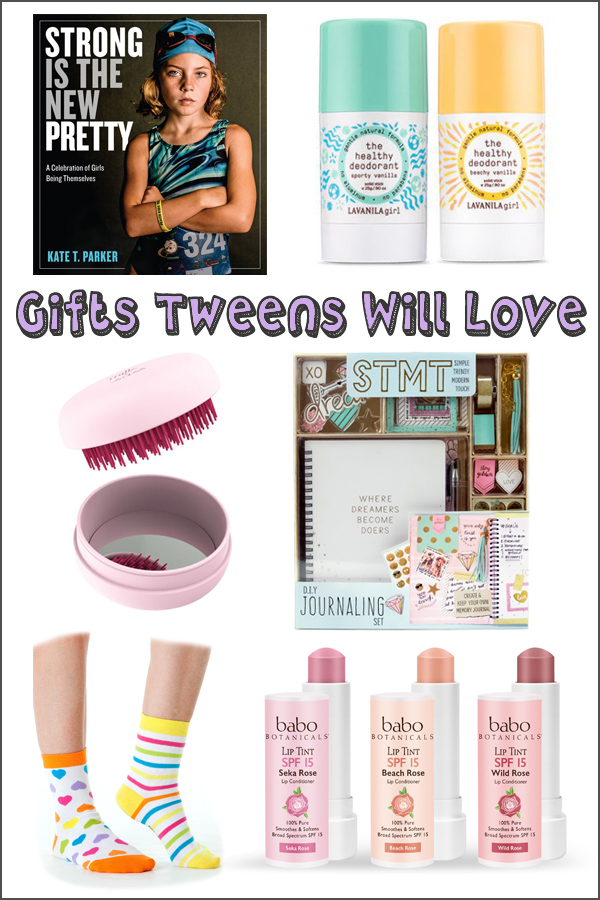 STMT DIY Journaling Set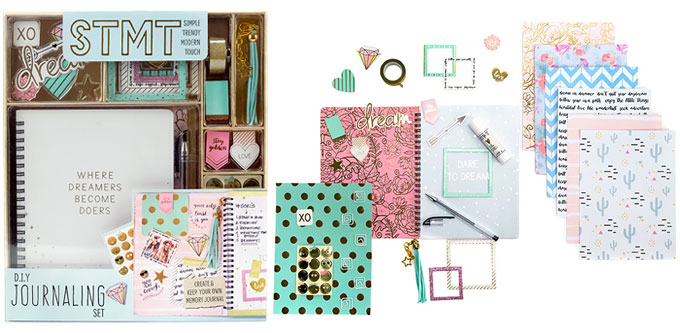 My 9-year-old daughter is forever writing in her journal.  When she has a thought, feeling, or story she wants to put down on paper, a journal gives her a private space to do it.  With the STMT DIY Journaling Set, she's taking memory keeping to a whole new, personalized level.  Here, diary meets scrapbook and everything your tween needs to decorate her dreams is included.  The set will unleash her creativity and allow her to express herself like never before.  Each kit includes a 70-sheet spiral journal, 80 die-cut shapes, sticker sheet, glitter tape, ballpoint pen, 6 shaped paper clips, 3 magnetic bookmarks, 5 chipboard frames, faux suede tassel key chain, 8 printed pages, glue stick, and easy-to-follow instructions.
Milk + Sass Macaron for Hair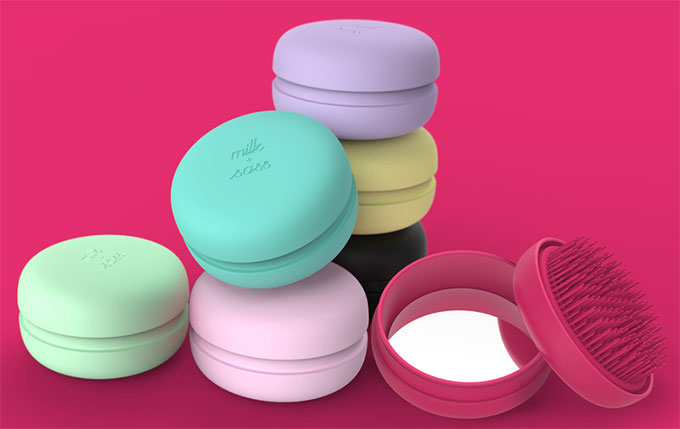 The candy-inspired Macaron for Hair by Milk + Sass is part high-end detangler, part travel mirror, and entirely Parisian-chic.  Fun, fashionable, and amazingly effective, the Macaron detangles in half the time of traditional brushes, so you get less breakage and less frizz for all hair types.  Small and lightweight, it's perfect for travel and on-the-go detangling.  The pop-off cover protects the bristles and features a compact mirror.
Buy:  Milk + Sass | Amazon
LittleMissMatched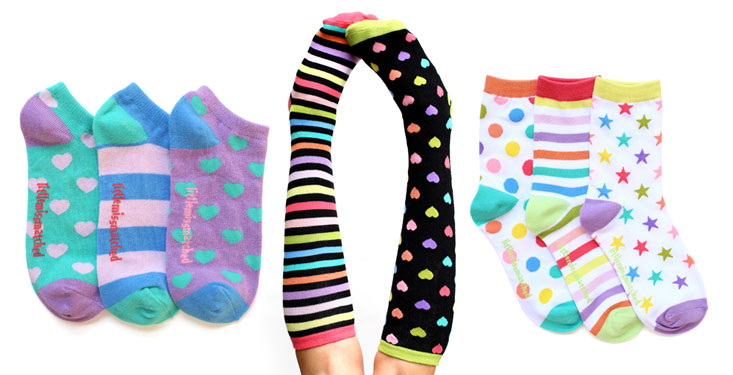 With LittleMissMatched socks, your tween trendsetter can show off her style and have the added bonus of not worrying about missing socks anymore.  Available in knee highs, ankle socks, and liner socks, each pack comes with 3 single socks that don't match but perfectly coordinate.  Whimsical and bold, there are tons of designs that let girls express their individuality.  To really have fun mixing and matching, try their fuzzy socks, reversible socks, color-your-own socks, and smelly socks too!
Buy:  LittleMissMatched
Strong is the New Pretty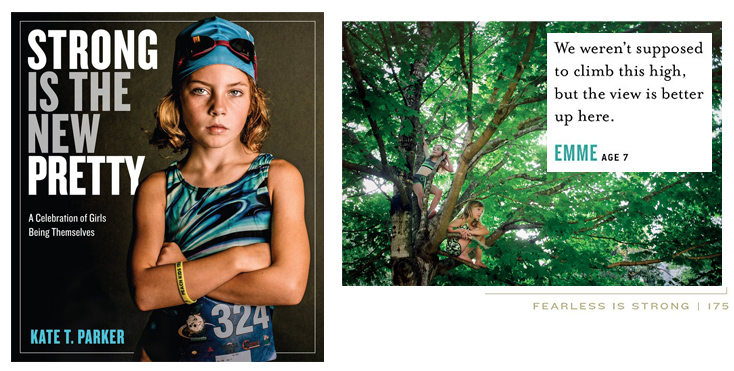 Girls being fearless. Girls being silly. Girls being wild, stubborn, and proud. Girls whose faces are smeared with dirt and lit up with joy. So simple and yet so powerful, Strong Is the New Pretty celebrates, through more than 175 memorable photographs, the strength and spirit of girls being 100% themselves.  Real beauty isn't about being a certain size, acting a certain way, wearing the right clothes, or having your hair done (or even brushed). Real beauty is about being your authentic self and owning it. Kate T. Parker is a professional photographer who finds the real beauty in girls, capturing it for all the world to see in candid and arresting images.  A celebration, a catalog of spirit in words and smiles, an affirmation of the fact that it's what's inside you that counts, Strong Is the New Pretty conveys a powerful message for every girl, for every mother and father of a girl, for every coach and mentor and teacher, for everyone in the village that it takes to raise a strong and self-confident person.
Buy the Book:  Amazon | Barnes & Noble
Buy the Calendar:   Amazon | Barnes & Noble
Lavanila Healthy Deodorant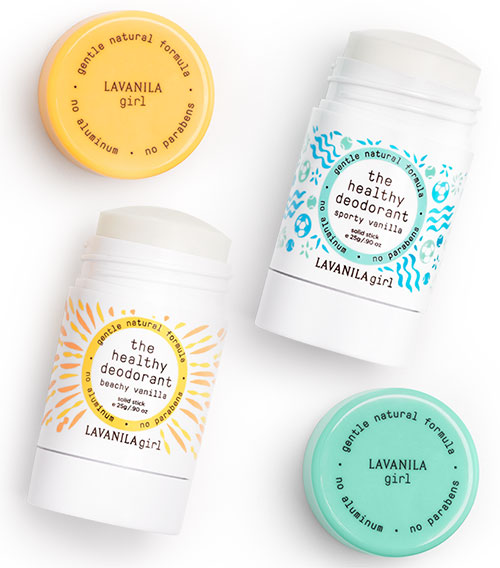 When it was time for my tween to start wearing deodorant, the first thing I did was teach her how to choose one.  Many deodorants contain harmful chemicals, and we do our best to avoid those.  Lavanila Health Deodorant is not only free of aluminum, parabens, and other harsh chemicals, but it's also formulated specifically for young girls and teens.  The formula includes health-promoting beta-glucan technology packed with anti-oxidants, active botanicals, and essential oils that fight odor by inhibiting the growth of bacteria while still allowing young skin to breathe.  With a compact, round applicator that is perfectly sized for the younger underarm, this non-whitening, super-soft formula is available in two fun, refreshing scents:  Beachy Vanilla and Sporty Vanilla.   They're just the right size for a stocking stuffer.
Buy:  Lavanila
Babo Botanicals Radiant Lip Tint Trio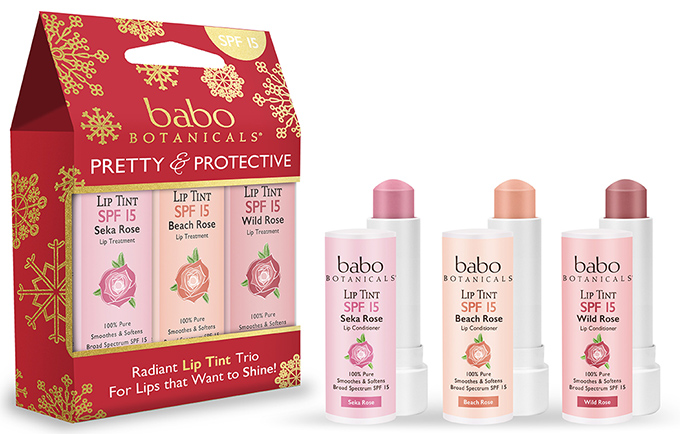 Perfect for tweens dabbling in the beauty world, the Babo Botanicals Radiant Lip Tint Trio nourishes and protects sensitive lips while leaving a beautiful color and shine.  If you're familiar with the Babo Botanicals brand, you already know you won't find things like sulfates, parabens, phthalates, or artificial dyes or fragrances in their products.  You can expect the same commitment to quality and purity with these lip tints.  Rich in antioxidants and vitamins, this all natural formula contains more than 70% organic ingredients, and mineral non-nano zinc oxide and titanium dioxide provide SPF 15 protection.  The lightly rose-scented Lip Trio includes Seka Rose, Beach Rose, and Wild Rose.  The set is perfect for gifting, but you can also purchase the colors individually if you prefer.  The individual lip tints would make great stocking stuffers too.

Buy:  Babo Botanicals  | Amazon
Horizon Group USA is generously offering Game On Mom readers a chance to win an STMT DIY Journaling Set! Giveaway is open to US residents who are 18 and older. Ends 12/7/17 at 11:59 PM ET. Good luck!