FlyBlocks: A DIY Drone Kit that You Can Build, Crash, and Rebuild
I've been seeing a lot of Black Friday ads leaked online the past few days, and I noticed something. They're loaded with big, techy toys like drones. If you've been paying attention the past few years, you already know that drones have become one of the most popular items on Christmas lists, so the fact they're at every store now shouldn't be much of a surprise. I've often thought about getting one for my family.  My children have asked for one in the past, and I'll admit that they always seemed like so much fun!
But they also always seemed like such a risky purchase. They range in price from the affordable to the very expensive, and they always seem so delicate to me. I could just see myself accidentally flying the thing into a tree, or performing an award-worthy crash landing into asphalt. Essentially, I was just flat out afraid I would break it–and that's to say nothing of the damage I thought my kids might be able to inflict.
Those fears are the reason I was beyond excited to try out the FlyBlocks 4-in-1 Build N' Fly Drone Kit, a safer, more rugged approach to drones.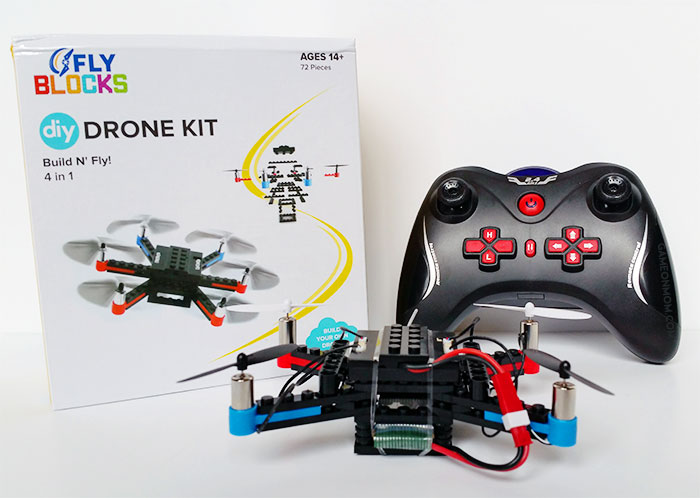 How is it different? You build it yourself! Similar to other toys that use snapping building blocks, this drone is made from a combination of 72 snap-on pieces, bands, motors, and more. Like other drones, it flies via remote control, but unlike other drones, you can crash this one without weeping for your bank account. If you crash it, you just rebuild it! The components are extra durable, so you don't have to worry about any irreparable damage. You're also not stuck with the same design endlessly. In fact, this is a 4-in-1 drone, which means you can choose from four different models when putting it together. Even if you don't crash it, you can easily take it apart and choose a different model. I love anything customization options, so that's one of my favorite features.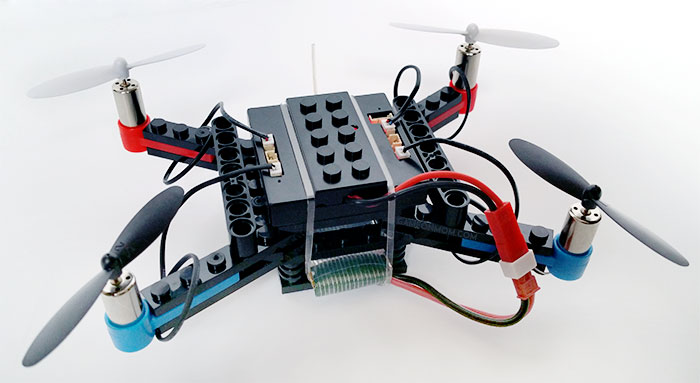 My family and I have had a lot of fun playing with FlyBlocks. I love seeing my kiddos' minds at work as they build the drone, and I love that they're getting some great STEM education without even realizing it. It turns them into little engineers, and it encourages them to take things apart just to see how they work. I'm on board with any toy that lets me sneak in some fun education, so I have only good things to say about FlyBlocks.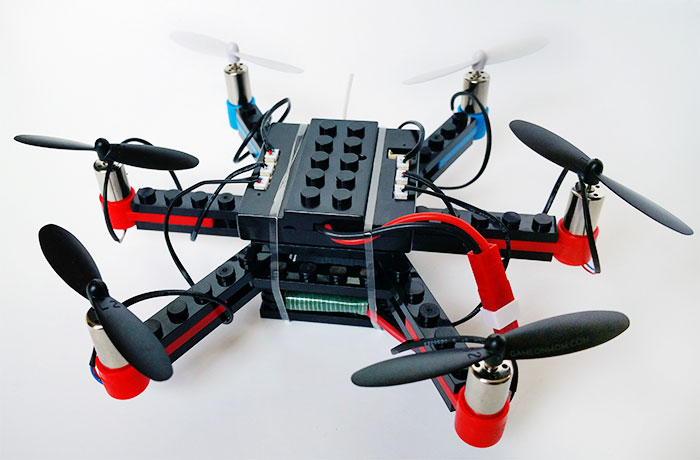 I'll note that the 4-in-1 Build N' Fly Drone is suitable for ages 14+. Like most drones, it can be tricky to fly. My kids are significantly younger than 14, and while they have really enjoyed building the drone, they needed quite a bit of assistance learning to fly it.  The included instructions are very helpful, and older kids will probably be fine after a few practice runs.

If a FlyBlocks drone sounds like the perfect holiday gift for someone in your family (kids or grownups), head over to FlyBlocks.com to grab a kit for just $59.95.