Who's Faster than a Speeding Waistband? Captain Underpants in His First Epic Movie!
Maybe you've heard:  Captain Underpants has a movie. Tra-la-laaa!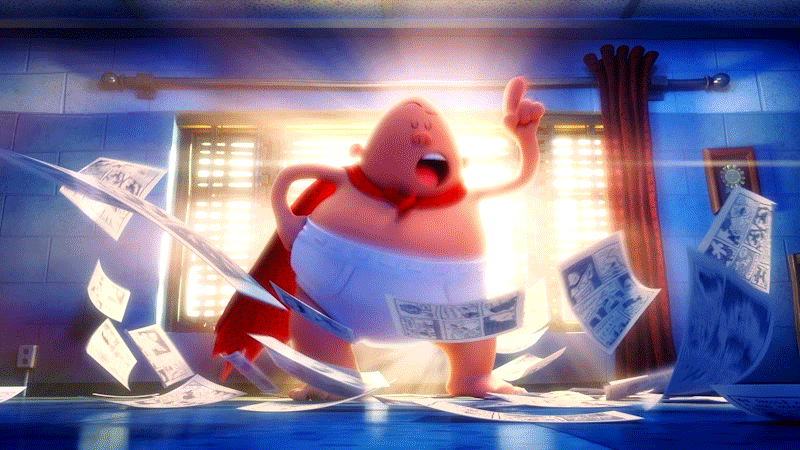 Ordinarily, I'm not one for potty humor, but if you've ready any of the Captain Underpants books, you'll understand why I make an exception.  The character is charming and hilarious, and if there were ever a time we could use some laughs, it's now.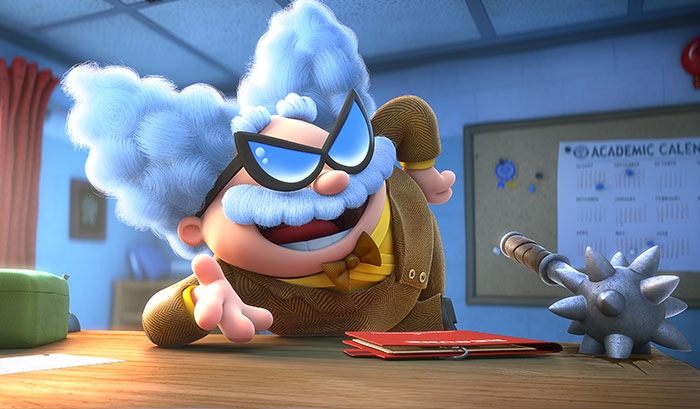 In Captain Underpants:  The First Epic Movie, you'll watch as two prankster elementary school students, Harold and George, transform their grumpy principal into a dim-witted but loveable superhero.  The boys and Captain Underpants must band together to fight a new teacher, Professor Poopypants, who intends to rid the world of laughter.  It's a fun, toilet-filled adventure that will crack up the whole family.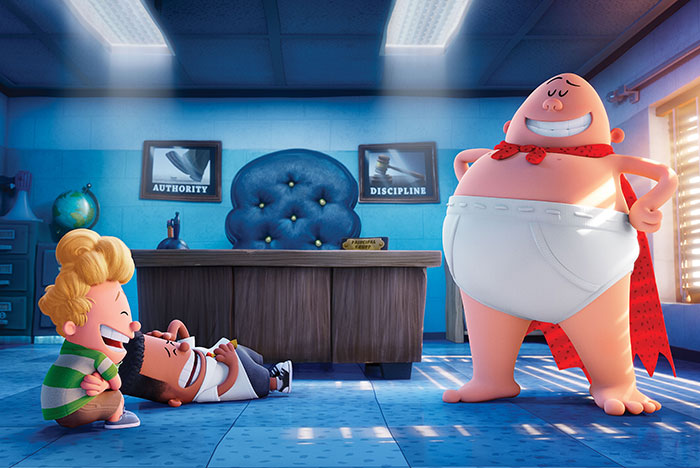 Faithful Captain Underpants readers will be delighted to know that this movie stays true to the books in both its animation and story.  The content covers parts of multiple books, and it's every bit as wacky as you'd expect.  New to the world of Captain Underpants? Trust me when I tell you that the humor will have you rolling and the characters will draw you in–even if you've never cracked open one of the books.
I bet you can't wait to watch it yourself now, right?  Well, I've got good news for you.  Captain Underpants:  The First Epic Movie is currently available on Digital HD, DVD, Blu-ray, and 4K.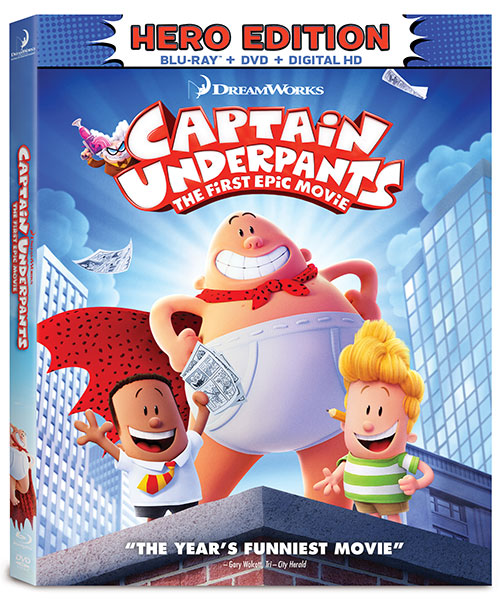 When you become a proud owner of the Captain Underpants Hero Edition, not only will you have access to your favorite tighty-whitey-clad superhero whenever you want, but you'll get more than 30 minutes of action-packed special features:
Featurettes:

The Really Cool Adventures of

Captain

Underpants

Motion Comic
The

Captain

Underpants

Guide to Being a Hero
The Professor Poopypants (Totally Original and Supercool) Guide to Being a Villain
Kevin Hart and Ed Helms Surprise Fans
Lunch Lady PSA with Kristen Schaal
Sock Puppets Real Stars

Deleted Scenes
Lyric Videos:

Captain

Underpants

Theme by "Weird Al" Yankovic
"A Friend Like You" by Andy Grammer

Tighty-Whitey Q&A with the Stars – Part 1 and Part 2
Gallery

Comic Book Covers
The Art of DreamWorks 

CAPTAIN

UNDERPANTS

: THE FIRST EPIC MOVIE
All I had to hear was that Weird Al was involved, and I was in.  My kids enjoy the special features as much as the movie, and it really makes owning the Hero Edition worthwhile.
I don't think there's a single person who could watch this movie and not laugh out loud.  It's ridiculous, it's over the top, and it's crazy fun. Head over to Amazon.com to get a copy of your very own.