Support Breast Cancer Research with a Welcome a Cure Floor Mat + Giveaway
In honor of Breast Cancer Awareness Month, we're partnering with Carpet One Floor & Home on their Welcome a Cure campaign. Since 2004, Carpet One has been supporting breast cancer research through the sale of their Pink Ribbon Welcome Mats, and they've raised nearly $1 million dollars so far.  Four edgy, thought-provoking designs have recently been added to their 2017 collection.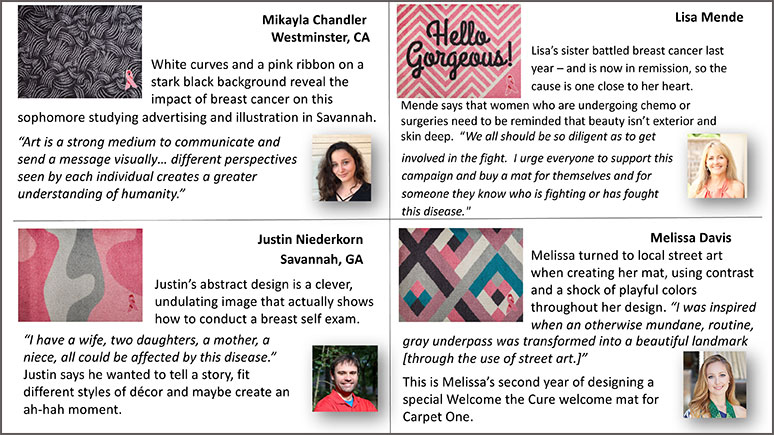 The mats are not only inspirational and lovely to look at, but they're functional too.  Each 2'x3′ mat is rubber-backed so it stays in place even when little ones are running across it.  We chose the Ribbon of Hope floor mat, and we keep it in the foyer to trap outside dirt before the kids can track it through the house.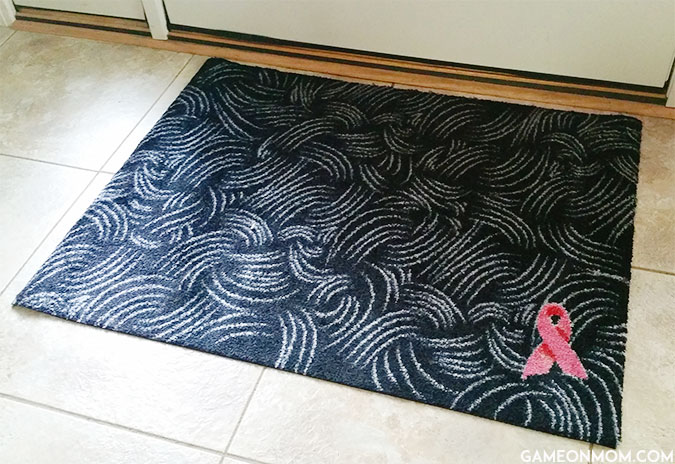 While they're ideal as welcome mats, they can be used to protect any area of the house.  And with so many colors and designs to choose from, it's easy to incorporate them into your decor, whether you're looking for something for the kitchen, bathroom, or where the pets hang out.  Whichever design you choose, your new floor mat will be made in the USA and feature the pink ribbon detail to remind you of the important cause your purchase is benefiting.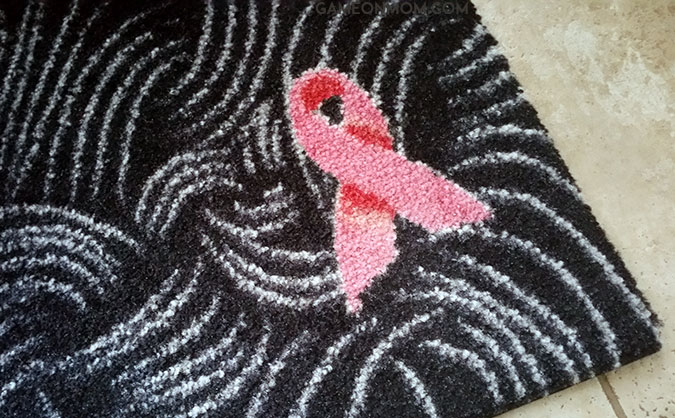 Pink Ribbon Mats are available year round at Carpet One Floor & Home stores for $24.99 ($34.99 CDN).   For each mat sold, 25% of the proceeds directly help the five-star rated Breast Cancer Research Fund.
The Breast Cancer Research Foundation (BCRF) is the highest-rated breast cancer organization in the United States and the largest private funder of breast cancer research worldwide. They are dedicated to ending to breast cancer by advancing the world's most promising research.  Founded by Evelyn H. Lauder in 1993, BCRF-funded investigators have been involved in every major breakthrough in breast cancer research over the last twenty years.
Learn more about the campaign and find a store near you at CarpetOne.com. Keep up with their latest news and promotions by following them on Facebook, Twitter, and Instagram.
Thanks to the generous people over at Carpet One, you have a chance to win your choice of the Pink Ribbon Welcome Mats shown below. Giveaway is open to US residents who are 18 and older. Ends at 11/8/17 at 11:59 PM ET. Good luck!