Genuine Health Fermented Vegan Proteins+ Giveaway
Have you ever taken protein supplements?  Protein powders have become very popular in recent years, and if you are among the many who have tried them, you might also be among the many who have experienced the bloating and gas they can often cause.  Let's face it:  no one likes being gassy.  Not only is it uncomfortable (or worse), but it can often indicate that your food is not being digested properly.  Do you know what that means?  To put it as simply as possible, if you're protein is not being properly digested, then you are not getting the full health benefits of taking it.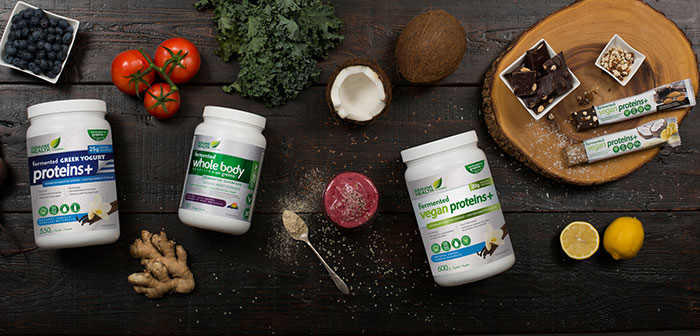 Luckily, the bloating and other digestive issues can be avoided by eating fermented protein products, like the ones from Genuine Health.  If you're not familiar with the concept of fermentation, it's a natural process that uses microorganisms to convert carbs into alcohol or organic acids.  During the fermentation process, bacteria break down the protein, effectively "pre-digesting" it and making it more easily utilized by the body.  In the end, the fermented protein is 40% better absorbed than unfermented, and because it's so easy to digest, you don't get that unpleasant bloating!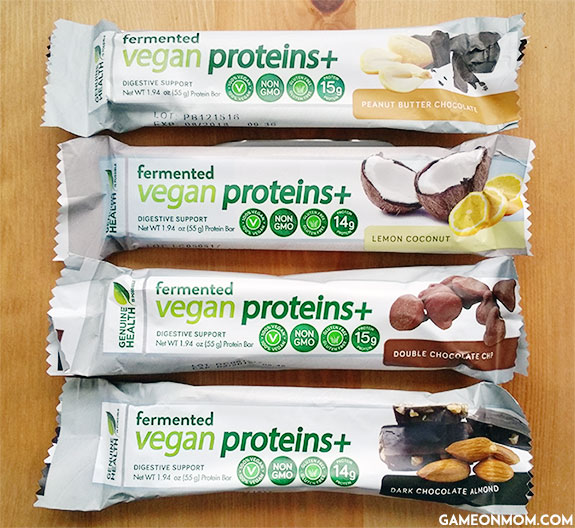 Genuine Health offers 100% complete fermented protein from 7 vegan sources, including organic spirulina, alfalfa, mung bean sprouts, organic quinoa sprouts, pea protein isolate, organic hemp, and brown rice.  Their powders and bars are also non-gmo, gluten-free, and soy-free.  Genuine Health was kind enough to send me a few things to try out, and I've really been enjoying the yummy fermented protein bars in flavors like peanut butter chocolate and dark chocolate almond. Surprisingly, I think I like the unflavored powder even more.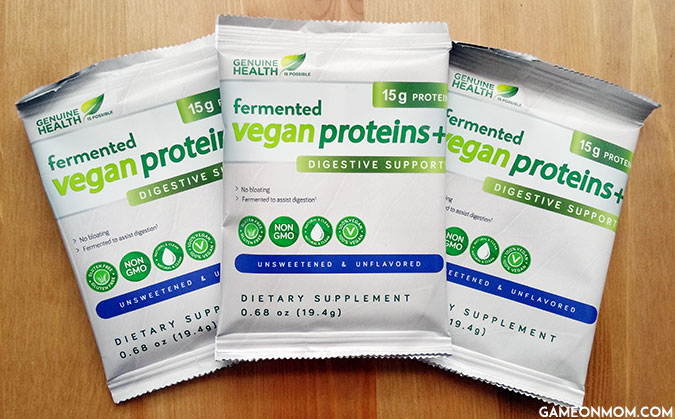 It doesn't contain any artificial colors, flavors, or sweeteners, and it can be mixed into any beverage.  I just add mine to my water, but it would be perfect for a smoothie.  Whether you go with bars or powders, you'll be impressed by how good you feel after.  You'll never put up with bloating or gas again.
Sprouts is now offering Genuine Health's full line of fermented vegan proteins+ bars and a special edition of their fermented vegan proteins+ powders that features 20 grams of protein per scoop! If, like me, you don't have a Sprouts near you, try Genuine Health's Store Finder to find a local option or to purchase it from an online retailer.
You could be a lucky winner of an assortment of Genuine Health fermented vegan proteins+ bars and powders!  This giveaway is open to residents of the US who are 18 or older.  Enter via the Giveaway Tools form below by 10/26/17 at 11:59 PM ET.  Good luck!