Field Station: Dinosaurs – Dinosaurs After Dark
If you thought dinosaurs were intimidating by daylight, just wait until you see them at night!  On Friday and Saturday nights in October, Field Station: Dinosaurs in Leonia, NJ is hosting Dinosaurs After Dark, where you are invited to see their 32 life-sized dinosaurs after hours–when things are at their spookiest.  Armed with a mini flashlight and a dauntless attitude, visitors explore the darkened trails in search of a missing T-Rex.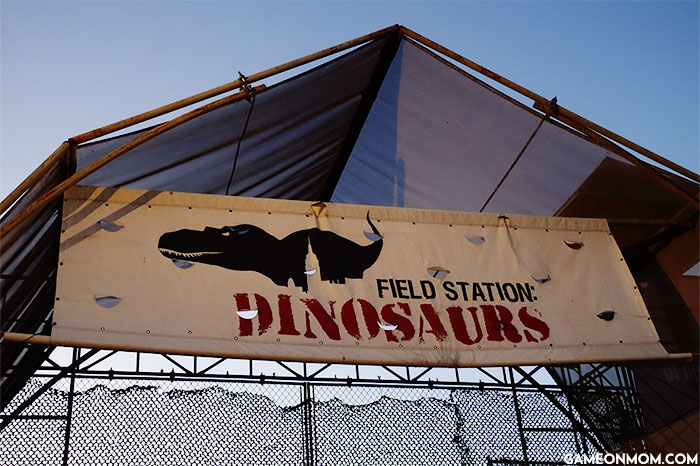 You'll hunt in a small group led by a knowledgeable and entertaining guide, and you'll soon find that there's more out there than just a Tyrannosaurs Rex.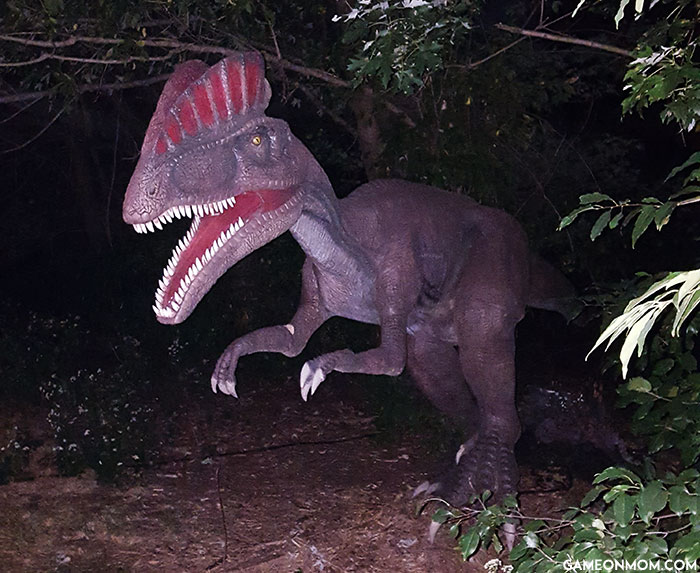 Surprises lurk around every corner, but don't worry–your guide will not only protect you from these ferocious beasts, he'll tell you everything you might want to know about them.
It wasn't long before my kids were brave enough to do a little hunting on their own.  They were excited to go through the raptor maze and race against each other to be the first to find all three hidden raptors.  My daughter won!
There were a few other stops on the trail designed to help us prepare for an encounter with the rogue T-Rex.  We began with a lesson on how T-Rex's senses of sight, smell, and hearing affected his nighttime hunting.  Then, the Director of Security and Safety showed us how to defend ourselves the same way dinosaurs like the Ankylosaurus did all those years ago.  The kids had their own senses put to some tests, used their tails to defeat inflatable dinosaurs, and there were even dinosaur-shaped water guns involved.  This opportunity to be actively involved in the instruction made it so much fun for them, and now they feel like dinosaur experts.  It was a good thing too, because before we knew it, our new skills came in handy.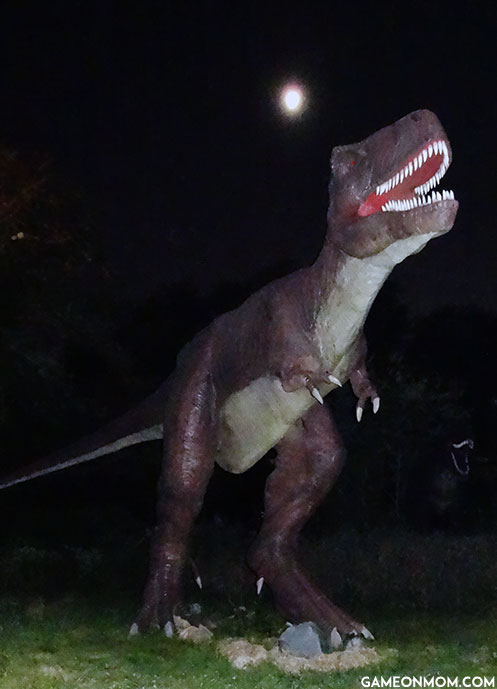 We found the T-Rex!  No worries though.  Thanks to the Field Station: Dinosaurs experts, we were more than ready to handle a confrontation with the mighty dinosaur.
You might think that's where the fun would end, but you'd be wrong.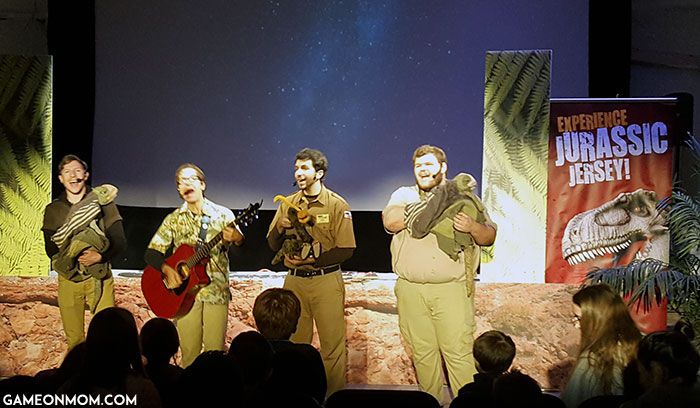 During the Crazy Cretaceous Costume Party, you'll discover two things:  what the scariest Halloween costume is and that wow, the Field Station staff can really sing.  It was a pretty impressive puppet show, and the kids were singing along by the end.  They even got to see some of the characters up close.
After the show, there was a photo opp with a T-Rex.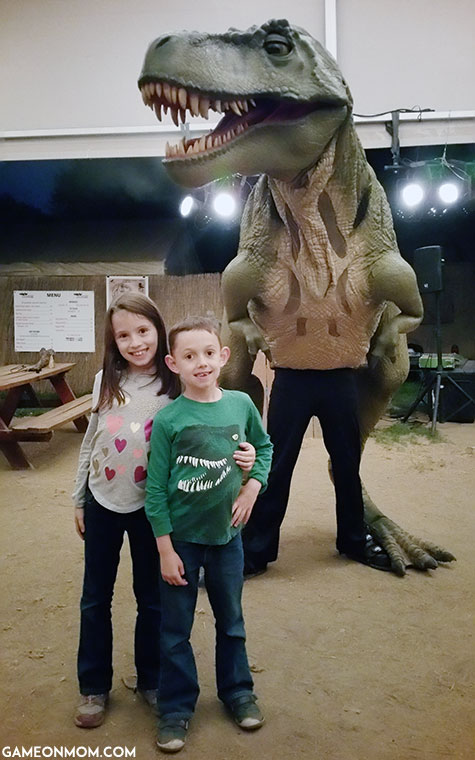 To my children's surprise, their new friend joined them and the Dinosaur Troubador in a sing-along and dance party.  That T-Rex had some moves!  The kids were getting such a kick out of the whole thing that I almost couldn't tear them away to accompany me to the campfire for some s'mores and hot chocolate.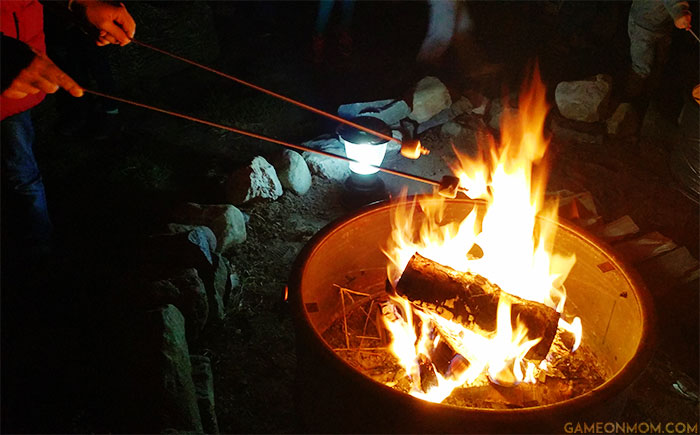 It was a great night under the stars for all of us, and it's definitely something I'm looking forward to doing again next year.  If you're looking for a fun fall activity for the family, this one should be at the top of your list.
Dinosaurs After Dark happens on Fridays & Saturdays from September 29 through October 28 at Overpeck County Park in Leonia, NJ–just minutes from NYC.  Shows start at 7 PM and end at 9:30 PM.
Call ahead for tickets (855-999-9010) or get them online.