Mongoose Launches Exclusive Scooter Line at Target
I know I often talk about trying to make sure my family and I get outside during the Summer (with appropriate sun protection, of course), and we do try: we hit the shady trails, visit a spray park or two, and play in our backyard frequently. But inevitably, one day we all look at the weather report and then look at each other and then look at the listings for our movie theater. It just gets too hot, and we want some major air conditioning.
Though we do love Summer for a while, it's not our true love. That title goes unequivocally to Fall. In the Fall, you'll have trouble finding us indoors. Instead, you'll find us outside walking, hiking, biking, and scootering. Yes, scootering! I'm not talking about driving Vespa scooters around town (as much as I dream of doing that) – I'm talking about riding some super fun scooters from Mongoose.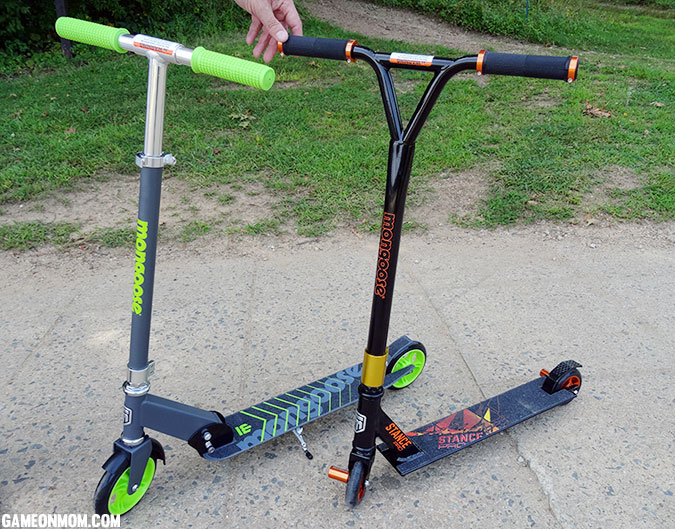 I bet you're already familiar with the name Mongoose from their popular line of bicycles (you may even own some of them), but they have a line of quality, durable scooters that my family has been enjoying frequently during this change to cooler weather. They're made for ages 8 and older, some conveniently fold up for compact storage and transport, and they come in a variety of colors and models.
We received the Force 3.0 Folding and Stance Pro Freestyle models for review, and we love them both!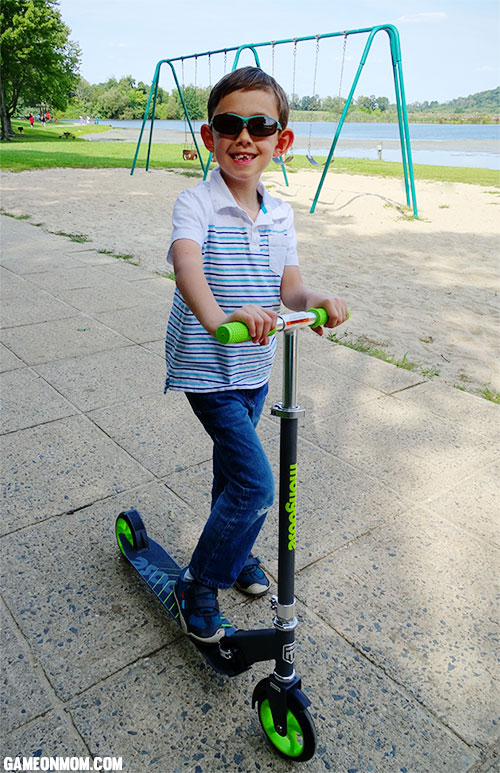 The Force 3.0 Folding Scooter folds up into a nice and tidy little shape that makes it easy to store them in places as small as school lockers or under bus seats. This model has a kickstand, which helps to protect the frame from damage when not in use. The deck (where you stand) is made from alloy and features full coverage grips to make sure your little one's shoes won't slip and slide. Thanks to steel brakes and 142mm wheels, the 3.0 offers a smooth ride with no slipping.  You can adjust the height to three different points, and this scooter accommodates rides up to 220 lbs.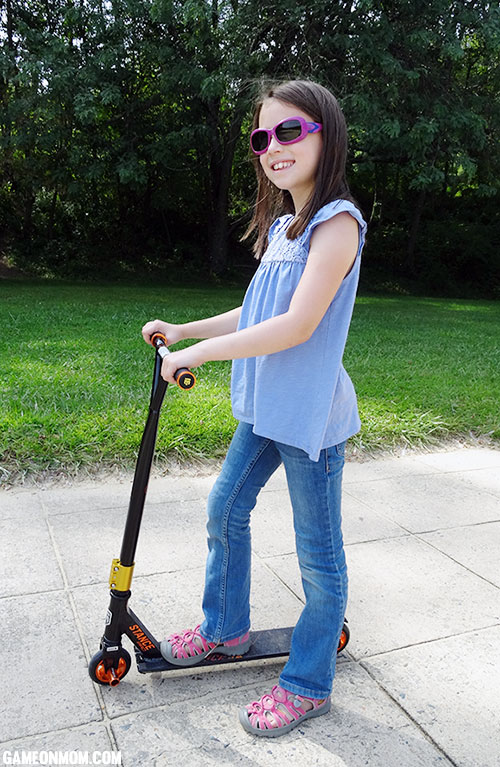 Our Stance Pro Freestyle Scooter is even more lightweight and features an extended deck for more standing room. It also has front and rear alloy pegs, which gives it a performance suitable for a pro-style skate park. Due to the more advanced design, this one doesn't fold, but it's still small and easy to toss into the trunk of your car. This one also supports children 8 and older and up to 220 lbs.  You won't find a kickstand here though–it would get in the way of all the fancy tricks you're going to do.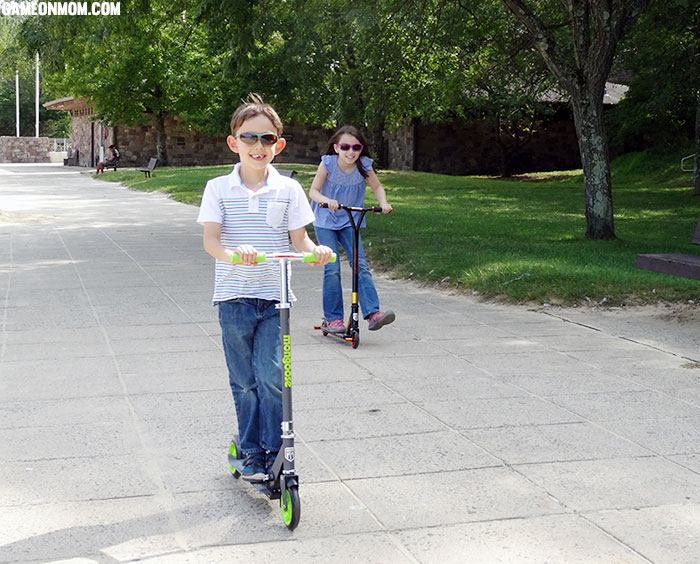 These scooters have given my kids hours of enjoyment, and they're constantly looking for reasons to go outside and ride them. Even I have taken a few (or more) turns riding them! They're fun all around, and I'm so glad we got them at the beginning of Fall so we can enjoy them all season.  I love that the scooters keep the kids active, and it turns out that they're a pretty good incentive to get them to finish their homework quickly too.  They can't wait to get outside and "scoot" around the block!
If you'd like to learn more, check out Mongoose.com or run down to your local Target to try them out in person. Don't forget to follow Mongoose on Facebook and Twitter to stay up to date on all new products and specials!