Organic, Age-Defying Sunscreen + Save 20% with Our Coupon Code!
I received this product for free from Moms Meet to use and post my honest opinions. Compensation for this post was provided and this page may contain affiliate links.
Summer is winding down, but that doesn't mean it's time to pack away the sunscreen. We have a lot of sunny days ahead of us yet, and September happens to be my favorite month to be outdoors. It's the perfect time for hiking and biking, and that is exactly how I intend to fill my weekends.
We don't want all of that outdoor fun to result in skin damage, however, so we cover up as best we can and rely on sunscreen to pick up the slack.  As a family of four, we go through a lot of sunscreen in all of its forms: lotions, sprays, sticks, etc.  One thing they all have in common is the quality of their ingredients and a good EWG rating.  My latest find is the Sport SPF 50 Guava Mango Sunscreen Spray.
I've mentioned before that the EWG doesn't recommended sprays because they can be accidentally inhaled and require some effort to get even coverage.  Still, you can't deny their convenience, and I know some people who won't bother with anything else.  Yes, even I use them.  The highest rating the EWG gives to any sunscreen spray is a 3, and the COOLA Sunscreen Sprays (free of parabens, PABA, and phthalates) also hold that honor.
My favorite thing about COOLA Sunscreen Spray is that it contains more than 70% certified organic ingredients.  I choose organic for our food, and I want that for my skincare too.  And just like the Farm to Table food movement, COOLA sources ingredients locally to support the community and reduce their impact on the environment.  They call it Farm to Face.  So cute.
There are more reasons to love their ingredients too.  COOLA Sunscreen Spray is packed full of antioxidants to keep your skin nourished and hydrated.  Strawberry Fruit Extract is rich in Vitamin C to protect your skin from environmental damage.  Aloe Vera Extract has anti-inflammatory and cell-renewing properties and hydrates and heals the skin.  Algae Extract encourages skin firmness and tone.  Cucumber Extract also has anti-inflammatory properties and soothes the skin.
You get all of that with broad spectrum SPF 50 sun protection that is water resistant for 80 minutes.  It feels very light on the skin once it's applied, and I feel like the continuous spray gives us pretty even coverage without having to spread it on with our hands.  COOLA is just what we need for our hiking and biking trips, and it's also perfect for our remaining visits to the spray parks.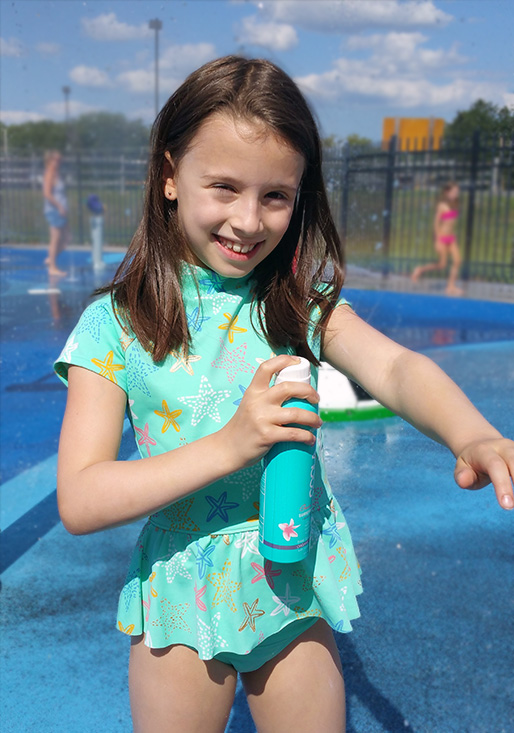 My daughter has a hard time spraying it herself, so I have to help her apply it, but she absolutely loves the Guava Mango scent!  It really does smell amazing, and I love that it's all natural.  One whiff and you'll be hooked.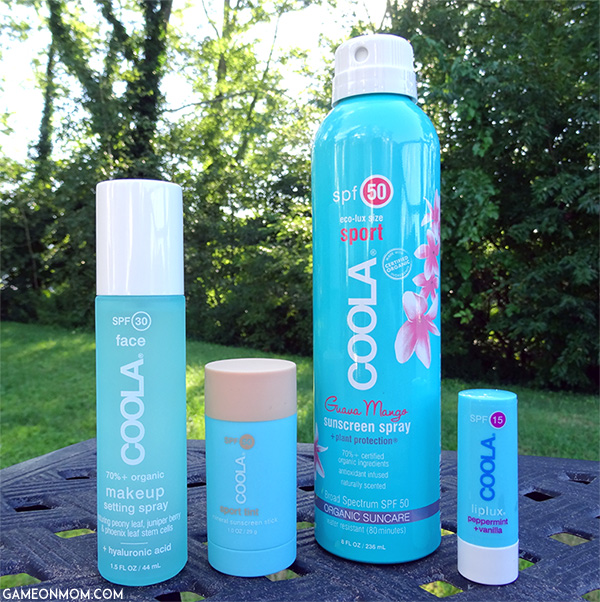 COOLA offers many other eco-conscious sun protection products for the whole family that are just as fabulous as the spray.  From lips to baby, COOLA is there to care for your family's skin with luxurious, natural options that will let you enjoy your time in the sun.  My favorite is the SPF 30 Makeup Setting Spray!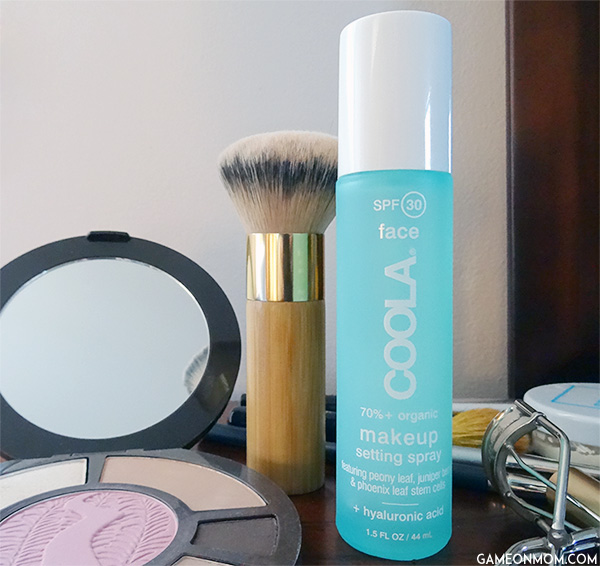 COOLA products can be purchased at Sephora, Ulta, Nordstrom, and CoolaSuncare.com. Try their locator to find a store near you.
From now through September 30, 2017, you can save 20% off your purchase at CoolaSuncare.com with coupon code Comeau20!