Win Fast with Fast Play from the NJ Lottery
If you've ever played the lottery, whether it was a nationwide drawing or a scratch-off ticket, you know that little thrill you get when you purchase a ticket and find out if you've won something.   Well the New Jersey Lottery is rolling out a new instant win game that makes it even easier and more fun to play!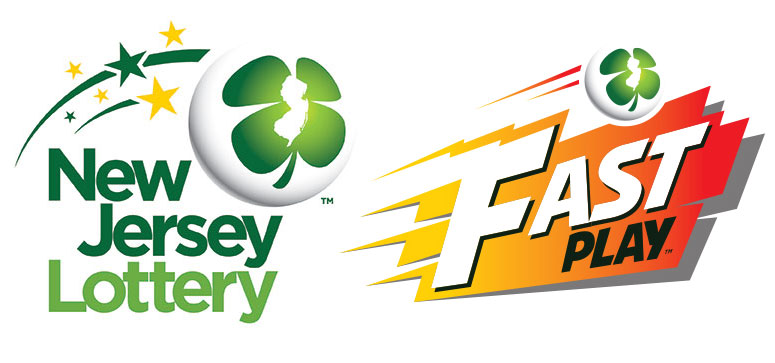 This new game series is easy to play and win, and the name says it all:  Fast Play!  Fast Play games are quick-play style and they're printed on demand from a Lottery terminal. You don't have to choose numbers, wait for a drawing, or even scratch off symbols on a ticket.  Just ask for Fast Play, name your game, and then collect your prizes quickly.
I tried Fast Play for myself, and I want to share the fun experience with you:
I hopped over to my nearest 7-11 to play, but you can try Fast Play at any brick-and-mortar location that sells lottery tickets.  Here are my friendly 7-11 cashiers, ready to watch me (hopefully) win!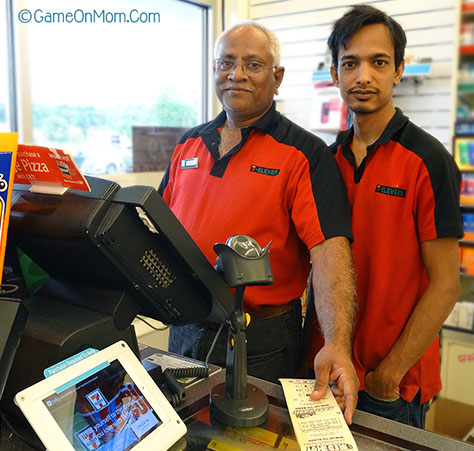 There are several different options and price points for the Fast Play games, ranging from $1 to $10 per ticket (the $10 games haven't been released just yet, but will be soon).   The games currently available are:
Fast Cash – $1 (win up to $500, overall odds 1 in 4)
Red Hot Numbers – $1 (win up to $1,000, overall odds 1 in 3.9)
Slots of Fun – $2 (win up to $5,000, overall odds 1 in 3.8)
Bling Bling Bucks – $5 (win up to $25,000, overall odds 1 in 3.2)
As for me, I got 2 Bling Bling Bucks, 1 Slots of Fun, 2 Red Hot Numbers, and 1 Fast Cash.  When you get a ticket, you have the option of letting the cashier check to see if you've won, or you can do it yourself at a self-service scanner.  Personally I think it's fun to scan your ticket, but either way is equally fast and easy!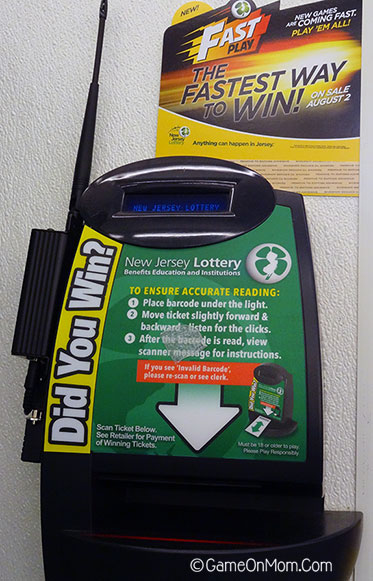 So I went to the kiosk, crossed my fingers, and got busy scanning.  And…I won $17.00!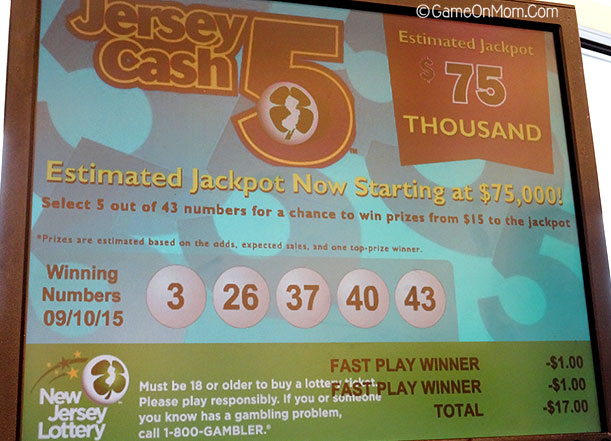 Just look at it:  cold, hard cash in my hand!  I might have done the Snoopy happy dance, but I will neither confirm nor deny it.  I'll be saving this money and tucking it into my piggy bank to use on a cruise we have planned in March!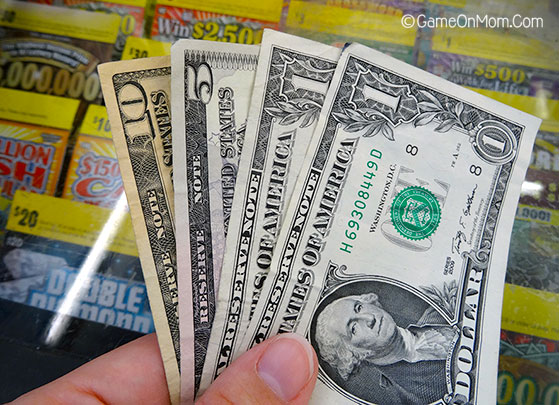 By the way, I'm not the only lucky winner from my 7-11.  Check out all these recent winning tickets from the Fast Play game.  That's a lot of cash in a lot of people's hands!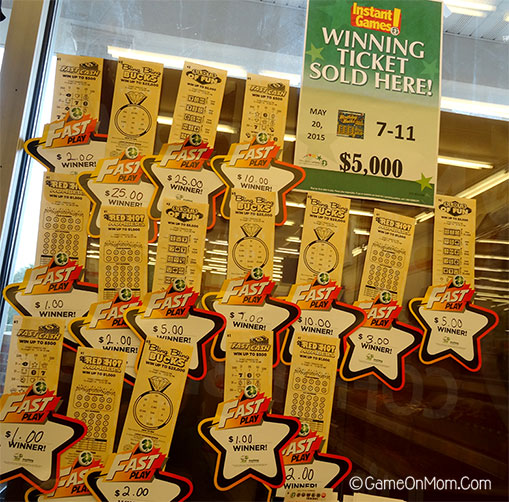 I had so much fun with this, and I think you will, too!  Fast Play is only available through the New Jersey Lottery; this game isn't available in New York or Pennsylvania, which means you have better odds for winning!  Good odds, no waiting, no scratching – it's easy than ever to play and win!  The Fast Play games will also be refreshed and changed every few months, so there will constantly be something new and fun to try!  If you're ready to try Fast Play for yourself, stop by your nearest Lottery retailer, grab some tickets, and prepare to win!
For more information about Fast Play and other lottery games, visit the New Jersey Lottery website.
Disclaimer:  You must be 18 or older to buy a lottery ticket.  The New Jersey Lottery reminds players, it's only a game…remember to play responsibly.  If you or someone you know has a gambling problem, call 1-800-GAMBLER.