Win a Limited Edition Danielle Steel Library Valued at Over $2000!
Thank you to Random House for sharing this fun giveaway with my readers!
How many Danielle Steel fans do I have out there?  She's one of the world's most popular authors, so I bet there are a lot of you.  Danielle Steel has written so many bestsellers, and many of them have been made into TV movies.  (I'm sure you've seen a few!)  Back when I worked in a library, people were always asking for her books, and whenever she had a new release, there was always a long waiting list for it–even though we had multiple copies.
If you're among her many loyal fans, we have some news that's you're going to love:  Random House is giving you a chance to win a collection of ten limited edition, clothbound, hardcover Danielle Steel novels numbered and signed by the author and valued at $200 each!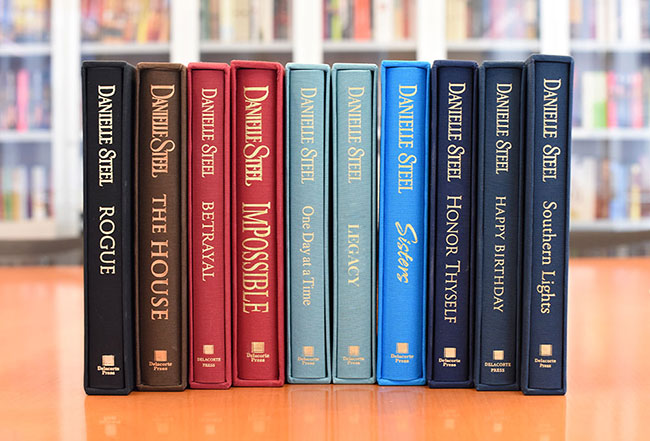 Entering is easy.  Just click the link below and head over to the Random House web site for your chance to win!
Giveaway ends on October 2, 2015.  For more info, read their official rules.
GOOD LUCK!