Berry Healthy Popsicles Recipe
September is here, and that means summer is coming to an end.  The season flew by, and I can't say that I'm terribly excited that cooler weather is on its way.  In an effort to cling to summer for a little bit longer, I thought I'd make something fruity and refreshing.  What's more summery than popsicles, right?
My Berry Spinach Popsicle recipe combines delicious fruit with my favorite vegetable–spinach.  It's one of the most nutritious foods around and it pairs very well with berries.  The kids will eat this up, and it's a much healthier alternative to most of the ice pops you find in the freezer section of the grocery store.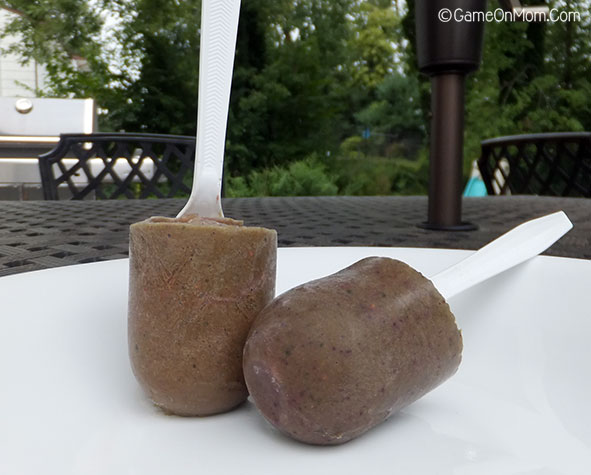 Berry Healthy Popsicles Recipe
Ingredients
1 cup baby spinach
¾ cup plain yogurt
½ cup strawberries
¼ cup raspberries
1 tbsp agave
Instructions
Blend all ingredients until smooth.
Pour into molds.
Freeze and enjoy!
It only takes a few minutes to whip up some healthy popsicles.  Play around and have some fun with this recipe.  Try switching out the raspberries for blueberries.  Can't get the berries fresh?  Go ahead and use frozen.  If you don't have agave, feel free to substitute some honey.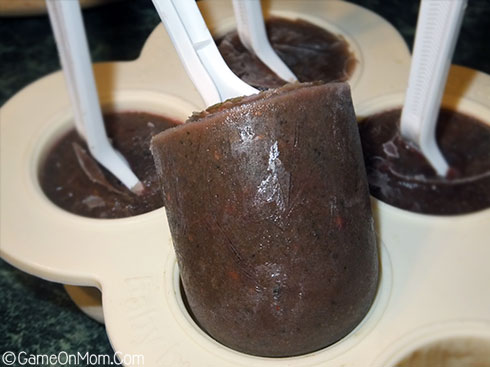 I used my new Baby Bullet and the included Easy Pop Batch Tray to make these ice pops, but you can use any tools you have on hand.  These popsicles will taste delicious no matter what shape they are.  You know what they taste like?  They taste like summer!