I am so excited to announce that I'll be attending the Moms Meet WOW Summit in San Diego this October!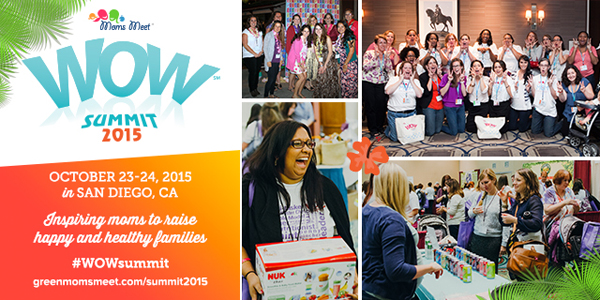 If you're not familiar with the WOW Summit, let me tell you about it:
It's an annual event that brings together moms and bloggers who care about healthy lifestyles for themselves and their families.  At the WOW Summit, you can attend seminars and workshops led by experts, try out all kinds of amazing products, and meet new friends and connections.  Most importantly:  it's a ton of fun!
This upcoming Summit takes place October 23-24, 2015 in sunny San Diego's Town and Country Resort & Convention Center.  Friday's event calendar will be all about bloggers, featuring several workshops led by successful bloggers.  You'll learn how to build your brand, boost your presence on social media, and more.  There will also be a special networking event so bloggers and brands can connect in person, and then the evening will wrap up with a cocktail party!  Saturday is a huge day of learning and meeting new folks.  Moms will hear guest speakers, attend workshops, and sample more free products than you can imagine.  You'll also go home with an awesome bag filled with so many cool goodies!
I love that the WOW Summit caters to both bloggers and moms.  No one is excluded, and there are so many great activities for everyone to enjoy.  I am truly looking forward to meeting other moms out there who may not blog, and learning about your lifestyles and what issues you find important in parenting.  And of course, it's always a treat to connect with other bloggers!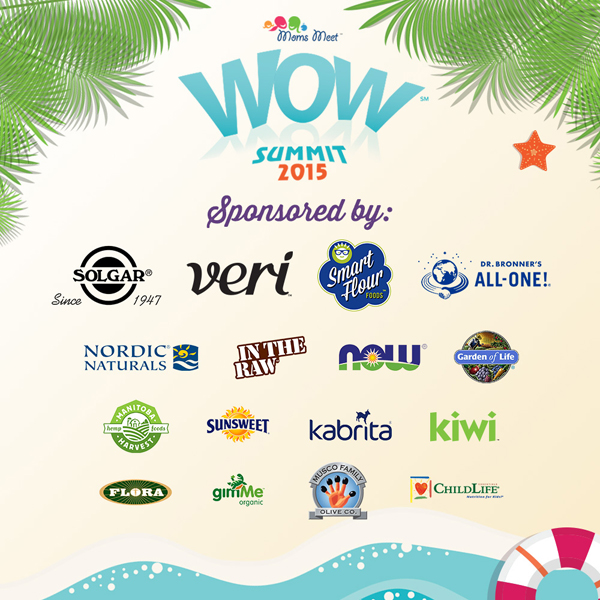 Are you interested?  I hope you are!  There are so many reasons to go, but let me stress a few I think are most important: [Read more…]