Have you been to Medieval Times?  I've visited a few locations, and I haven't been disappointed yet.

What exactly is Medieval Times?
Medieval Times is an exciting, family-friendly dinner attraction inspired by an 11th century feast and tournament. Guests are served a four-course banquet and cheer for one of six Knights competing in the joust and other tests of skill.
What can I expect at a Medieval Times performance?
Expect almost two hours of jousting, swordsmanship, thrilling hand-to-hand combat, displays of extraordinary horsemanship and falconry as part of an exciting yet touching story set in Medieval Spain.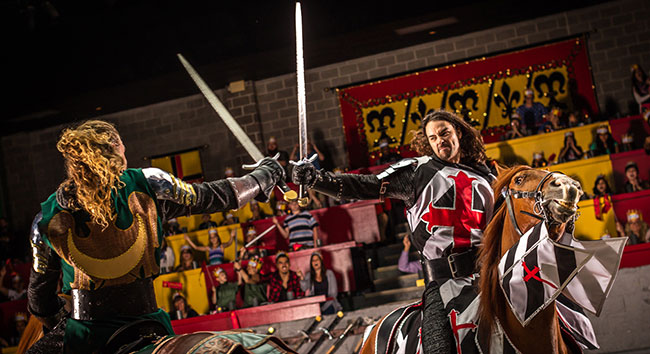 What else does Medieval Times have besides a dinner show?
Medieval Times also features an excellent bar, dance floor, Hall of Arms displaying medieval artifacts and a medieval torture museum.
What's on the menu?
Medieval Times' noble guests feast on garlic bread, tomato bisque soup, roasted chicken, sweet buttered corn, herb-basted potatoes, pastry of the Castle, coffee and two rounds of select beverages. A full-service bar is also available for adult guests. Vegetarian meals are available upon request.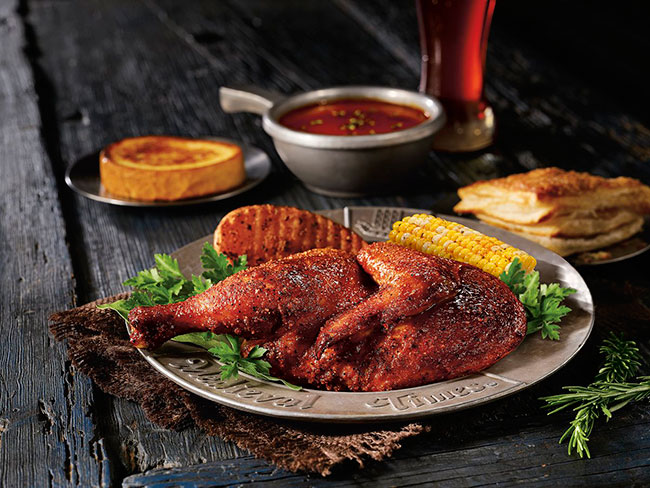 Where are Medieval Times' Castles located?
We currently have nine Castles: Kissimmee, FL, Buena Park, CA, Schaumburg, IL., Hanover, MD., Lyndhurst, NJ, Myrtle Beach, SC, Dallas, TX, Lawrenceville, GA., and Toronto, ON. Tickets for any of these locations can be purchased here.
My Readers Save Big with this Special Offer!
Medieval Times tickets for adults are just $36.95 and children (12 and under) are $29.95 with the code MT3629.  Code is valid through 2/28/17.
My family and I will be visiting soon, so stay tuned for our upcoming review.  We're very excited to be taking the kids for the first time, and I can't wait to share our experience with all of you!