So. Let's talk about personal problems.  Well, just one in particular:  bladder leakage.
No one likes it.  No one likes to talk about it.  And no one likes to wear the products made to protect your clothing.  But I hope I can change your mind about that, because Depend has an awesome new line of protection that I think you're going to love!  (More about that in just a minute).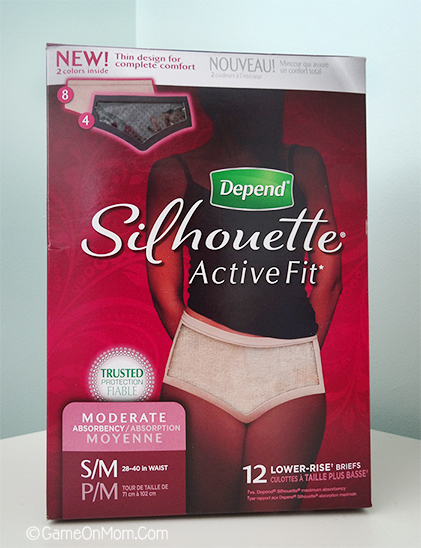 Over 51 million American women experience bladder leakage; that means 1 in 3 women!  If you don't have it, you know someone who does, even if they've never talked about it.  It's one of those things people don't like to admit, but when you think about it, what's the big deal?  If 1 in 3 women are experiencing this problem, it's something we should feel more comfortable talking about.  We have to break the stigma associated with bladder leakage, and Depend is entering year 2 of its Underawareness social movement and charitable cause to help do just that.  As part of Underawareness, Depend is encouraging people to show their support for women with bladder leakage.  For every photo or video shared using the #Underawareness hashtag, Depend will donate $1 (up to $3 million) through 2016 to fund charities that advance the research and education of bladder leakage.  I think that's really cool, and if you check out the hashtag you'll see some really creative and fun photos that people have shared already.
As for me, to participate in Depend's new Underawareness campaign, I'm going to talk to you about my bladder leakage issues today, and I hope you'll join me.
I have two kids, and while people prepared me for many of the challenges of childbirth and raising my kids…no one told me about light bladder leakage many women experience after they've had children.  It never even crossed my mind, because I always thought it was something that might happen years later as I grew older.  I'll be honest:  it caught me by surprise, and I was initially really embarrassed about it, like many women are.  I wish I hadn't been, though, because with such a large number of people dealing with the same problems, I know there are great support systems of friends and family who are right there in the same boat.  And they're not just one age group – light bladder leakage affects women of all ages.  In fact, if you ask around, you'd find that more people in their 20s and 30s deal with bladder leakage than people in their 80s, so it's definitely nothing to be ashamed of.
So how does bladder leakage affect me?  It's annoying, that's for sure.  And it causes me to make extra plans, like making sure I have pads and protection in case something happens.  If I go to a funny movie and laugh too much?  There could be leakage.  If I go to a high school reunion and dance all night?  There could be leakage.  If it's allergy season and I sneeze all day long?  There could be leakage.  If you have it, you know exactly what I mean, you know how frustrating it is, and you know that sinking feeling when you realize you're experiencing leakage and forgot to bring pads.
While there are plenty of bladder leakage protection items designed to help you when things get a little problematic, they are not all created equally.  You may recognize the Depend brand name and already associate them with high quality products, and so do I.  I'm especially excited about their newest product line, the Depend Silhouette Active Fit briefs.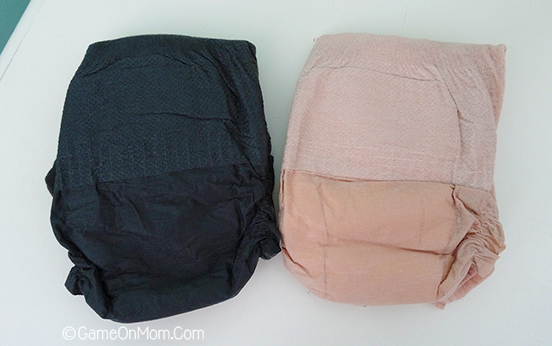 These are so cool!  They are a discreet, moderate-absorbency brief made with a super thin design for comfort and the trusted incontinence protection Depend is known for.  These Active Fit briefs have a lower rise, which gives them an underwear-like look.  And get this:  they're available in both black and beige colors.  That's a first!  There's nothing inherently wrong with high-rise white briefs, but if you want a more modern look that won't keep you from wearing your favorite skinny jeans, look no further.  These briefs are great under any type of outfit, because they're made with a cloth-like fabric that stays smooth and won't bunch up or wrinkle under your clothing.  You can wear them comfortably every day; you'll feel confident all day long, and you don't have to change your style.  You can take back your freedom, and I call that a victory!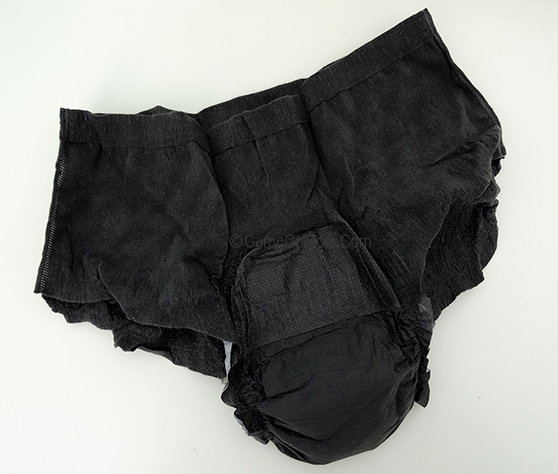 I'm also excited to tell you that you can try out Depend's new Silhouette Active Fit briefs for yourself, for free!  Head on over and grab your Depend Silhouette Active Fit brief free sample now.  Just pick which kind of brief you'd like to try, fill out the quick form, and wait for them to arrive at your front door.  These briefs are awesome, so trust me when I say you'll definitely want to try them out.
So what do you think?  Are you ready to talk about bladder leakage?  If you are, jump on the #Underawareness campaign with me!  Grab your free samples, take some fun photos and post them with the #Underawareness hashtag, and help women everywhere as Depend donates $1 to charities for every tagged picture or video.  I can't wait to see what you post!