Guilt-Free Frozen Treats from Arctic Zero
I received this product for free from Moms Meet to use and post my honest opinions. Compensation for this post was provided, and this page may contain affiliate links
Summer wouldn't be nearly as sweet without ice cream, and indulging in a delicious scoop is one of our favorite ways to beat the heat. All that sugar and saturated fat that fills up a pint, however, puts a damper on the family fun. This year, we've opted for a better-for-you frozen treat with Arctic Zero.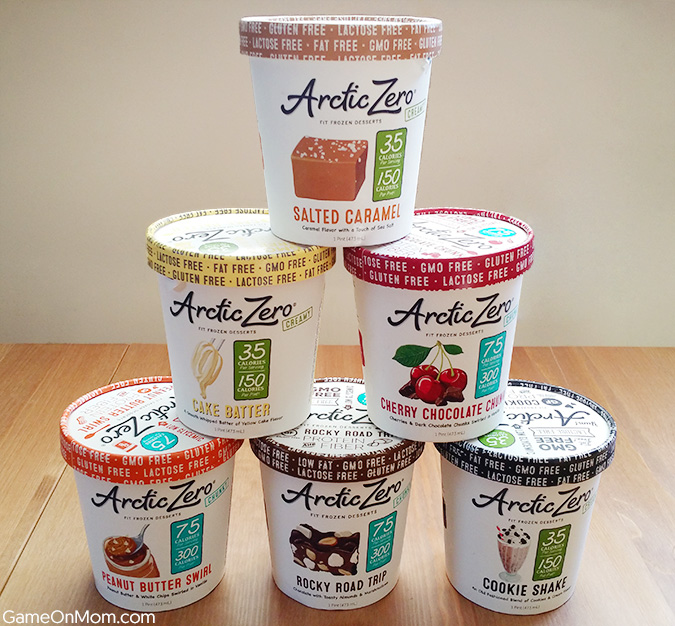 Arctic Zero is a little different from ice cream, and it's every bit as enjoyable.  Sweetened with a combination of organic cane sugar and monk fruit, Arctic Zero is low glycemic and doesn't contain any artificial sweeteners or sugar alcohols.  In fact, you won't find any artificial ingredients in their products.  If you know me at all, you know that's the first thing I look for on a food label.
Arctic Zero offers a wide assortment of yummy flavors in two different kinds of pints:  Creamy and Chunky.  Creamy pints are fat free and have only 35 calories per half-cup serving, while the Chunky pints are low in fat (1-2.5 grams) and have just 75 calories per half-cup serving.  Next time you're grocery shopping, take a look at a few pints from other brands, and you'll see how big the difference is.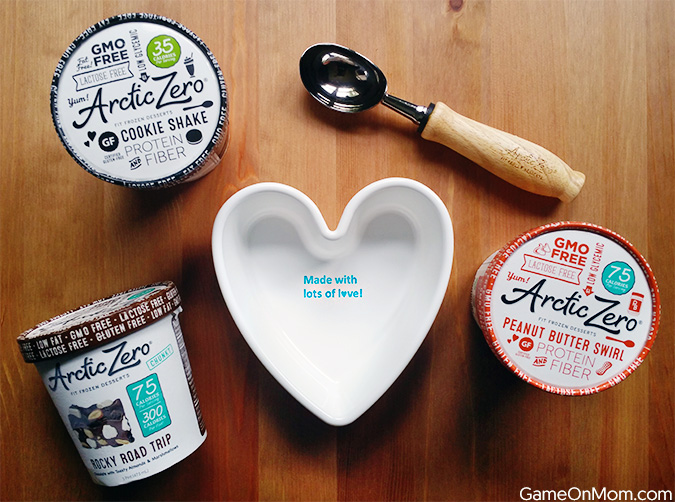 There are plenty of other reasons to love Arctic Zero too.  All of the pints are GMO-free, lactose-free, and certified kosher, plus there are many gluten-free options as well.  Each serving has 2-3 grams of fiber and 3-4 grams of rBST-free whey protein, making Arctic Zero just right for protein smoothies or shakes.
It sounds nearly perfect, but how does it taste?  I give it two thumbs up!  Before serving it to my family, I did prepare them by explaining that it's a "frozen dessert", but it's not actually ice cream.  I think setting their expectations from the beginning really opened them up to loving Arctic Zero, and it didn't hurt that they have some fabulous flavors.  My personal favorite is the Peanut Butter Swirl.  So yummy.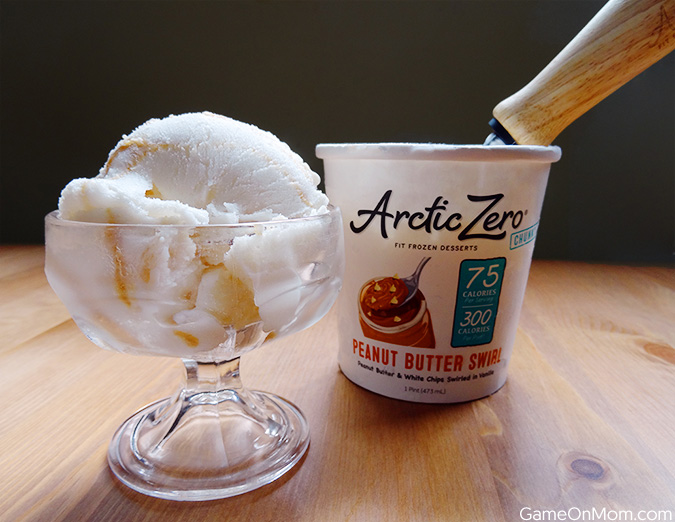 The consistency is a little different from regular ice cream, and it can be hard to scoop when it's fully frozen.  You'll want to follow their simple instructions for thawing to achieve the perfect creamy texture.  Simply let it thaw on the counter for 15 minutes, or if you can't wait, pop it into the microwave for 30 seconds.  Then you're ready to enjoy a delicious dessert!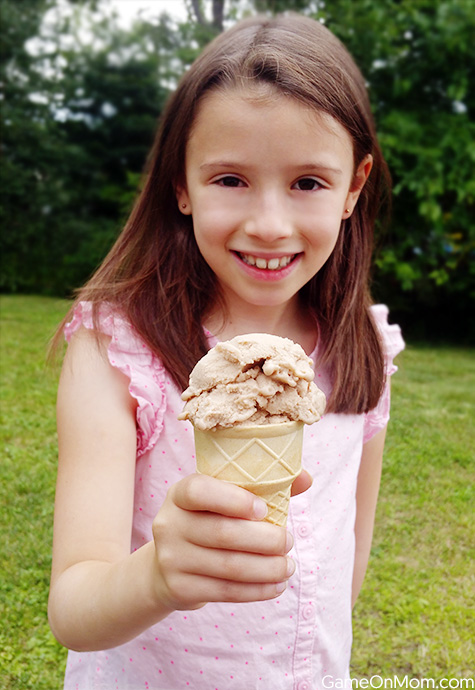 Try it in a bowl or in a cone (preferably organic!).  Either way, now you can keep the sweet in summertime without the usual guilt that goes with it.  If you really wanted to, you could devour an entire pint and only have had 150 calories.  Sounds like the perfect way to end a long day, don't you think?
Arctic Zero pints are $4-5 each, and you can find them at Target, other grocers, and online at Amazon.com and ArcticZero.com.  Visit arcticzero.com/retail-locator to find a store near you!