Go Bananas with Fingerlings Baby Monkeys from WowWee! + Giveaway
Thank you to WowWee for sending us some adorable Fingerlings so we could celebrate #FingerlingsFriday and share it with our readers!
Happy Fingerlings Friday!
No; I don't mean the potatoes.  I'm talking baby monkeys, folks.  Fingerlings are a brand new toy from WowWee, makers of exceptional tech toys like Robosapien and MiPosaur, and they're about the cutest things I've ever seen.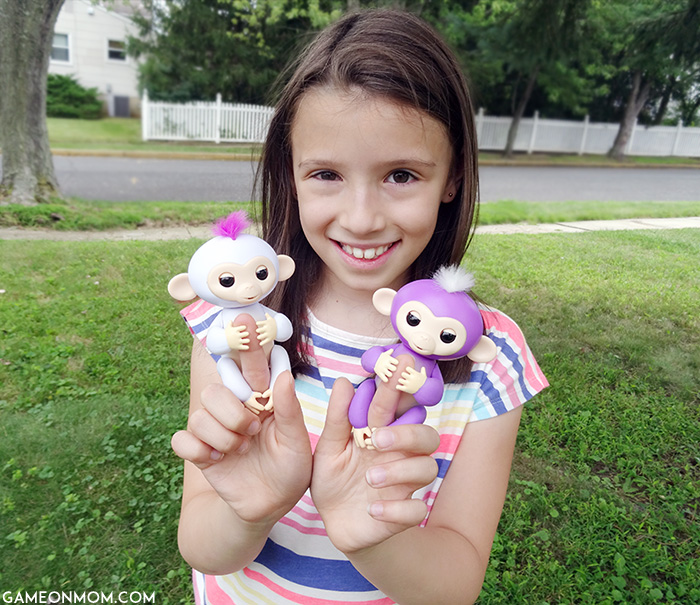 The line consists of six adorable, interactive pet robots:  Bella, Mia, Sophie, Finn, Boris, and Zoe.  They grip onto your fingers (among other things) and respond to sound, motion, and touch.
Each Fingerling has his/her own personality that comes to life through more than 50 sounds and animations.  They are so unbelievably adorable!  Pet them.  Swing them.  Clap for them.  Blow them kisses.  You'll be rewarded with sweet and silly monkey sounds and movements.  If you're lucky, you just might get some baby monkey kisses too.  Or maybe a burp.  These little guys are just full of surprises.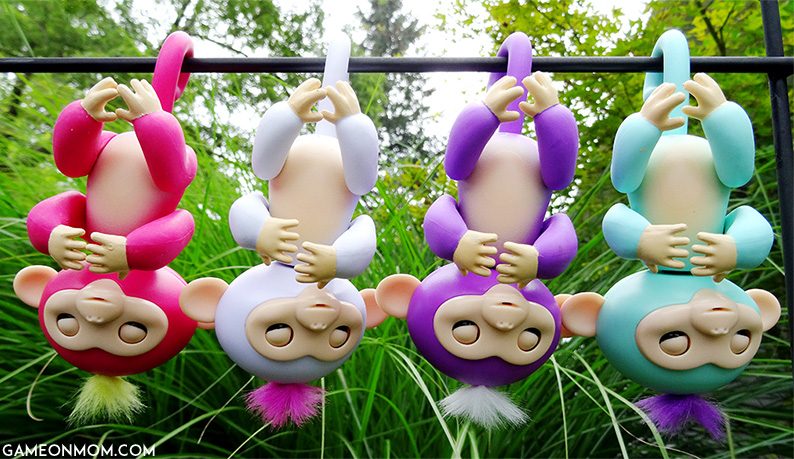 We especially like to hang them upside down and watch how excited they get.
Fingerlings are small enough to take anywhere, and you can hook them onto almost anything.  Attach them to your backpack, laptop, markers, or if you're my son, attach them to your belt and take them for a walk with you.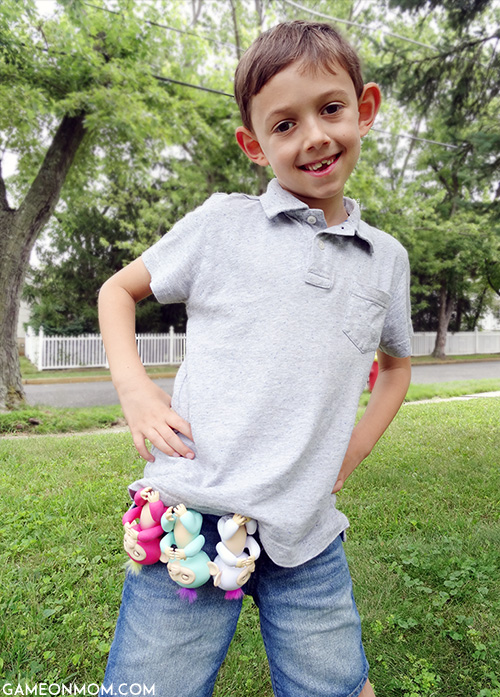 Once you let one of these sweet baby monkeys cling to you,  you're not going to want them to let go.  They're irresistible.
When you have a Fingerling, you have a fun friend at your fingertips.  These are guaranteed to be a hit with the kids and a hot toy for the holidays.  Don't wait until then to grab one though.  For every Fingerling Baby Monkey sold during the first week of sales (Aug. 11-18), WowWee will donate $1 to WildAid, a nonprofit wildlife conservation group focused on reducing the demand for wildlife products.
Fingerlings are available in the US starting now!  You can purchase them for just $14.99 each at major retailers like Toys"R"Us, Target.com, and Amazon.com.  It's a good thing the price is so reasonable.  Play with one Fingerling, and you're going to want to collect them all.
How would you like to WIN a Fingerlings Baby Monkey?!  Enter via the Giveaway Tools Form below.  Open to US residents who are 18 and older. Ends 8/28/17 at 121:59 PM ET.  Good luck!