Simple Telling Time Memory Game
Learning to tell time can be tricky for even the brightest of kids, but there are ways to approach that won't overwhelm your child and will even be fun!  The classic Memory game using matching pictures practices many important skills, such as short-term memory and speedy recognition. Use those same rules of the game to make a version that helps young learners practice telling analog and digital time.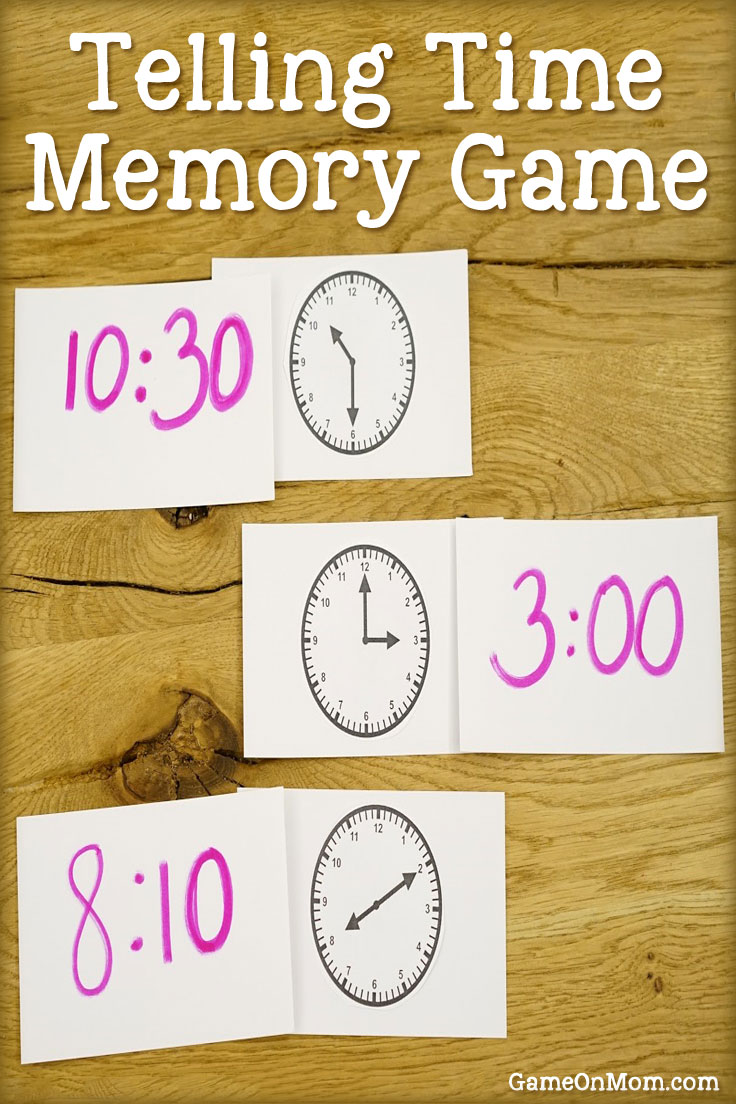 What You Need:
What You Do:
Cut out 20 analog and 20 digital clock patterns.
With your child, program pairs of clocks – one analog and one digital – with matching times. For third grade, you will want to keep the times to 5-minute intervals.
Once the clocks are programmed, shuffle them together like a deck of cards. Lay them face down in an 8 x 5 grid (total of 40 cards). The child turns over two cards in an attempt to make a match between a digital and analog clock.
If they match, the child keeps the pair and earns another turn. If they do not match, she replaces them face down. The parent now turns over two cards.
Play continues until all the pairs are matched. The player with the most matches wins.
As your child becomes more proficient at telling time, create new matches that are more challenging by programming the clocks to the nearest minute. You can add time phrase matches too, such as 8:15 and quarter after eight.
This memory game is so easy to set up and play, but it's so effective.  Your child will be telling you what time it is in no time!