The Safest Sunscreens for Your Family and the Planet
I've been trying to save space and reduce clutter by keeping my family's clothes seasonally separated. Spring got off to a rocky start, but it's finally time for me to put aside all those cool-weather clothes and prepare for some fun in the sun! I'm so glad that my kids and I are able to spend time outdoors in the summer; it's wonderful to have the quality time, but it's also a chance to sneak in some sun education. If you ask me, it's never too early to learn about sun safety, and I've been trying to make sure my kids are aware of why we need to protect our skin.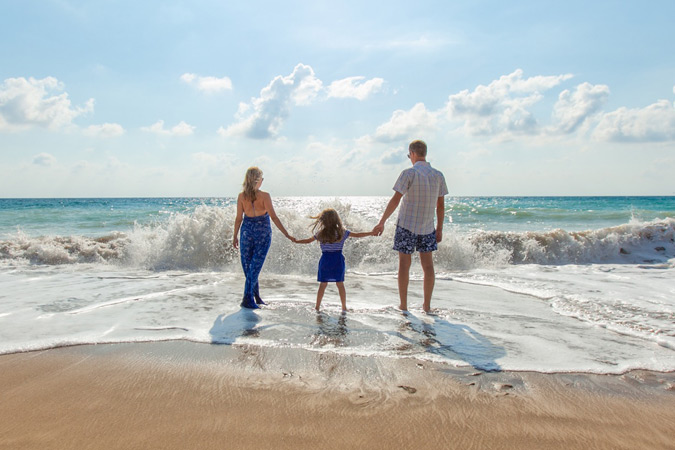 I try to make sunscreen a last resort, because it's just one more man-made product we have to put on our bodies. It's known to include chemicals that damage us and the planet, so it's never my first choice of defense. To help combat the sun's damaging effects, we wear protective clothes that keep us covered but cool, we seek shade, and we constantly keep an eye on how much time we're spending in the direct sun, but those things aren't always enough. If you go to the beach, for example, it can be tough to keep covered at all times, stay under a beach umbrella, and totally plan your day around the sun's harshest rays. It's just not always feasible, and in those cases, sunscreen is an absolute must.
In trying to find the best sunscreen for my family, I've been browsing the Environmental Working Group's (EWG) sunscreen research webpage; it helps me track down the best options with the least-questionable ingredients. They rank products on a scale from 1 (best) to 10 (worst), and I try to stick with products with a 1 or 2 rating. Since I've spent some time researching the best and safest sunscreens on the market, I thought I'd share some of my favorites with you. I'm including lotions and creams, sticks, and sprays, and they are all free of harsh chemicals and oxybenzone. Side note: spray suncreens are not generally recommended.  The risk of inhalation is high with sprays, and they make it more difficult to get adequate coverage.  I've decided to include some of the better options because I know sometimes convenience matters, and people will use them anyway.  No sprays rank higher than a 3, so they're an exception to my 1 and 2 rating rule.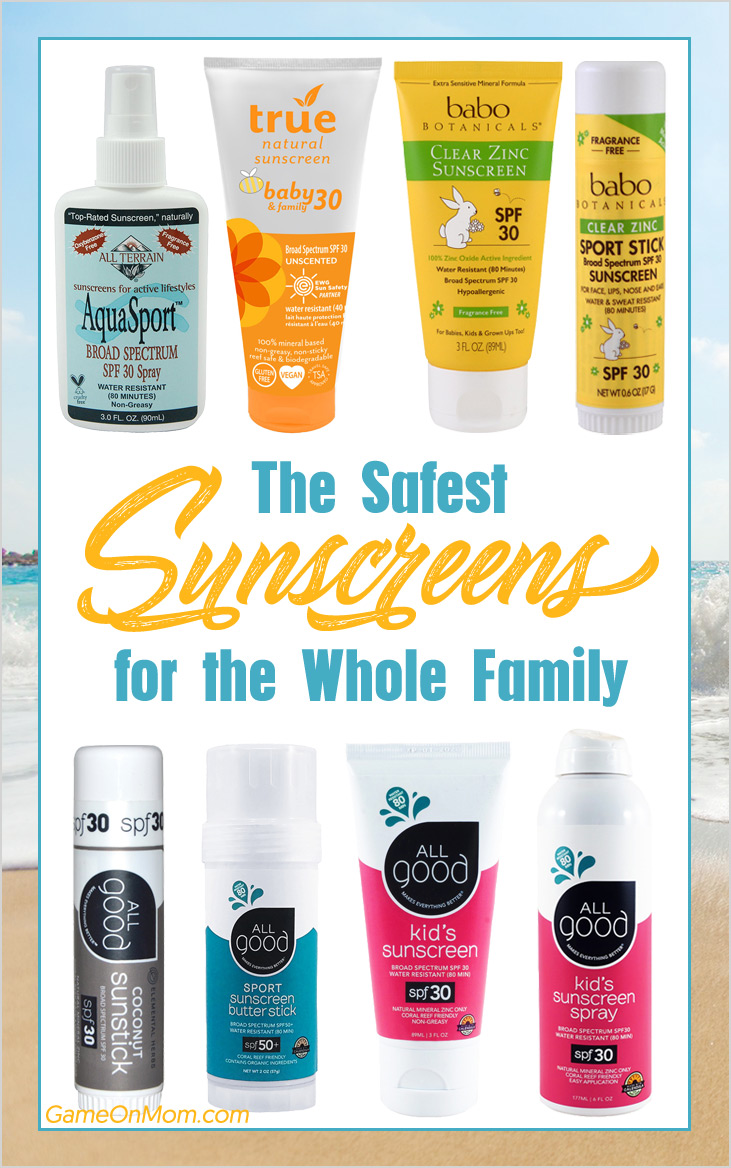 A few reminders about sunscreen usage:
Physical/mineral sunscreens (i.e., zinc oxide and titanium dioxide) have come a long way in recent years, and they're easier to apply than ever before. If you're accustomed to using chemical sunscreens (e.g., oxybenzone, avobenzone, octisalate, etc.), however, you should know that the physical variety generally requires a little more rubbing into the skin in order to get rid of the pasty white residue that they might otherwise leave. It's really not a big deal, and you get used to it pretty quickly. My kids have never known chemical sunscreens, and they are perfectly happy using physical sunscreens with or without the "white". That being said, the sunscreens I've featured here really are easy to use and don't leave you looking like Casper, which is one of the reasons I chose them.
Don't be stingy. You want to make sure you're adequately covered, and don't forget areas like ears and hands. The most expensive sunscreen is a lot cheaper than medical treatments.
Reapply! You can use the best sunscreen available, but if you don't reapply at the recommended intervals, you're not going to get the protection you need.