Safely Keep Bad Bugs at Bay this Summer + Giveaway
I haven't even started writing yet, and I'm already starting to itch.  Why?  Because we're about to talk about lice and other nasty critters.
Imagine your child coming home one day complaining of an itchy head.  You'll probably dismiss it at first because kids are always complaining about something and a little itching doesn't seem like such a big deal in the scheme of things.  But when you see that he/she is really going to town with the scratching, you realize you should take a closer look.  And then…POW!  Lice.  You immediately consider shaving your child's head, but instead end up investing many hours (spread across many days) fixing the problem.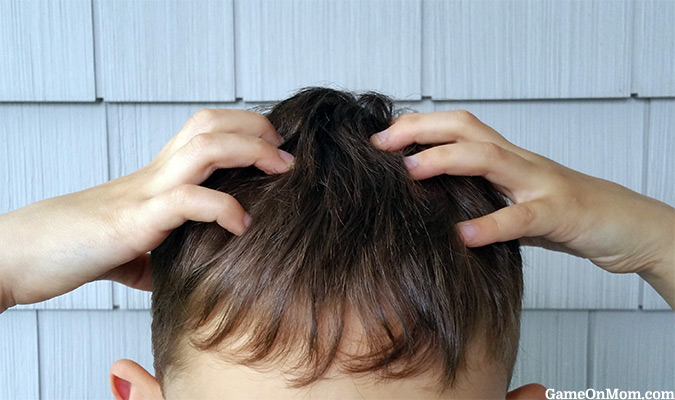 This is something I'm anxious about every day of the school year, but if you send your kids away to camp for the summer, you have even greater reason to worry.  Not only is there the threat of lice, but you also have to deal with mosquitoes and maybe even bed bugs.  Itching, bites, welts, more itching.  It's all just…ICK.  Dealing with the aftereffects of infestations is not my thing.  I prefer to prevent them in the first place.
Fairy Tales is my go-to brand in these situations.  You've heard me talk about them before because they make great hair products for kids that don't have all the things I try to avoid, like harsh chemicals, pesticides, toxins, parabens, and sulfates.  A lack of dairy, gluten, and nuts in their products also makes them ideal for people with allergies.  So, we have been fans of Fairy Tales for years now, and I'm happy to tell you that their line includes several products specifically designed to keep pests away.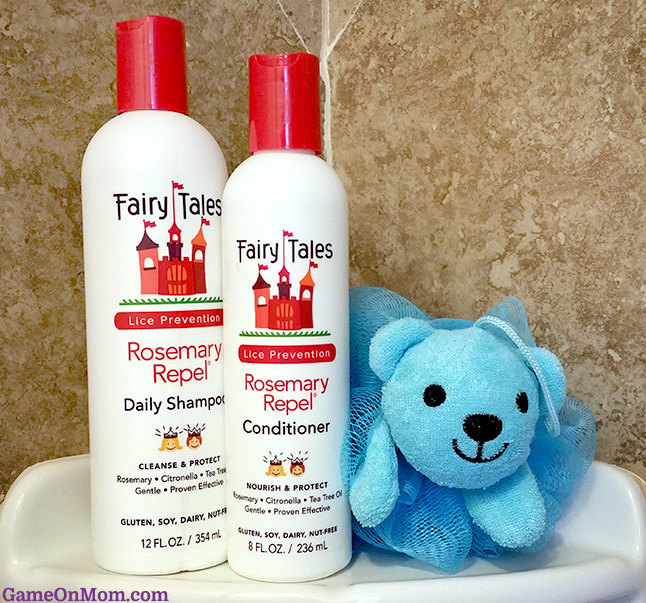 Let's start with their Rosemary Repel Daily Shampoo and Rosemary Repel Conditioner.  These are as gentle as their other shampoos and conditioners, but a proprietary blend of organic rosemary, citronella, tea tree, and geranium oils help prevent lice.  Use this combo every day, and you'll fend off those nasty buggers and look good at the same time.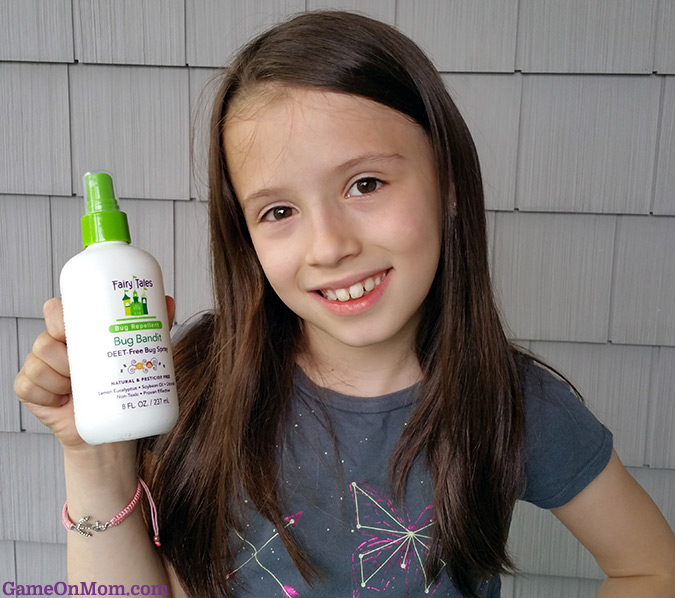 A bite or a sting can quickly turn a fun summer day into a , so we never go out with bug spray.  Unfortunately, a lot of bug sprays are more frightening than the bugs they're protecting you from.  A few years ago, we switched to the Fairy Tales Bug Bandit Deet-Free Bug Spray, and now we get the same results without the nasty chemicals.  A quick spray before going outside keeps the fleas, mosquitoes, ticks, and biting flies at bay.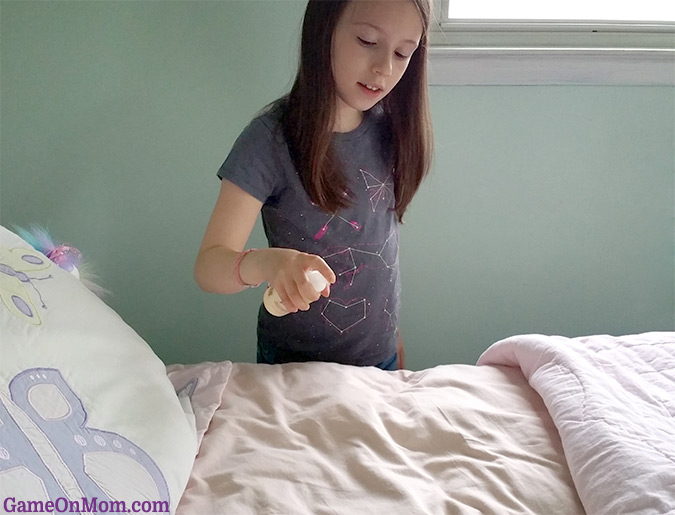 I want absolutely nothing to do with ticks or lice, but what really scares me is the prospect of my kids bringing home bed bugs.  Fairy Tales has yet another natural solution with their Sleep-Tite Bed Bug Spray.  Use this on beds and linens, and the natural minerals and other non-toxic ingredients will kill bed bugs and their eggs instantly.
Whether you're sending your kids off to sleepaway camp, day camp, or you're taking a vacation, you'll want to put these Fairy Tales summer essentials on your packing list.  Prevention is always better than a cure, don't you think?  To learn more about Fairy Tales and shop their online store, visit FairyTalesHairCare.com; you can also get most of their products on Amazon.
Fairy Tales is generously offering our readers a chance to win a Fairy Tales Prize Pack, which includes their Rosemary Repel Daily Shampoo, Rosemary Repel Conditioner, Bug Bandit Bug Spray, and Sleep-Tite Bed Bug Eliminator.  Giveaway is open to US residents who are 18 and older.  Ends 6/6/17.  Good luck!