Printable Cars 3 Race to the Finish Board Game & Recipe for Miss Fritter's Corn Fritters
Who is excited about the release of Cars 3 on June 16th?  If you're even half as excited as my son is, you've probably seen the trailer at least a few times, but I'll share it with you now just in case:
I get so emotional every time I see that, don't you?  Anyway, you've seen the trailer, and you might have already taken advantage of all the free coloring and activity pages out there.  Today we're stepping up our game with, well, a game!  Click the image to download the free, printable Cars 3 Race to the Finish Board Game: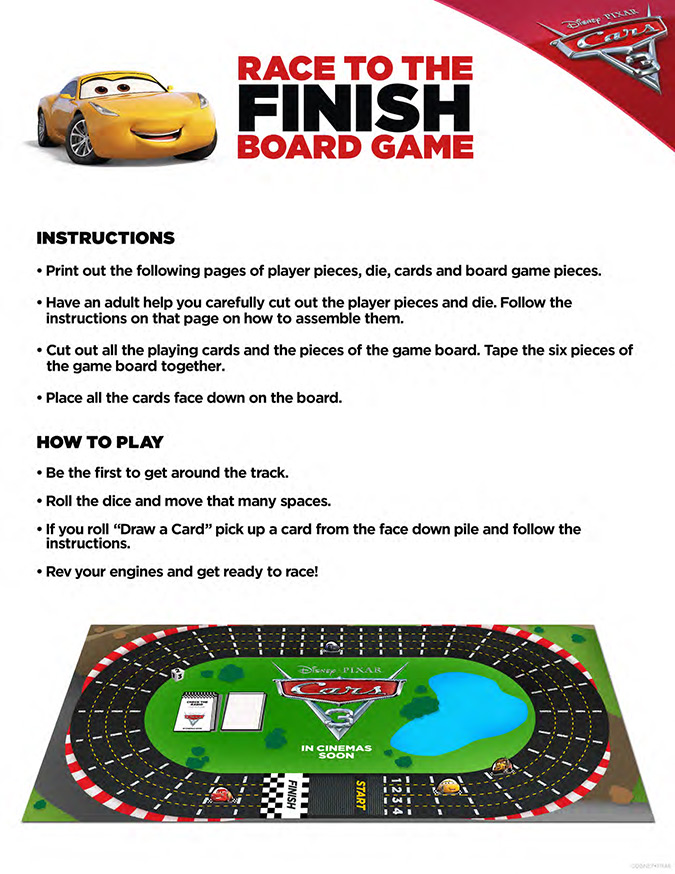 What goes best with a fun game?  Something fun to nibble on.  For a delicious snack, try this recipe for Miss Fritter's Corn Fritters: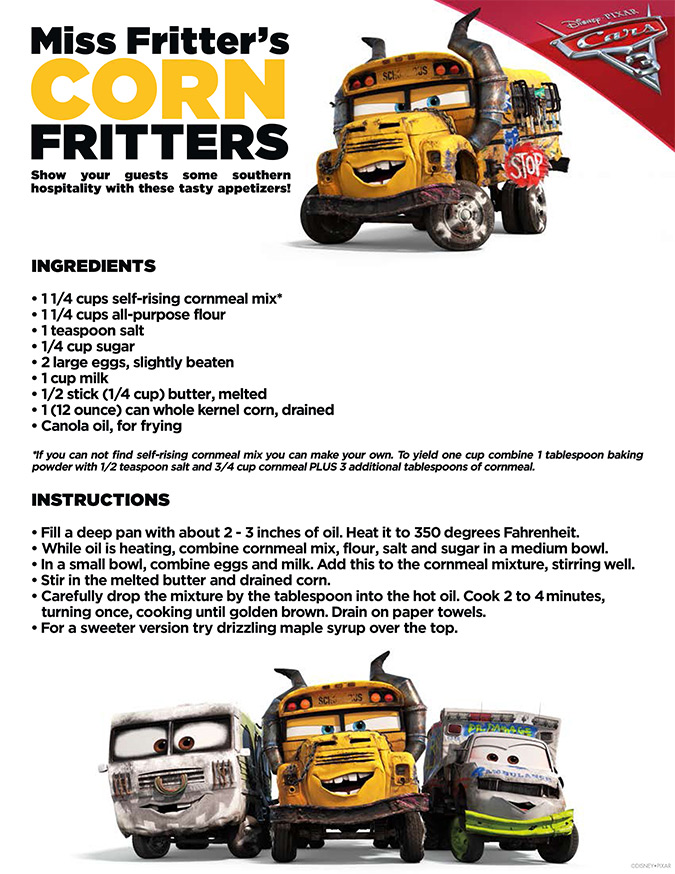 Both of these would be perfect for a Cars-themed family game night, and they'll definitely help you get revved up for the upcoming movie.
Haven't gotten your tickets yet?  Buy tickets to Cars 3 between now and June 7th at 9 AM PT, and get a FREE download of "Ride" by ZZ Ward featuring Gary Clark Jr.


(Gotta love getting a free gift with something you want to buy anyway.)
I hope you enjoy the game, the snack, and the latest installment in the Cars franchise!