Our Top 5 Picks for Easter Basket Toys
The weather hasn't necessarily caught on, but my allergies have – Spring is here!  It's off to a slightly slow start, and it feels a little longer since Easter falls late in the season this year, but we're rapidly approaching one of my favorite times of the year.
When I was growing up, my family always made a big deal about creating Easter baskets for me (I usually got about three of them), so I have really fond memories of digging through plastic eggs and pastel basket grass. There were always chocolate bunnies and jellybeans to be found, but my favorite things were the cute little gifts from my family. They were never anything big or expensive, but something about having little mementos from people who cared about me made me happier than candy any day of the week.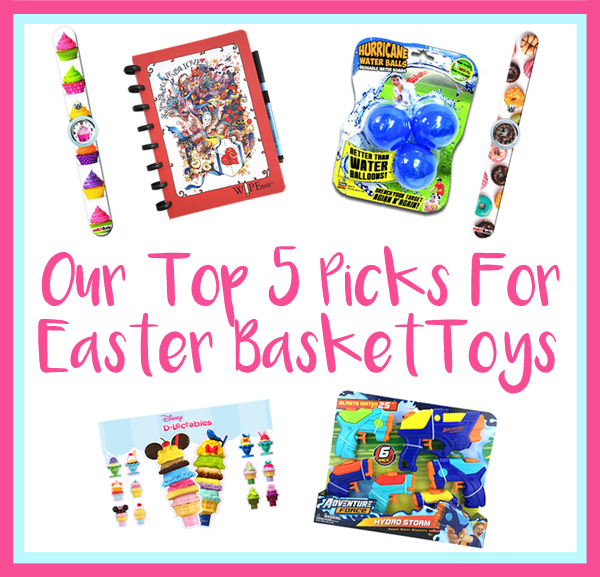 This year as I'm putting together my own kids' Easter baskets, I'm making sure I include a few little gifts they can use for a while, as well yummy treats. In case you're working on baskets for your kids, I thought I would share a few ideas with you!
Wipenotes
Wipenotes by Beyouneeq are really cute little notebooks that can be reused as many times as you want. How? The pages are mini whiteboards! I love this idea, because I can't count the number of notebooks I filled up with meaningless little doodles and words. Sometimes you want to keep things like that, but other times you wish you could undo that 5th page of doodle hearts idly sketched out while you watched TV. Or at least that was my experience. Wipenotes let you do just that, as each page can be erased and reused infinitely. They're pretty, too: each notebook has a cover decorated by award-winning original artwork, and there's sure to be one that suits everyone.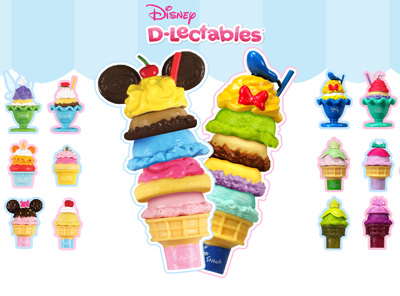 D-Lectables
Imperial Toy and Disney have teamed up to create D-Lectables, and they are so adorable. D-Lectables are your favorite Disney characters reimagined as mix and match sweet treats. They're interchangeable, which means they come with various components and elements that let you truly customize your designs. For example, there's a little set of mouse ears that can be used as ice cream or cupcake toppers – your choice! D-Lectables come in mini surprise blind bags (like many of your kids' favorite collectables), and you can collect characters like Mickey Mouse, Tinker Bell, Winnie the Pooh, Cinderella, and more. There are over 30 styles to collect, so they will definitely keep kids busy for a while.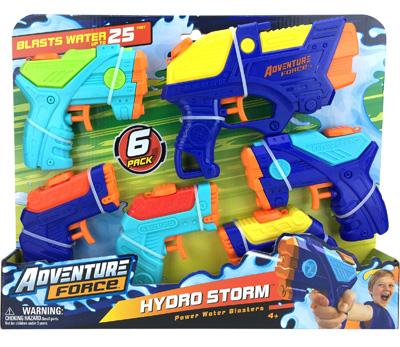 Hydro Storm 6-Pack
The Hydro Storm is a fun, outdoor toy, and it's sure to be a hit as the weather warms up and the kids are outside more often.  These compact water blasters are incredibly affordable (did I mention this is a 6-pack for just $9.97?), and they are everything kids need for an epic water battle with their friends. The blasters are easy to fill and project water up to 25 feet, so you can expect your back yard to turn into the neighborhood kids' favorite place to play.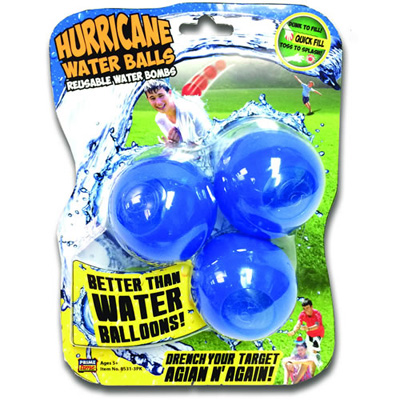 Hurricane Reusable Water Balls
While the kids are playing with their water blasters, they can also enjoy these fun reusable water balls. Forget water balloons; these Hurricane Water Balls are self-sealing, so there are no pesky knots to be tied. That's a huge time saver during any water balloon battle. (And how many times did you drop water all over your feet trying to tie a water balloon with little kid fingers?). These balls can be reused for up to 1,000 splashes, so they're in it for the long haul.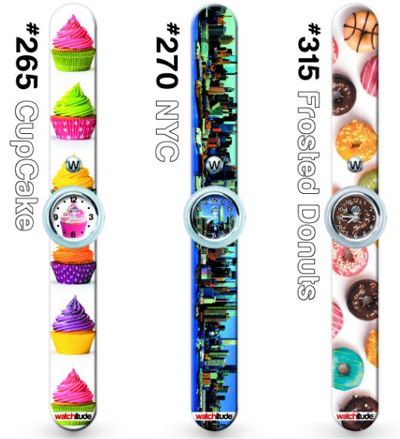 Watchitude
I don't know how old you were in the late 80s and early 90s, but if you're around my age, you were probably a huge fan of slap bracelets. My friends and I used to collect those things like they were currency, and I can remember how much fun we had with them. Watchitude takes it up a notch by turning the classic slap bracelet into a fun, water –resistant watch. Each watch withstands rain, sweat, and splashing (perfect to wear during those back yard water fights), and they're available in a ton of fun prints and designs. My favorite one is covered in a pizza print. Obviously.
There are so many ways to make an Easter basket special, but these fun little toys and trinkets are perfect. If you're putting together baskets for your kids, what are you including? We'd love to know!