When to Start Giving Your Baby Water + Reducing TDS in Your Water
Yesterday I got to meet a friend's baby for the first time. He's about 9 months old now, but since they live in a different state it's been difficult to be in the same place at the same time.
Anyway, being able to hold that precious little boy took me straight back to the days when my own children were babies and it made me nostalgic. All evening I kept thinking of what it was like to have a baby in the house and remembering how confusing it is to care for your first child. I'll admit it: I wasn't exactly clueless, but I didn't have a lot of experience with babies. If I had a dollar for every phone call I made to find out if I was doing something wrong, well…there would be a lot of dollars.
I remember one question in particular that required a lot of research on my part. When is it safe to give babies water? Thankfully, the internet and my family had the answer!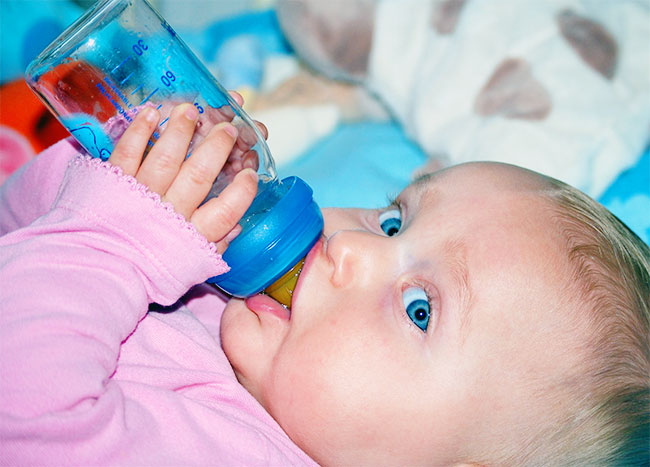 Water is critical for humans, so at first glance it might seem that babies need plain old water as much as anyone else. That's not true. Giving water to babies under 6 months old puts them at risk of malnutrition and diarrhea, and can also cause them to stop drinking breastmilk. Breastmilk is comprised of more than 80% water, so it satisfies thirst while continuing to keep babies safe from infections. Even in hot climates, babies under 6 months should not be given water.
After 6 months, you can slowly introduce your baby to water with small sips here and there. Too much water at once can easily cause a tummy ache or make babies feel too full to eat. Once your baby reaches one year old, you can start letting them sip water regularly and help foster a love of water early on. We all know how important that is!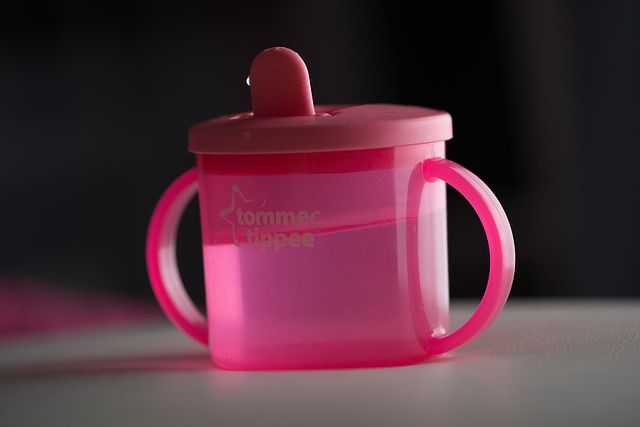 As for making sure baby gets the best and cleanest drinking water, you can try something like the ZeroWater filtration system. I like ZeroWater because they are committed to eliminating total dissolved solids in water.
What is a total dissolved solid (or TDS)?  It's basically any inorganic salts and organic matter that are dissolved in water. TDS in the water you drink come from natural sources, sewage, urban run-off, industrial wastewater, and water treatment chemicals.  It doesn't sound very appetizing, does it?  In fact, it sounds downright scary. Those are not materials I want present in my kids' drinking water. Obviously, we feel pretty strongly that a water filter is a must, but not all filters are created equal.
ZeroWater products are available in several forms: pitchers, dispensers, and even portable bottles. Where ZeroWater really stomps the competition is actually in its name; "zero" refers to the number 000, which is exactly how many total dissolved solids you'll find in your water. Let me explain that a bit.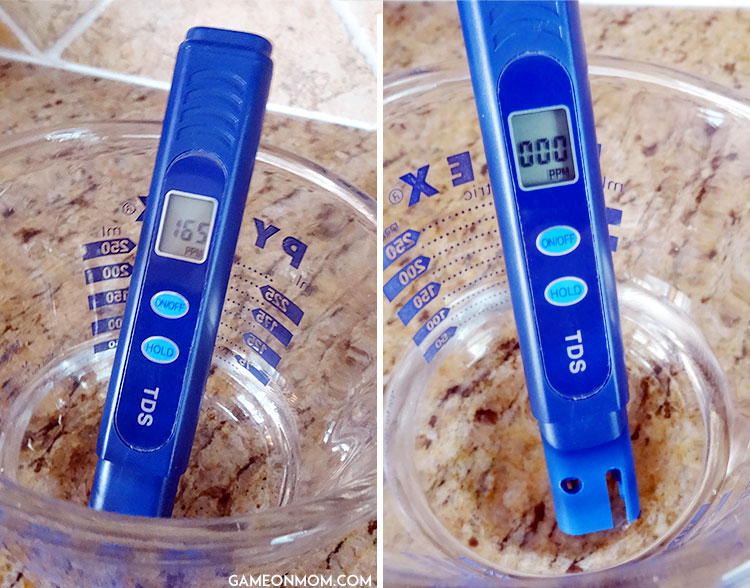 When measuring TDS, they're counted in parts per million (or ppm). The amount of TDS in purified water is 000 ppm. Many other conventional water filters manage to eliminate some TDS, resulting in numbers like 115 ppm. For reference, I checked the TDS readings for my zip code and found our water is 120 ppm straight out of the tap; when I checked my own with a TDS meter, I learned mine is actually 165. Not great. A traditional filter would then take it down to about 115, but now that I know ZeroWater can take us to 000 by eliminating 99.63% of all TDS, there's really no question which I'll choose.
You can easily test your own TDS levels at ZeroWater's website (just enter your zip code for a reading). You can also check out their full product line, purchase dispensers and filters, or find ZeroWater retailers near you if you'd like to check them out in person. If you sign up for coupons, you can also grab $30.00 in savings! Visit ZeroWater.com to get started.