My Little Pony: Puzzle Party App & Prize Pack Giveaway
We've got good news for all you Equestria fans out there.  Back in October, Hasbro and Backflip Studios (makers of DragonVale and Paper Toss) came out with a brand new My Little Pony game!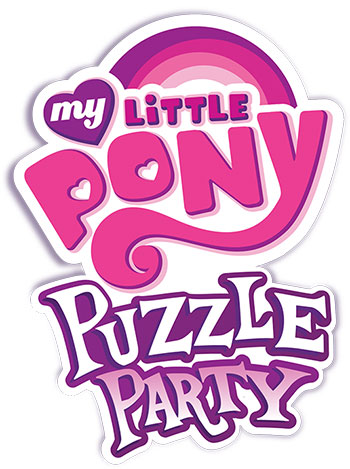 My Little Pony:  Puzzle Party is a hi-def, match-3 puzzle game featuring hundreds of adventures where players can recruit all of their favorite ponies to use their unique "pony power-ups" to master magical levels throughout Equestria.  All of the "Mane 6" is represented here, and each pony is voiced by the real actor from the Friendship is Magic television series.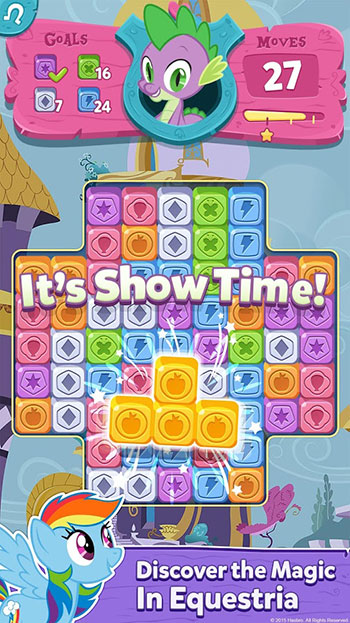 Puzzle Party is available on both Android and iOS.  They'll be updating it regularly to offer new challenges and characters from MLP:  Friendship is Magic.  Download it now so you can get started puzzling with Twilight Sparkle, Fluttershy, Applejack, Rainbow Dash, Rarity, and Pinkie Pie!
My Little Pony fanaticism is by no means a requirement to play Puzzle Party.  If you enjoy vibrant, fun puzzle games, you'll fall in love with the challenges and the graphics.  The puzzles really can get complex, so despite the fact that it's MLP-themed, it probably wouldn't be much fun for younger kids.  Older kids, young adults, and adults, on the other hand, will be hooked.  Download MLP:  Puzzle Party  now, and see for yourself!
To celebrate the release of this new game, we're giving away a My Little Pony Puzzle Party Prize Pack!  One lucky Game On Mom reader is going to receive a package that includes:
My Little Pony: Puzzle Party Bag
My Little Pony Figure
Rainbow Dash Headphones
My Little Pony Sticker Set
Use the Giveaway Tools form below to enter to win.  Open to US residents who are 18 and older.  Ends 1/5/17 at 11:59 PM ET.  Good luck!