Gemmies Design Studio for the Girl Who Likes to Shimmer
If you want to make a little girl smile this Christmas, give her something pretty and sparkly. If you want to make a little girl smile, feel good about herself, and maybe give you a ginormous hug, give her something that she can use to create pretty and sparkly things.  If you've already got a little girl in mind, I've got the toy for you.

The Gemmies Design Studio brings some bling to beading crafts.  Your child's fine motor skills will be put to the test as she makes shimmering 3D crystal creations by clipping and connecting Gemmies crystals.  Use the included templates to make adorable animals, beautiful flowers, rings, bracelets, and more.  Get really creative and skip the templates entirely to create something straight from your imagination.  Either way, what you get is a glittering masterpiece that your child will be so proud of creating.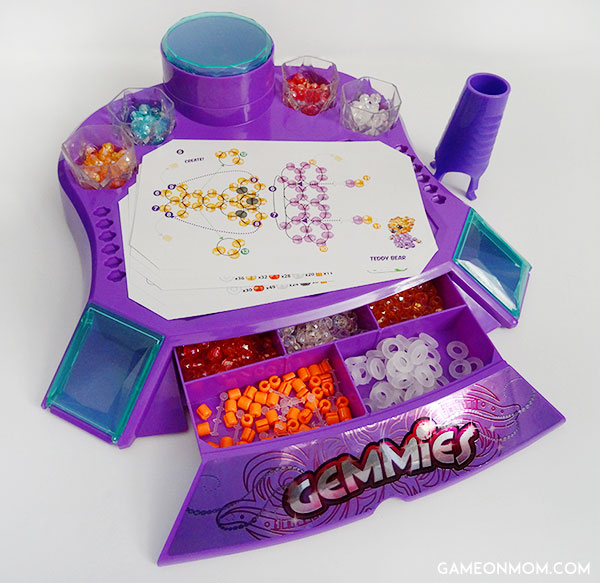 With over 500 pieces, including crystals, rings, spacers, templates, and more, the Gemmies Design Studio comes with every tool you need.  The base not only provides a building platform, but it features a drawer with multiple compartments for sorting and storing your beads and bands.  After you've built a fabulous Gemmies creation, display it on the stage, and then watch them really shine.  This studio's got it all, but if you're little girl is a crafting queen like mine, they do offer expansion packs so you can keep your crystal menagerie growing.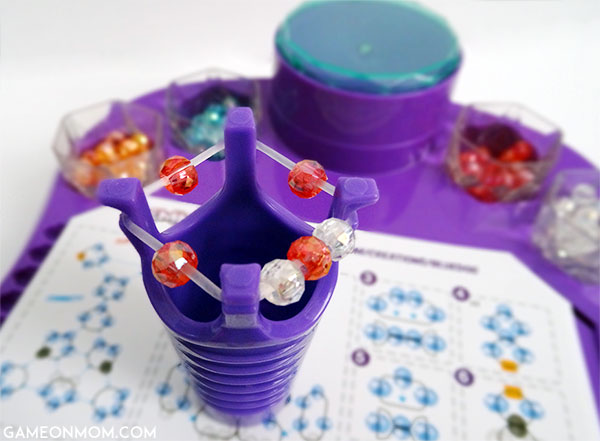 When you first give this a try, it might seem more complicated than you expected, but don't fear.  The directions are pretty easy to follow, and once you've gotten the hang of it, it's all smooth sailing from there.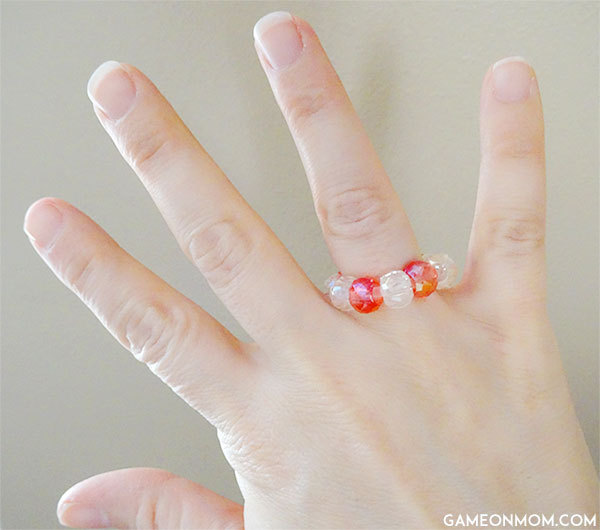 What I personally like best about Gemmies, is that it helps develop dexterity and encourages them to focus on a task.  I love to watch my kids concentrate on something and follow a project through to completion.  If I happen to get a sparkly penguin out of the deal, that's just a bonus.
To learn more, head over to MakeGemmies.com.  You can purchase Gemmies there or at retailers like Amazon (Prime shipping available) and Target.
Note:  There are a lot of small parts in this set, so make sure that there aren't any really little ones around while you're crafting.  The beads are so pretty that they'll definitely capture the attention of a toddler.