You, Delivered: Give the Gift of You with Flowers from Teleflora
When it comes to the holidays, there are plenty of ways to show how much you care. We take time picking out just the right gifts, we bake yummy treats, and we send heartfelt cards. Those are all wonderful gestures, but in my family, the best gifts we can give are ourselves.
There's nothing like family, and nothing like being together for the holidays. It doesn't matter if we have a lot of gifts under the tree; all that really matters to us is that we get to spend time together and share our love for one another.
But what happens when you can't be there? Life doesn't always cooperate, and sometimes it's just impossible to be there in person, but that doesn't mean you can't spread some Christmas cheer! Consider sending a gorgeous holiday bouquet from Teleflora, and I guarantee you'll be the talk of the evening.
As always, Teleflora has an awesome lineup of seasonal floral arrangements, and these beauties will truly deck the halls. Before I tell you about some of the selections, I want to show you the ones I got: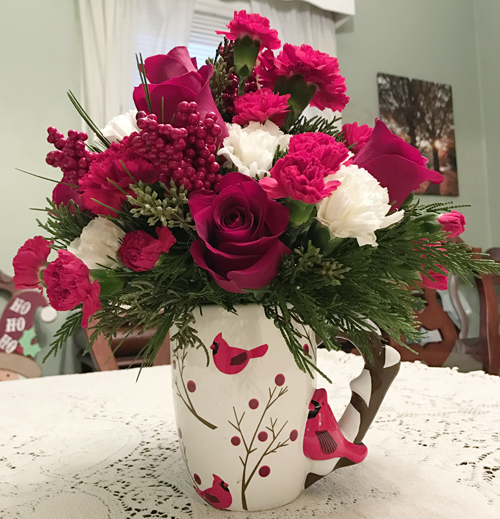 Teleflora kindly sent along their Send a Hug® Christmas Cardinal Bouquet, which is every bit as pretty as I'd hoped. All the women in my family love cardinals, so this was the perfect choice.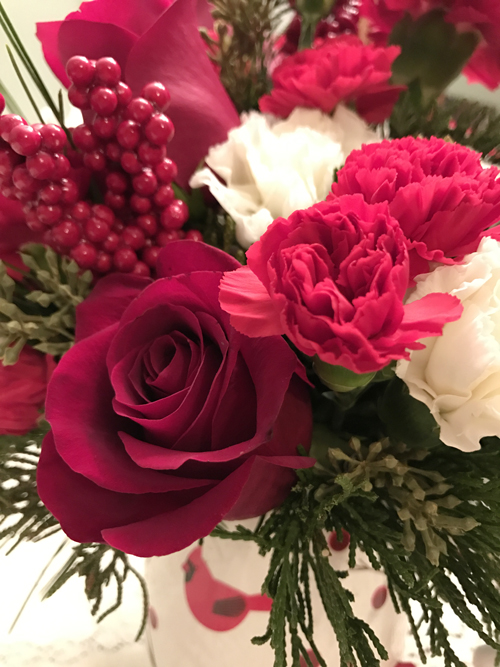 This bouquet is seated in an oversized, hand-painted mug featuring cardinals and berry branches, and it's loaded with red roses, red carnations, holiday greens, red berry accents, and cinnamon sticks (my favorite).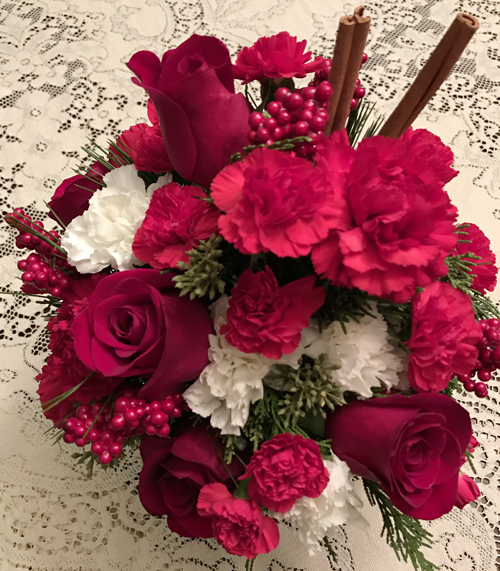 The Christmas Cardinal Bouquet is so festive, and the bright reds and greens really pop. I also love that once the flowers are gone, we'll have a pretty winter mug for all the hot chocolate I've been stockpiling for the holidays.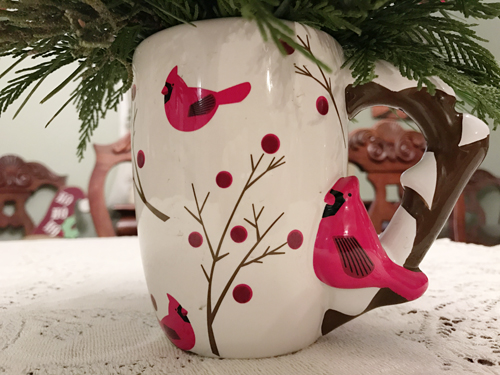 There are several other bouquets available in Teleflora's holiday collection: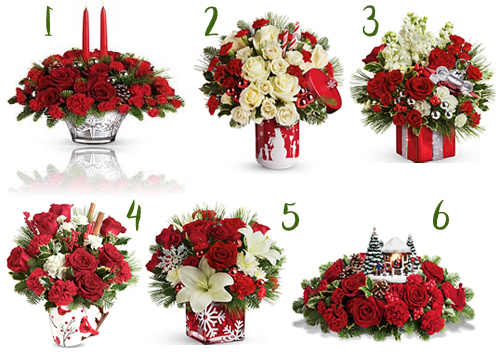 Nothing brightens up the home quite like flowers, especially during the holidays. If you can't make it home this year, sending a bouquet or centerpiece from Teleflora is a sure way to make your family smile! To check out all of their holiday arrangements, visit Teleflora.com. I just know you'll find something perfect!