The Doga Towel is Possibly the Finest Towel in the World + Giveaway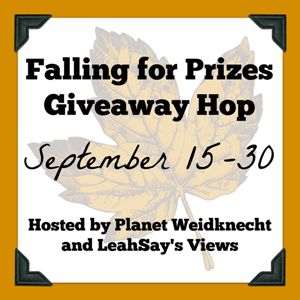 Welcome to the Falling for Prizes Giveaway Hop, hosted by LeahSays' Views and Planet Weidknecht!  We have a lot of great blogs with a lot of great prizes participating in this event, so after you're done here, have fun hopping!
I don't have time to go the spa, do you?  I could make time, I guess, but there are just more important things to do with my family and our schedules are tight.  Not to mention the cost: spas are expensive!
Since I don't find myself at a spa very often, I do my best to create a spa-like atmosphere for myself at home.  You know, on those rare occasions when I can lock myself in the bathroom with dim lights and flickering candles, a glass of wine, some lavender in the tub, cucumbers on my eyes… sorry, I got distracted there for a second.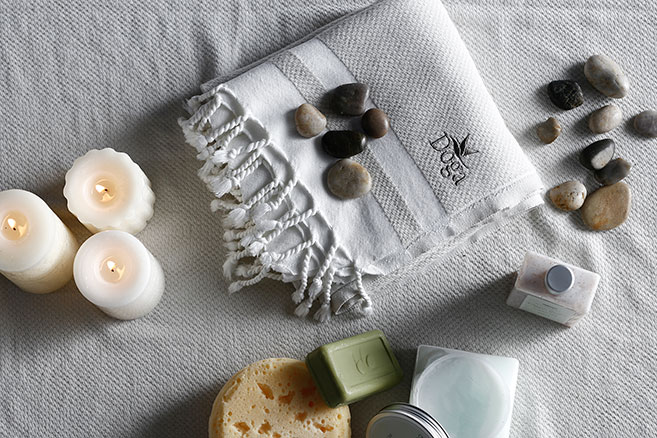 You know what I mean, though.  It's important to find some peace and quiet in your home, and to have some "me time" in a relaxing and inviting atmosphere.  Part of that environment, for me, is a super nice towel.  I know that may seem trivial, but have you ever felt the bath linens at a spa?  They make me instantly feel more pampered!  Now thanks to The Doga Towel, I can bring some of that pampering home.
The Doga, described as "possibly the finest towel in the world", really is fantastic.  The Doga is engineered in the United States, and woven with love in Turkey.  It's made of an organic cotton and bamboo blend, and words can't describe how soft it is.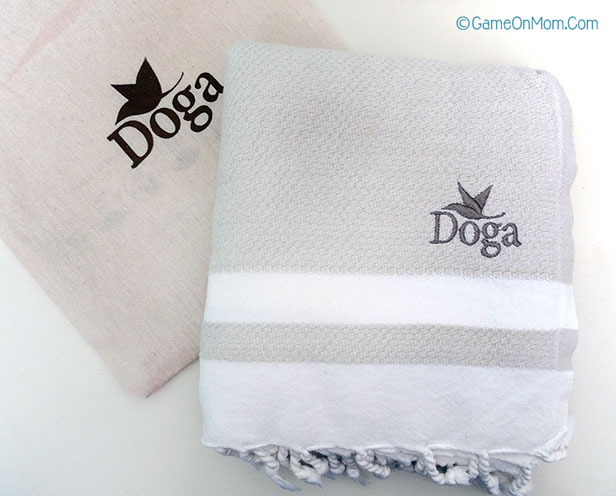 When I opened my Doga towel package, I was skeptical.  It's so thin and light, I was convinced it couldn't possibly work well.  I was wrong!  It's surprisingly absorbent and it dries very quickly.  It's a big towel, which I love, but when it's folded it takes up very little space, so it's perfect for travel.  And that cotton/bamboo blend – wow!  It could not be any softer.  I really wish I could just wrap myself in this fabric all day, every day.  I want a whole Doga wardrobe.  So does my son.  When I let him try the towel, the first words out of his mouth were, "Ooh.  It's so soft!"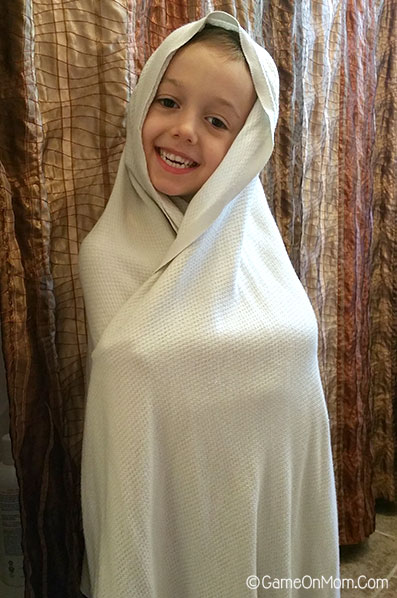 I have to admit the Doga towel is a luxury item, which may be off-putting at first.  But when you consider the cost of a single spa visit, the Doga is practically a bargain if you want a permanent spa-like environment at your own home.  The towel is $65.00, or 2 towels for $100.  It's an investment, but it's so worth it.
To learn more about the Doga experience and start creating your own at-home spa environment, have a look at DogaTowels.com.  You can also find them on Facebook and Twitter.
Enter now to win a luxurious Doga towel of your very own!  Giveaway is open to US residents who are 18 and older.  Ends 9/30/15.  Good luck!