Mama Melanie's Lasagna & My Good Cook Kitchen Drawer
My 15 kitchen drawer items were provided by Good Cook.  All opinions are 100% my own.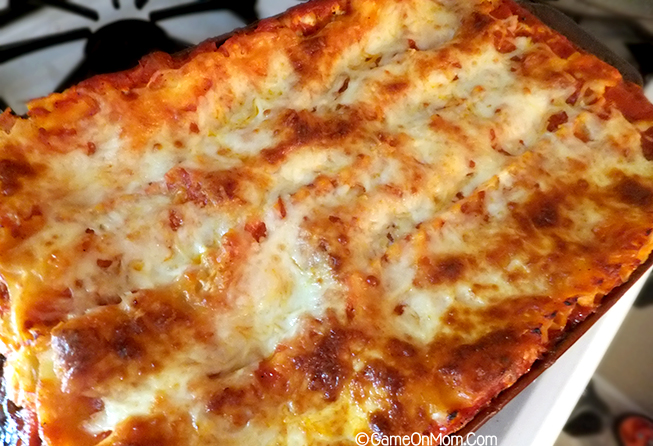 A few posts ago, I told you guys about Good Cook's kitchen drawer event where you have a chance to win some great prizes.  As promised, I'm back to share the kitchen drawer I built with my new Good Cook tools.

Tools in my drawer:
All together, these items make up a very useful kitchen drawer, and I used several of them when preparing my lasagna recipe.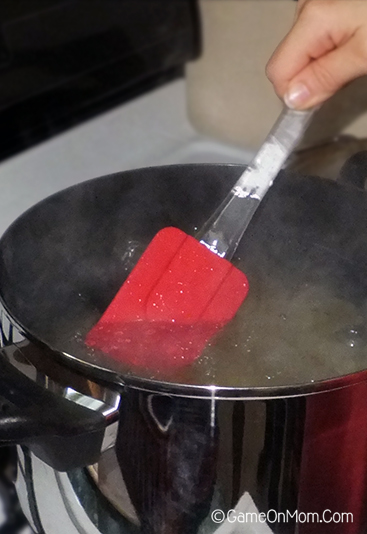 A couple of tablespoons of olive oil and some gentle stirring with my Large Silicone Spatula helped keep those lasagna noodles from sticking.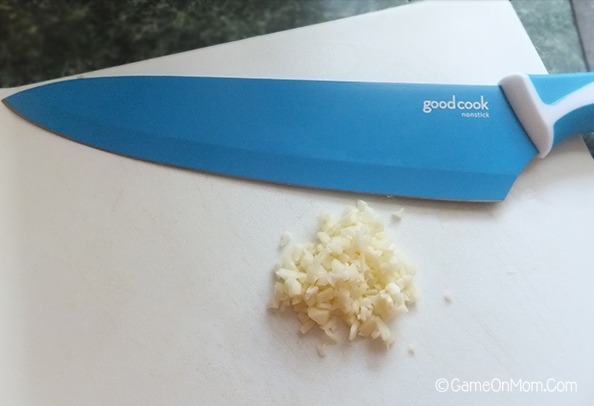 Being the garlic fanatic that I am, I always add a little extra to my sauce, and the Nonstick Chef's Knife made chopping a breeze.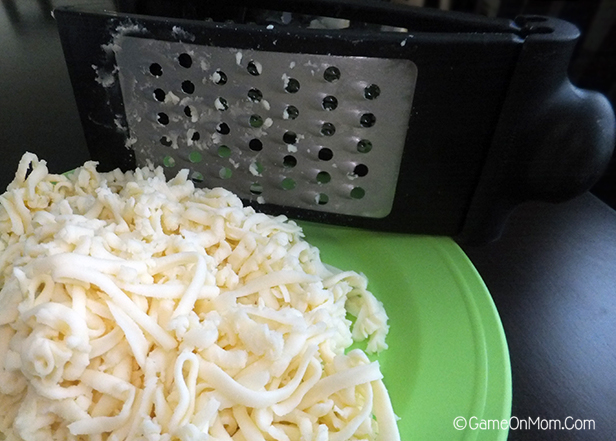 I prefer to grate my own cheese, but finding space to store my huge cheese grater has always been a problem.  I love how my new Folding Grater fits right in my kitchen drawer.
I prefer this narrow Silicone Spatula for combining the ingredients that make up this lasagna's delicious cheese filling.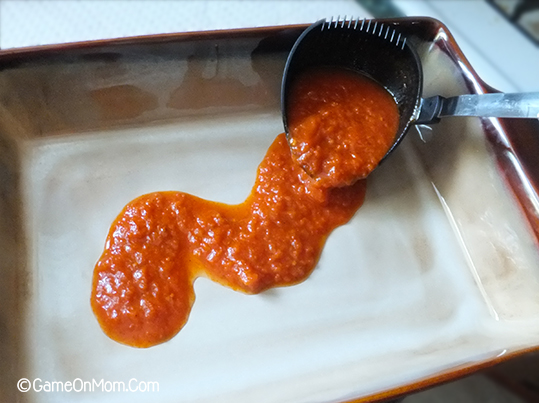 This Nylon Ladle makes spreading the marina sauce super easy–and it happens to hold exactly the right amount of sauce for each layer.
I've always loved spoon spatulas, and I was so upset when I accidentally destroyed my last one.  I'm thrilled to add this Spoon Spatula from Good Cook to my kitchen drawer, and it was just what I needed to spread the cheese mixture on my lasagna layers.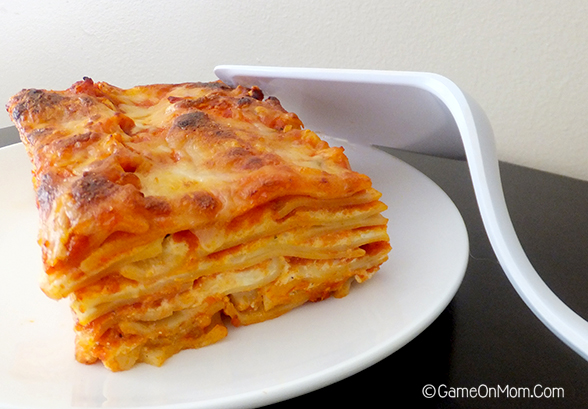 With the Deluxe Lasagna Server, I can serve up a healthy portion of my favorite meal without the huge mess that I usually end up with!
And now I am going to share with you my favorite of all of my recipes.  This is a meal that I could eat every day and never get tired of.  It's simple, but it's so very yummy.  Enjoy!
Mama Melanie's Signature Lasagna Recipe
Mama Melanie's Lasagna
Ingredients
1 package lasagna noodles, cooked and drained
3 cups shredded whole milk mozzarella cheese
36 oz. whole milk ricotta cheese
1/ cup parmesan cheese
36 oz. marinara sauce (I highly recommend Rao's Homemade Marinara)
2 eggs, beaten
2 tsp dried parsley
3 cloves garlic, chopped and added to sauce (optional)
Instructions
Heat oven to 375°
Mix 2 cups mozzarella, ¼ cup parmesan, all of the ricotta, parsley, and eggs
Ladle ¾ sauce onto bottom of a 13x9 baking dish.
Top with 4 lasagna noodles and ¼th of the cheese mixture.
Repeat layers 3 times.
Top with the 4 remaining noodles, ¾ cup sauce, and remaining mozzarella and parmesan.
Bake 45 minutes.
Let stand at least 10 minutes before serving.
Build Your Kitchen Drawer Sweepstakes
You can build your ideal Kitchen Drawer filled with great Good Cook tools and gadgets. Visit GoodCook.com and choose up to 15 items from selected Good Cook products to create your ideal kitchen drawer and then enter to win everything you selected.   If you have trouble deciding what you want, you can get some help from the Kitchen Experts; simply choose one of the featured Kitchen Expert Blogger drawers and enter it for a chance to win.  All selected items will be 25% off, and by entering to win, you have a chance to win instant prizes and get additional discounts.
You can also enter their 5-day kitchen gadget giveaway on Facebook from June 2nd through June 7th to win selected products that you can add to your drawer.  There will be instant winners too!  Every drawer entered has a chance to win an instant prize, and you can submit a new drawer every day for a new chance to win.
Just look for the "ADD ME" icon on any participating product and add that item to their drawer.