Get Personalized Beauty Recommendations & Win $25 to Spend at BeautyNoted.com!
This post is brought to you by BeautyNoted.com.  All opinions are my own.
How many times have you bought a new beauty product, left the store excited to get home and try it out, only to find that it just doesn't work for you?  Maybe you didn't realize that particular foundation was better for folks with dry skin.  Perhaps that mascara is better-suited for someone with thicker lashes.  And maybe you bought that shampoo based on a friend's recommendation, but it turns out her hair is way more straight than yours.  It's happened to me countless times, and I'm sure I'm not alone.
Wouldn't it be awesome if there was a way to get beauty recommendations tailored to your needs and chosen just for you?  I sure think so, and the folks at Beauty Noted thought so too.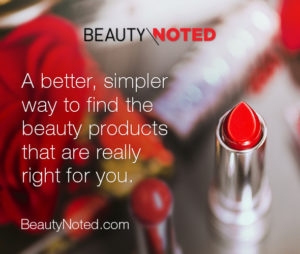 At Beauty Noted, they know it's not about finding the "best" beauty products; it's about finding the best beauty products for you.  When you visit most beauty sites, you have to pour through pages of items and reviews, hoping to find the right products and reviews from people who share your needs.  This is time consuming, frustrating, and certainly not fail-safe.
BeautyNoted.com is different.  When you sign up for this free site, you first answer a few questions so the system can get a feel for what you need and like.  In the next step, you add your favorite products into your profile.   Do you really love your Benefit mascara?  Put that in your Collection.  Can't live without your L'Oreal blush?  Add it.  The more you add, the better the system understands you, and the better recommendations it will make for you.
After you've put some items into your collection, it's time to shop!  Once the system "knows" you, it makes recommendations across all categories of beauty products, and they're all tailored just for you.
You can look through the full list or browse by category, so it's super easy to find what you're looking for.  To get more new recommendations, keep adding items you love to your collection.  The bigger your collection is, the more suggestions you'll get!
When you find something you like, just click to add it to your cart.  After you've finished shopping, you can go to your cart to check out.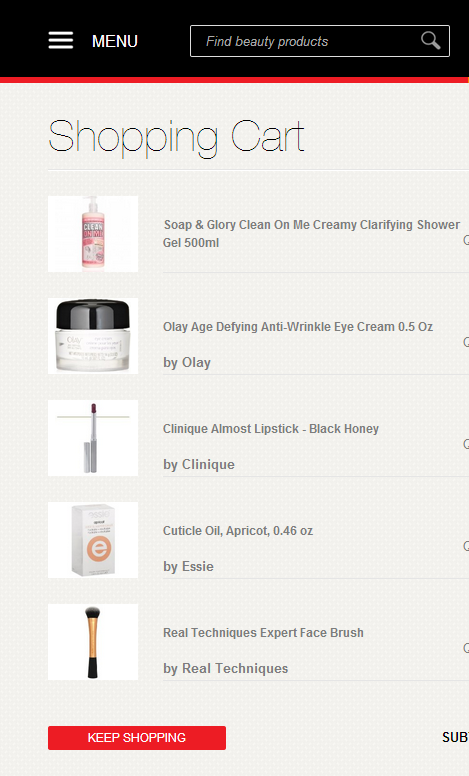 The best part?  All your shopping is done through Amazon.  Your Beauty Noted cart automatically transfers over to your Amazon cart, so you can use Amazon gift cards or take advantage of free shipping with Amazon Prime.  Awesome, right?
Beauty Noted generously provided a gift card so I could try out the system and find some new products that were perfect for me.  I snagged several items, and I am really happy with all of them!  The system chose offered great recommendations, and I think it will work just as well for you.
Next time you're ready to buy a new beauty product, don't rely on iffy reviews from other websites.  Give Beauty Noted a spin and you'll get exactly what you need, with no surprises.  The site is totally free to use and signing up is a breeze.  What are you waiting for?  Get started on your profile today!
After you've completed your profile, enter here to win a $25 Amazon Gift Card to shop at BeautyNoted.com!  Giveaway is open to US residents who are 18 and over.  Ends 6/9/14 at 12 PM EST.  (That's just one week!)  Good luck!